We can all agree Martha Raddatz and Anderson Cooper had one of the toughest jobs as moderators of the town hall presidential debate.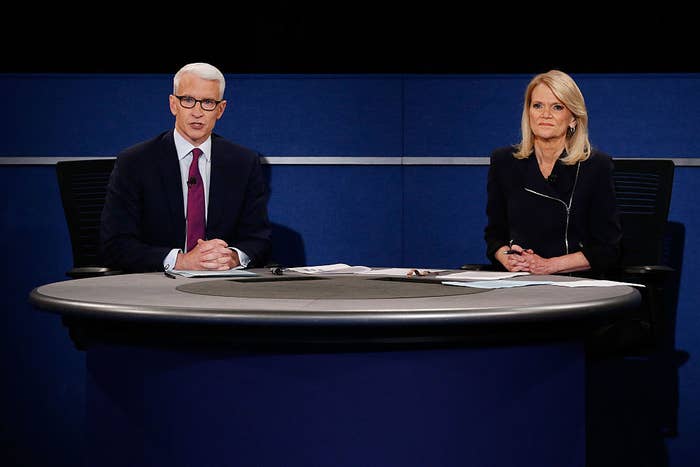 They were tough, and they wouldn't back down.
They went in hard, and people loved it.
Anderson Cooper was deadly on the follow ups.
Martha also gained a ton of fans for not backing down.
Including some celebrities:
Then again, after Trump said he felt like it was "3 on 1," other viewers said they felt the moderators were being unfair to him.
And, as expected, people found themselves sexually attracted to Anderson Cooper.
Go grab a drink, Martha Raddatz and Anderson Cooper. God knows you deserve it.