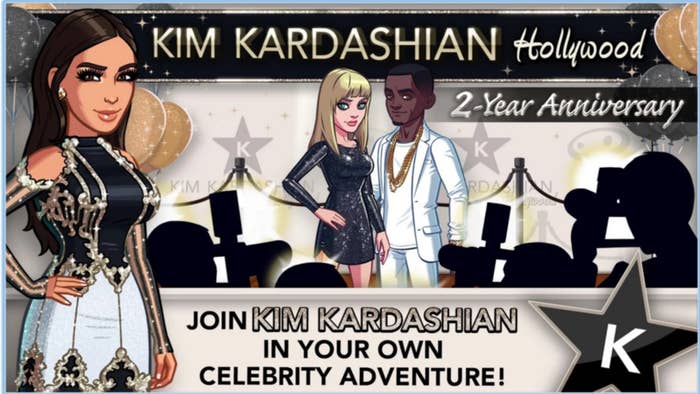 Mobile game developers trying to replicate the breakout success of Kim Kardashian: Hollywood with other celebrity-themed games have a problem on their hands: When it comes to inspiring frenzied spending by mobile addicts, Kim is in a world of her own.
Kim Kardashian: Hollywood became a viral hit in 2014, generating $74.3 million in revenue that year and a similar amount last year, as fans went crazy trying to achieve virtual fame under the tutelage of a virtual Kim Kardashian West. Its maker, the game studio Glu, was quick to sign on a stable of other female stars from Katy Perry to Britney Spears to make similar games, hoping their even larger social media followings would translate into more hit games.
But it's becoming clear that Glu's breakout hit relied on a certain kind of Kardashian magic that most other stars cannot replicate.
In February, executives said Katy Perry Pop, released in December, was a flop. Glu's game with Kylie and Kendall Jenner is doing better, but still hasn't achieved half the success of Kim Kardashian: Hollywood this year. The jury is still out on Britney Spears: American Dream, though data from app analytics firm App Annie shows it's not in the 300 highest-grossing iPhone games, less than a month after its launch.
"Even though Katy Perry has more social media followers than Kim Kardashian West, Katy Perry Pop generated far fewer downloads than Kim Kardashian: Hollywood," Glu said in a March financial filing.
"It is possible that there is something unique about the Kardashian and Jenner family and the nature of their celebrity that has led to the success of Kim Kardashian: Hollywood and Kendall & Kylie that will not be replicable in other games featuring other celebrities, particularly musicians."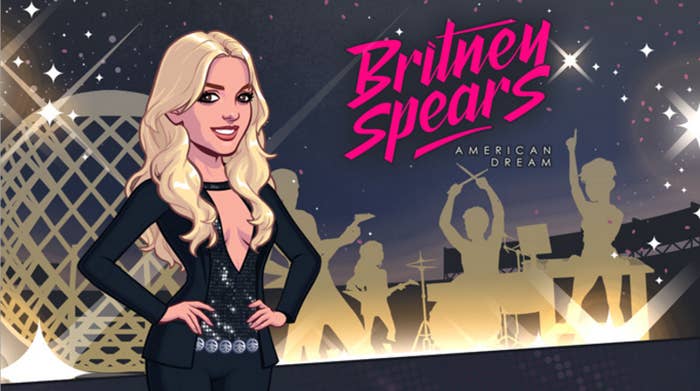 The games follow a similar format — players make their own avatar and immerse themselves in the world of the star, completing tasks like attending parties or taking meetings to rack up virtual currency and advance in the industry. Most of Glu's revenue comes from in-app purchases, though some comes from advertising inside the games.
It's unclear whether huge social followings translate into successful games, or if the pop stars Glu has partnered with match the appeal of Kim Kardashian West as a game subject, Michael Pachter, an analyst at Wedbush Securities, wrote in an email to BuzzFeed News.
Pachter pointed to the Katy Perry game as an example.
"We know EVERYTHING about Kim and very little about Katy Perry beyond her music," wrote Pachter, who has a "neutral" rating on Glu's shares. "Katy Perry is beloved for her voice, Kim for her lifestyle. A lifestyle game makes sense for Kim, not so much for Katy, it's pretty much as simple as that. I think the same with other music celebrities."
That's foreboding, given Glu still has games from Nicki Minaj and Taylor Swift coming later this year.
Glu, which reported $250 million in revenue last year and a loss of about $7 million, has bet heavily on mobile games featuring celebrities, putting great faith in the size of their social networks. The company has said it expects celebrity-focused games to make up half of its business in coming years.

It didn't respond to a request for comment.
"Kim's been a great example of a person who's a capitalist."
The Kim Kardashian: Hollywood game, a free download with in-app purchases, was a runaway hit in the summer of 2014, as players traveled to Kim's regular haunts and interacted with her famous sisters and mom on the way to making it big in pretend Tinseltown. People spent, and still spend, real money on new outfits and energy units within the game. Her real-life social following was a big part of its success.
"Kim's been a great example of a person who's a capitalist," Eric Ludwig, Glu's finance chief and chief operating officer, said at a conference held by Cowen & Co. earlier this month. "She really gets that when she tweets or engages with her fan base, she gets downloads, downloads begets converted users, which gets revenue, which gets a royalty check back for her."

But the Katy Perry game didn't resonate, even as Glu touted the singer's 170 million social followers before the game's December launch — at the time, that was twice as many as Kim Kardashian West. Executives chalked the flop up to the game's technical issues and creative decisions on a February earnings call.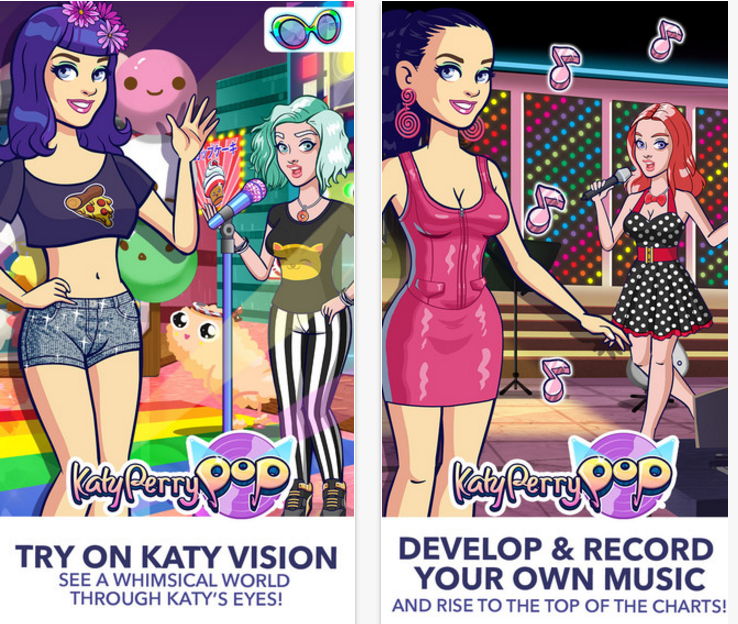 More recently, Glu has pointed to Britney Spears and her almost 100 million followers on Facebook, Twitter, Instagram, and Vevo when promoting Britney Spears: American Dream, which launched last month. The game "allows players to live out their musical aspirations and rise to pop music stardom," and is aimed at 35- to 45-year-old women with the kind of disposable income that might otherwise be spent on Facebook social games, according to a May 3 earnings call.
While it certainly has fans and a 4.5 rating in the Apple App Store, data from App Annie shows that as of Sunday, the Britney game fell past No. 300 among the top-grossing iPhone games, less than a month after its launch. In contrast, Kendall & Kylie remained in the 100 top-grossing iPhone games from its mid-February launch until the end of April, the data shows.
"Boring Game Subjects"
Social media followings don't necessarily translate into interesting game subjects, said Pachter, the Wedbush analyst.

"There are plenty of people (Trump is a good example) who would probably be boring game subjects," he wrote. "Sports celebrities, musicians, politicians, newscasters, and most actors are probably pretty boring in real life. Kim has made a living out of being famous for her lifestyle, so a game that simulates that lifestyle makes sense. Other than Paris Hilton, I can't think of another example that is similar."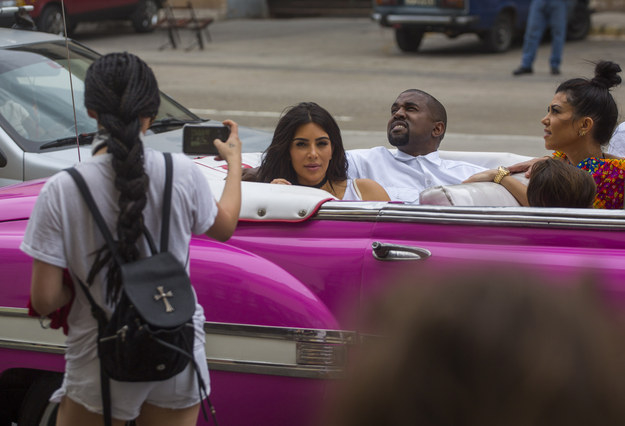 Glu shares have fallen by 70% since hitting a high of $7.47 in July 2014, when the Kim game went viral. They closed trading at $2.22 on Monday.

Glu CEO Niccolo de Masi said on an earnings call in February 2015 that the company is "just scratching the surface of the social monetization, segmentation, personalized merchandising, and frankly, incrementally interesting social features that can be created in these kinds of games."
The company is "exceptionally bullish that this might be a vein of gold which Glu can uniquely dominate in North America and then globally," he said at the time.