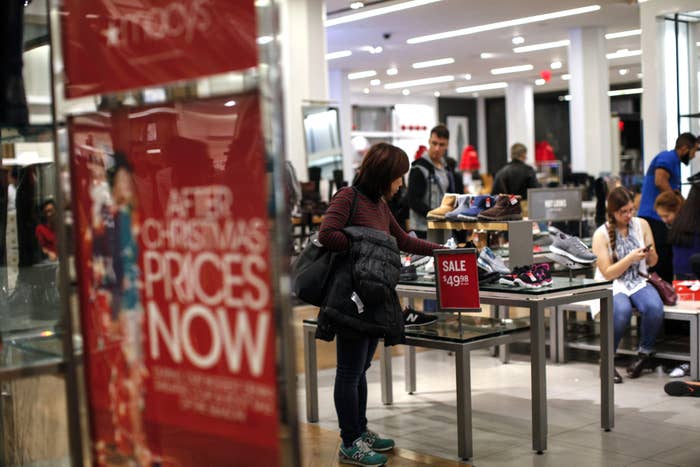 Ask the executives at Macy's and Gap to explain their brutal sales declines so far this year, and they'll likely give you some version of the following answer: Americans just aren't spending on clothes the way they used to.
That's true. But it's not the whole truth.
On Wednesday Macy's reported a 6.1% sales decline for the first quarter of 2016, with CEO Terry Lundgren citing "continued weakness in consumer spending levels for apparel and related categories." But not all apparel suffered — the company did see success when it came to the discounted stuff.
Its finance chief noted today that two rare bright spots for Macy's were Last Act, its new "centralized clearance areas" within stores, as well as the new Macy's Backstage chain, which is an outlet store that competes with T.J. Maxx and Nordstrom Rack.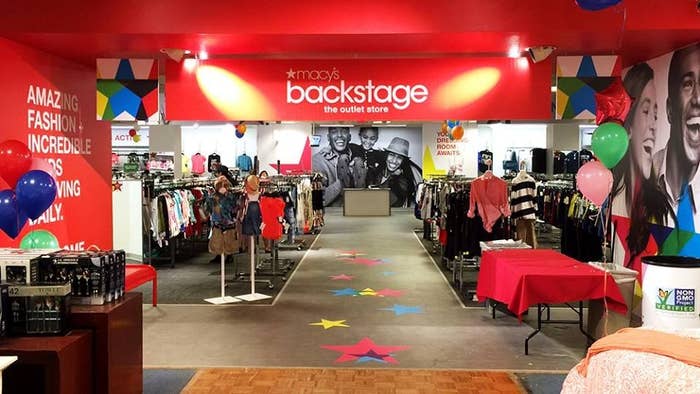 "The competitive environment has become a lot more promotional," Macy's finance chief Karen Hoguet said. "Part of this is a result of the internet, where every promotion happens across the country immediately."
The trouble at Macy's looks a lot like the trend many retailers have struggled with in recent years — at one end of the market, shoppers love cheap, fast-fashion items, and at the other, luxury brands are doing fine. The big problem is in the middle, where stores like Macy's are trying to sell stuff more expensive than the "value" product, but not as nice as the high-end stuff. The middle is a terrible place to be in today's clothing business.
Macy's executives have been "scratching our heads" trying to figure out why sales are slumping even when economic data suggests consumers should be spending more, Hoguet said.
Those shoppers, however, seem more than willing to spend on clearance goods and outlet stores. The Macy's Backstage chain, which is built inside of existing Macy's stores, could expand to up to 300 locations, the company has said.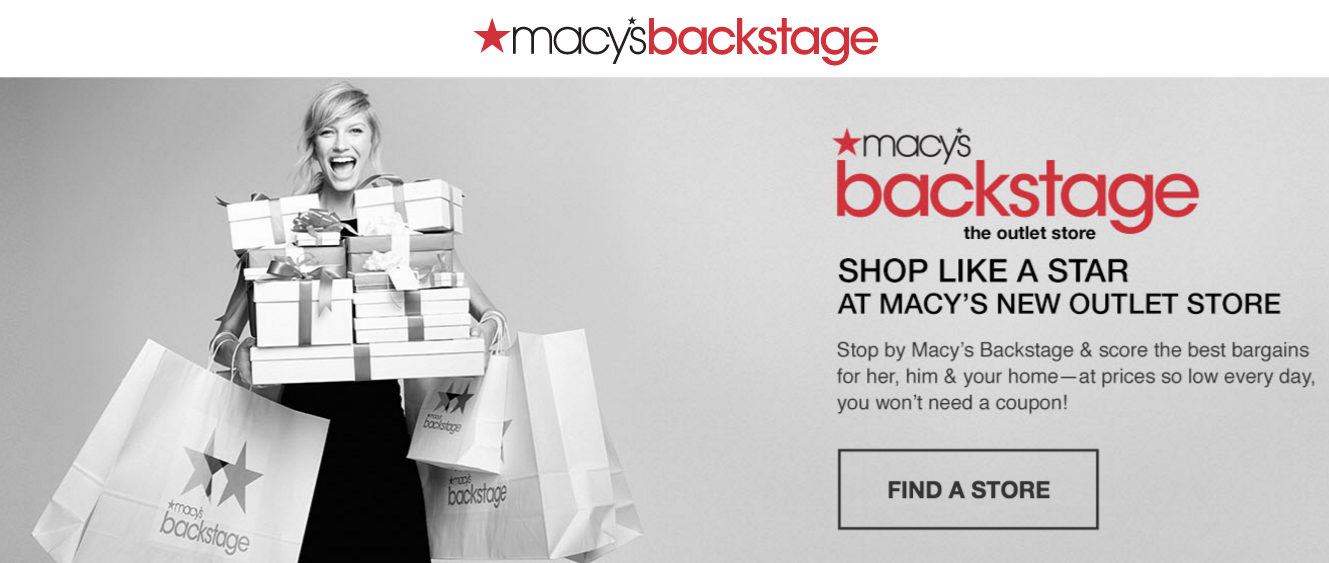 Gap Inc., another retailer whose stores live proudly in the middle of discount and luxury, also just reported another dismal quarter of declining sales at all three of its flagship brands.
The company, which also owns Banana Republic and Old Navy, said earlier this week that its business hasn't improved at the pace it hoped due to "multiple reasons including a tepid macro environment for apparel retail." It will share more details on its May 19 earnings call, which will likely include news of store closures at Old Navy and Banana Republic.
Of course, all brick-and-mortar retailers are grappling with the rise of e-commerce, which not only offers consumers another avenue for purchasing, but also provides a new level of price transparency.
But the internet hasn't stopped ultra-cheap retailer Primark from entering the U.S., and it hasn't stopped the expansion of Uniqlo. And "un-Amazonable" retailers like TJX, which owns T.J. Maxx and Marshalls, have been doing great.
Macy's said Wednesday it will work to offer more exclusive merchandise and make its stores "a lot more exciting." And Hoguet, the finance chief, cited the company's CEO in explaining why executives are keeping their hopes up.
"As Terry has said, 'a setback is a setup for a comeback,'" she said. "That is how we are looking at the business, even if our comeback is taking longer than expected to take root."