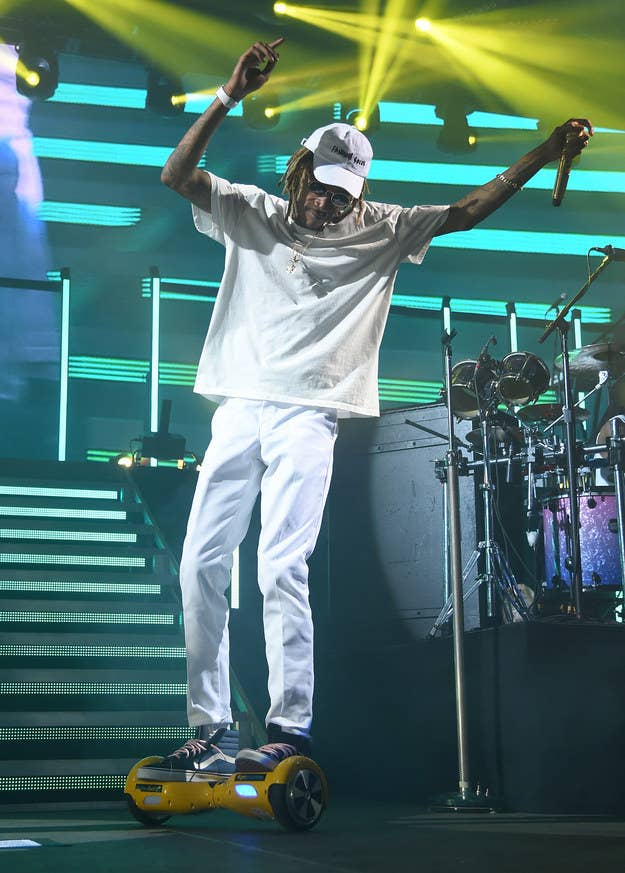 The world's biggest retailer is getting in on the craze for "hoverboards" — the newly popular nonlevitating devices that also go by "self-balancing scooters" and "hands-free Segways." You know, the thing that Wiz Khalifa was riding around on when he got arrested at Los Angeles International Airport last month?
Wal-Mart told BuzzFeed News it will start selling the self-balancing scooter — its chosen term for the item — on its U.S. website in time for the holiday season, which typically starts on Nov. 1.
It may arrive sooner depending on negotiations with suppliers, said Jaeme Laczkowski, a spokeswoman for Walmart.com. She added that "stores will likely see how well this sells and how popular it is" before making a decision to offer them in brick-and-mortar outlets.
"We've bought deep in this item because our buyers expect it to be a hot holiday gift, possibly as hot as the Razor Scooter since it skews more towards adults," she said.
Most hoverboards cost anywhere from $300 to $500 on Amazon, with the big name IO Hawk version listing an $1,800 price on its website, where it's backordered. Wal-Mart doesn't yet have specifics on its prices, but said it will offer a base model and prices will go up from there. Customers can expect to see a low price, though Wal-Mart can't guarantee the lowest price every time, the spokeswoman said.
While the retailer is enthusiastic about the device, it seems to be tempering its bet by waiting before placing it in its more than 4,500 U.S. stores.
"The fact we bought deep in it is because we have confidence it's going to be a hot item, but until we make it available to purchase online and see some of those initial sales come in, I can't really forecast how hot it's going to be," Laczkowski said.
Current Walmart.com search for hoverboard: