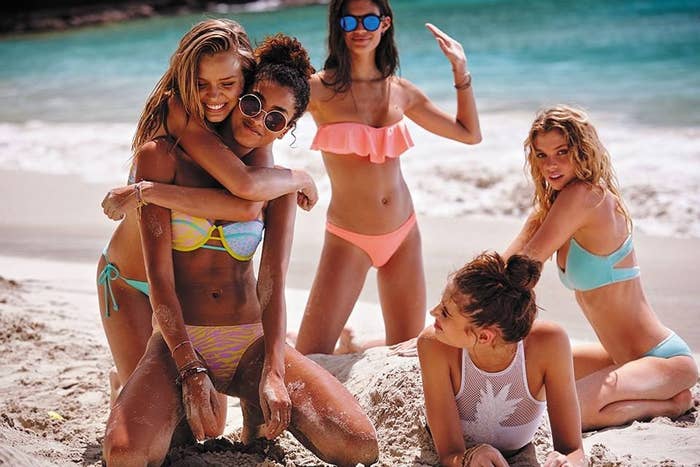 Victoria's Secret is getting out of the swimsuit business.
The chain announced earlier this month that it would cut 200 jobs and eliminate "certain merchandise categories" at Victoria's Secret as part of a plan to focus on "core" goods. While the brand didn't offer more details, a subsequent note from Citigroup said Victoria's Secret would stop selling swimwear after this year and replace some of that space in stores with its new activewear line.
BuzzFeed News confirmed the move with two people familiar with the situation. One, who spoke on the condition of anonymity, told BuzzFeed News that Victoria's Secret "will be exiting out of all current inventory by the end of this year."
A spokesperson for Victoria's Secret said the company has "nothing to offer beyond our earlier release," and that more details will be shared on its May earnings call.

Victoria's Secret has touted its swimwear in recent years, airing a "swim special" on CBS for the first time in early 2015 as a counterpart to its well-known fall fashion show. It just showed another one last month. Parent company L Brands said early last year that swimwear was a roughly $500 million business, or 6.5% of sales at Victoria's Secret, and also helped fuel some of its bra sales.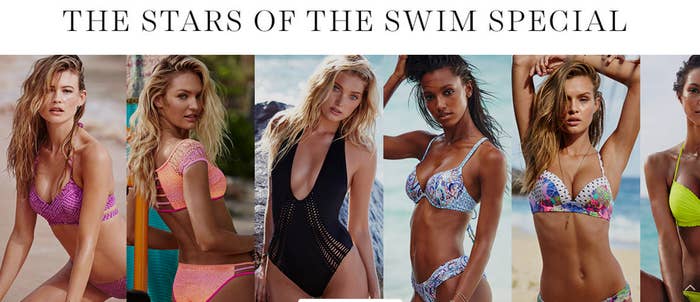 But in August the company reported lower sales for swimwear, saying it missed on fashion and designed overly complex swimsuits. Sharen Turney, the former head of Victoria's Secret who resigned two months ago, said at the time it was her "biggest disappointment and we did it to ourselves."
Citi analysts said in an April 8 note to clients that L Brands "will be eliminating swim from stores and online." The category "had trended down over the last several years and management believes store space will be better used for VS Sport," they wrote. The analysts didn't respond to a request for comment.
Not for long.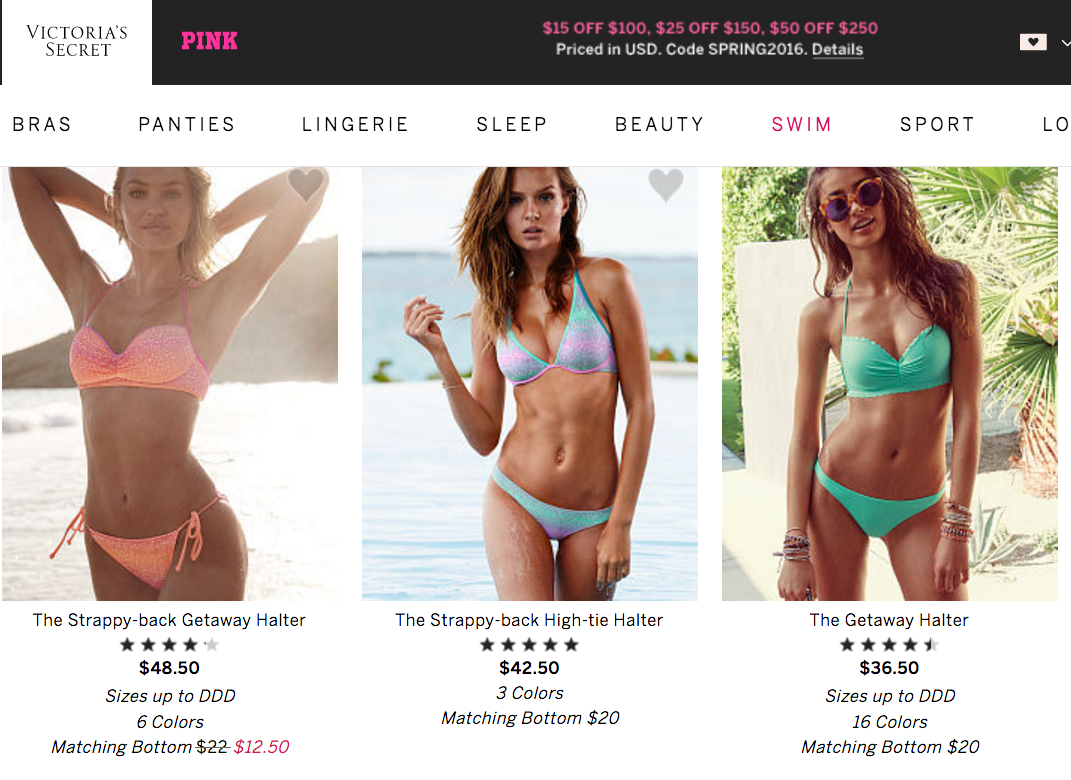 Les Wexner, the head of L Brands and the longest-serving CEO in the S&P 500, is overseeing Victoria's Secret now that Turney's gone. He said in the release earlier this month that the company is "making these changes to accelerate our growth and to strengthen the business for the long term by narrowing our focus and simplifying our operating model."
Wexner is known for shedding risky businesses and investing in categories where his brands can dominate. The company also owns Bath & Body Works.
Victoria's Secret also said in its April 7 release that it will move away from its famous catalogs and reorganize into three divisions, focused on Victoria's Secret lingerie, Victoria's Secret beauty, and the Pink brand.