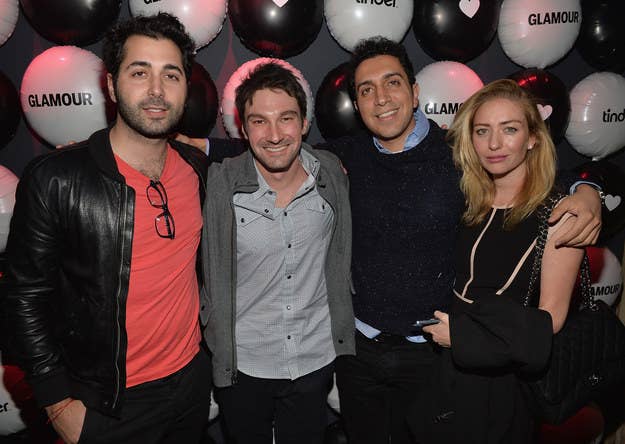 Tinder and parent company IAC have rapidly settled a major sexual harassment lawsuit, a lawyer for former executive and co-founder Whitney Wolfe said.
"Whitney's lawsuit against Tinder has been resolved (without admission of wrongdoing)," John Mullan, a partner at Rudy, Exelrod, Zieff & Lowe, LLP, the firm representing Wolfe, said in an email to BuzzFeed News. "She is proud of her role as a co-founder of Tinder and of the role she played in the app's success. She is now pleased to be able to focus her energy, talents, and ideas on exciting new opportunities."
The firm declined to comment on any sum of money involved in the resolution. Matt Traub, a spokesman for IAC, confirmed the suit was settled without admission of wrongdoing. Documents released by Los Angeles County Superior Court Monday morning showed Wolfe dropped the case.
Wolfe's complaint, filed on June 30, alleged Tinder co-founder and Chief Executive Officer Sean Rad and co-founder Justin Mateen subjected Wolfe to "horrendously sexist, racist, and otherwise inappropriate comments, emails, and text messages," before ultimately firing her. Wolfe, Tinder's marketing vice president, alleged she was stripped of her co-founder title for being a 24-year-old woman and called names such as a "whore" and "gold digger" by Mateen in front of Rad. Many of the allegations were illustrated via screengrabs of text messages within the initial complaint.
Mateen, who was suspended in the wake of the allegations, is no longer with IAC, said a source close to the company, who declined to be identified citing lack of authorization to speak publicly.
The suit spurred a national conversation around the treatment of women in tech, with lawyers for Wolfe contending the behavior of Tinder's top executives represented "the worst of the misogynist, alpha-male stereotype too often associated with technology startups."
Wolfe was seeking compensatory damages, including restitution, lost pay, and punitive damages. A case management conference had been scheduled for Oct. 30.
Includes news that Mateen is no longer with the company and confirmation of settlement from IAC.