It's blinged-out bra season again in New York — that is, time for the Victoria's Secret Fashion Show taping.
Lingerie brand Victoria's Secret has an amazing thing going with its annual show, which drums up press coverage first with its taping, set for later today, and again when it airs on CBS a month later. Executives at L Brands, Victoria's Secret's parent company, refer to it as essentially an hour-long commercial for its biggest business, with plenty of advertising building up to the event and tied to it afterward. (Though with Taylor Swift and Fall Out Boy among performers this year, and Bieber, Rihanna, and Kanye in years past, it's more entertaining than the average ad spot.)
The show is estimated to cost between $10 million and $15 million to put on, excluding the $10 million bra that will be modeled by Candice Swanepoel this year. Even if it cost more, that's paltry compared to Victoria's Secret's approximately $6.6 billion in annual sales.
It's not a coincidence the show usually airs during the first week of December. L Brands, which also owns smaller chains Bath & Body Works and Henri Bendel, usually makes one-third of the year's sales in the gift-giving fourth quarter, which is also typically its most profitable. By hitting about a week after the retail insanity that is Black Friday and Cyber Monday, Victoria's Secret gets an extra shopping bump after viewers see the sparkly lingerie modeled by Angels in six-inch heels. In 2010, Victoria's Secret's direct business hit a daily high after the show aired, which is just how it's supposed to work, executives have said.
The show is also viewed as a key driver of "emotion and awareness and regard for our brand," according to L Brands Chief Financial Officer Stuart Burgdoerfer. And that's good for business.
"If you're selling on emotion versus on price, that drives margin — financial margin, merchandise margin, operating margin," Burgdoerfer said on a conference call last year. "And Victoria's Secret has emotional content. If you watch an advertisement or a fashion show or walk into a store, whether you're a customer or not, I think it's undeniable that the brand has emotional content. And that drives pricing power."
To his point, the airing on CBS drew mostly women last year in the coveted 18- to 49-year-old demographic, the network said. Below, numbers behind the Victoria's Secret Fashion Show.
$6.6 billion: Victoria's Secret and Pink's most recent annual sales. That's more than either Gap or Old Navy draw in a year, and exceeds the combined annual sales of Urban Outfitters, Anthropologie, and Free People.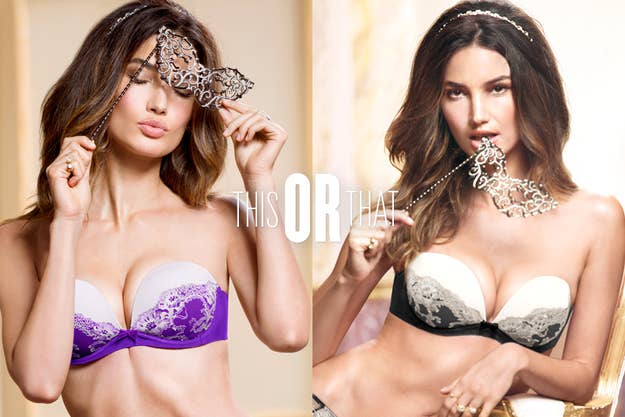 $1.6 billion: The amount of sales that came from the website and catalogs. (About one-fourth.)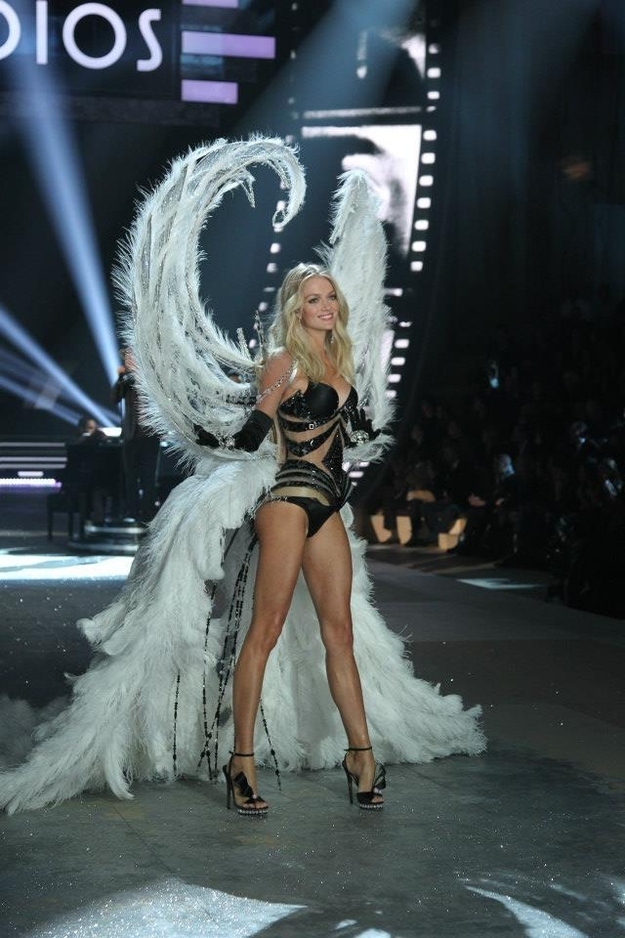 $10 million: The value of the "Royal Fantasy Bra and Belt" that Candice Swanepoel will model in the show. It has more than 4,200 precious gems, including rubies, diamonds, and yellow sapphires.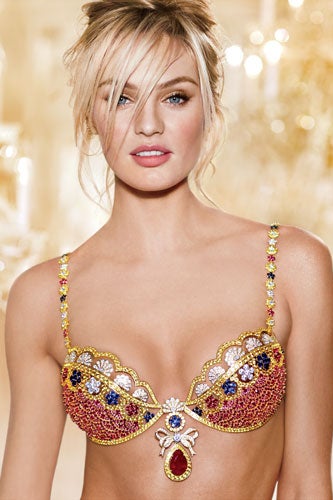 9.3 million: The number of viewers who tuned in to the show last year, making it the top-rated show of the night for 18- to 49-year-olds.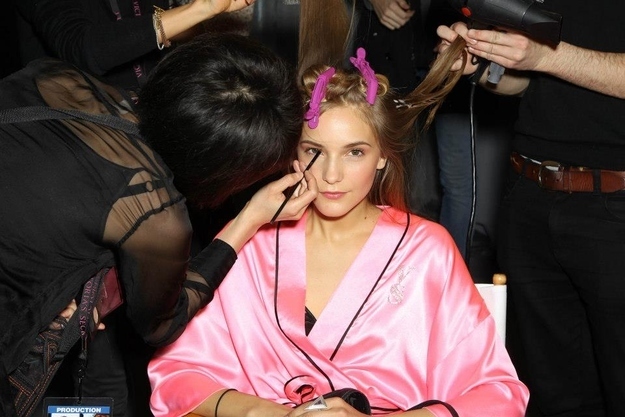 $2.72 billion: L Brands' spending on store openings, marketing, and other general and administrative expenses last year. That makes the estimated $10 million to $15 million to put on the Victoria's Secret Fashion Show look remarkably small.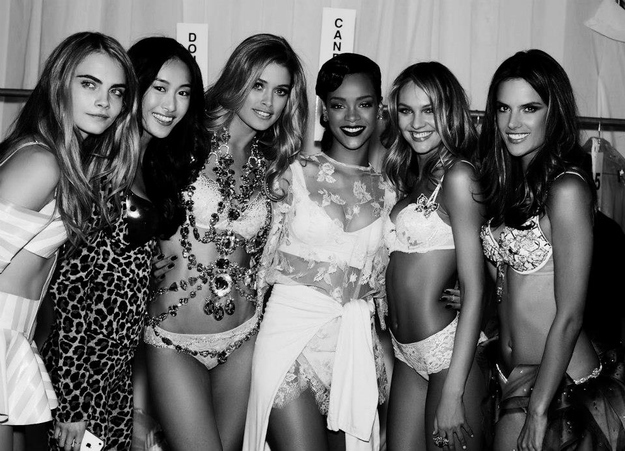 $200,000: The non-negotiated cost for a 30-second ad during last year's airing, according to Nielsen data.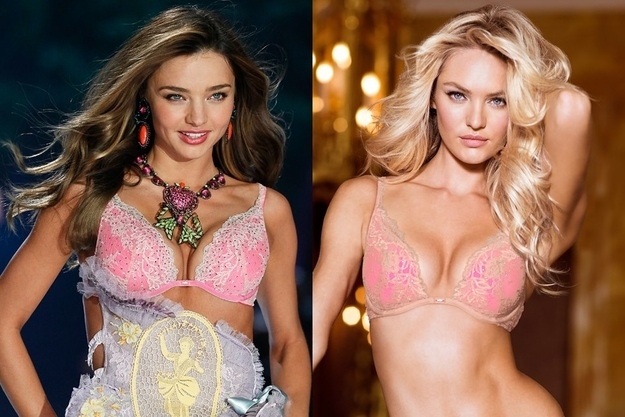 $1,000: That's how much people are trying to hawk tickets to the show for on Craigslist.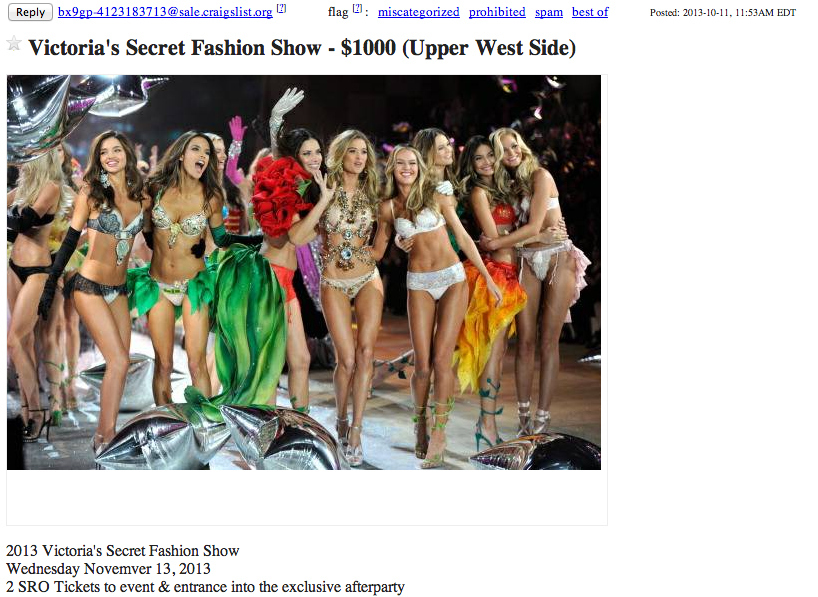 325 million: The number of catalogs the brand has said it mails per year — which amounts to one per person in America. It may spend about $220 million annually on making and sending the booklets.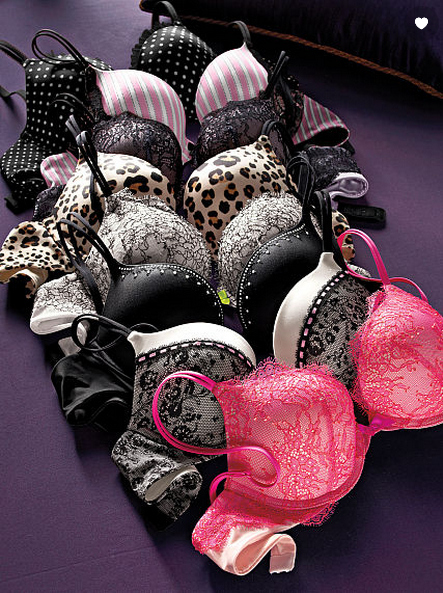 1,064: The number of Victoria's Secret and PINK stores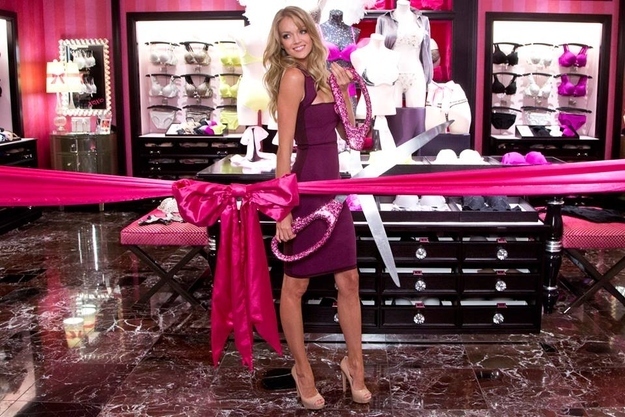 $63.05: L Brands' closing share price yesterday. That would usually get you at least one bra at the retailer.

$817: Victoria's Secret's sales per square foot in the U.S. last year.