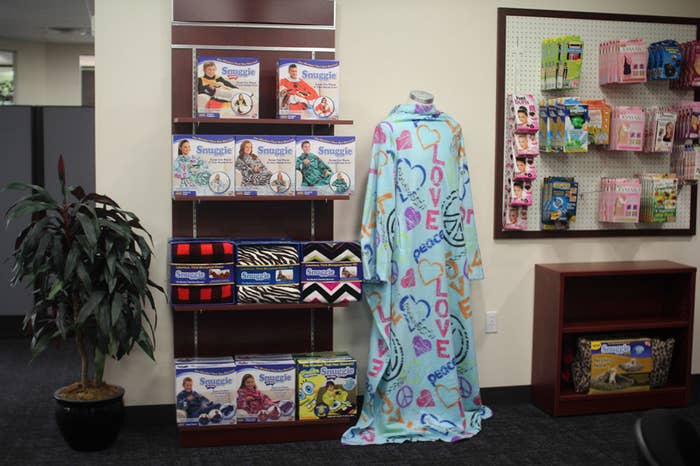 It's been about five years since the Snuggie exploded into a viral phenomenon, when its absurdly earnest infomercial for a blanket with sleeves entertained millions, spawned countless parodies, and even landed the head of Allstar Products, the private company behind the fleece robes, on Oprah.
Now, more than half a billion dollars in Snuggie sales later, Allstar has continued to introduce a bevy of other successful "As Seen on TV" products to the world and is even planning a "new and exciting" revival of the famed blanket for later this summer.
"It certainly put us on the public's radar," Scott Boilen, Allstar's chief executive officer, said in an interview this month at the company's headquarters in Hawthorne, New York, clad in a button-down and slacks, sans Snuggie. "It was the first product that really went viral, that really went mainstream like that. It was probably the first product that had the advantage of social media really peaking."
Since 2008, Allstar, a direct-response marketing company, has sold more than 35 million Snuggies, of both the human and, yes, dog variety. The excess of $500 million in revenue is astonishing for a single product during five years, considering the annual sales of some public specialty retailers, which sell a wide array of clothing and accessories: $617 million at American Apparel and $800 million at PacSun, to name a couple. While Boilen declined to share Allstar's annual revenue, he said "industry standard" for companies in the "As Seen on TV" business is typically at least $200 million a year.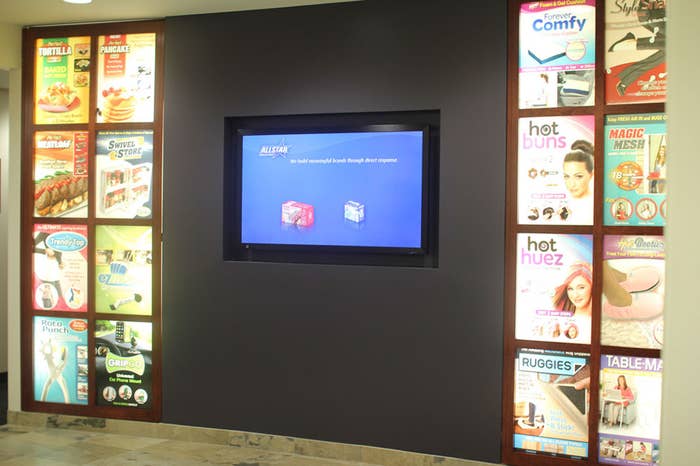 The main wall in the lobby of Allstar's headquarters is covered with lit-up signs surrounding a flat-screen television. Each advertises a separate item: Hot Buns, for the perfect sock bun, Forever Comfy, a portable gel cushion, and Magic Mesh, a magnetic screen-door substitute, among them. On a wall to the left is a blown-up, framed 2010 New York Times article about the Snuggie.
Allstar, founded in 1999, finds this array of problem-solving merchandise in a variety of ways: They develop items themselves, license them from smaller companies, and also pursue some of the 5,000 to 10,000 submissions a year from individual inventors. (Boilen says the amount of submissions doubled after Snuggie's success.) Essentially, the company searches for $30-and-under items — though $19.95 is the magic price point — and tests 5 to 10 each month on TV.
Each infomercial has a unique 1-800 number, and some web algorithms can match online orders to certain spots as well, Boilen said. If the item hits the right level of response metrics, it ends up at retailers such as Wal-Mart or Walgreens a minimum of 90 days later, which is where 95% of sales more than 100% of profits come from, since TV ultimately loses money. The medium, however, is essential for building awareness and driving customers to retail.
"We can do 1,000 focus groups for people to tell us what they'll do, but when you actually air a TV commercial and somebody gets off the couch to go on a website or call a number and actually place an order with their credit card from a company they never heard of and wait a while to get it, that person's definitely going to buy it at retail," Boilen said. "If we build awareness to a certain level, we'll sell through retail," he said, comparing the strategy to how consumer-products giant Procter & Gamble uses TV to advertise its goods.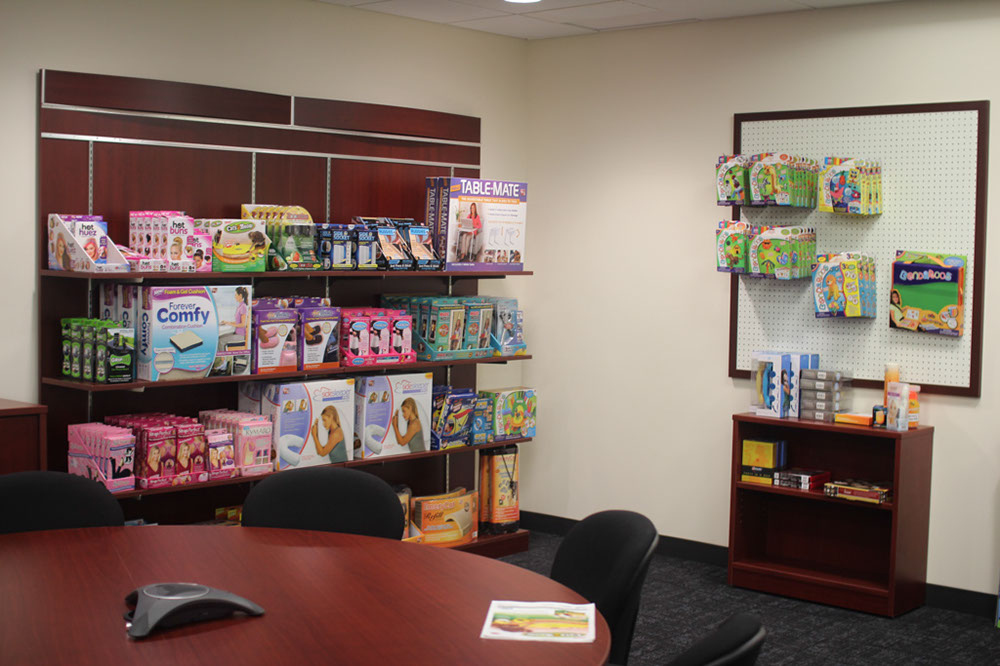 Retailers have taken note of the consumer enthusiasm for "As Seen on TV" products in the last five years, including Snuggie and rival items such as Ped Egg, and have given them more space in stores as well as more prominent placement, Boilen said.
"Our biggest challenge is sometimes we get really hot and hit three in a row when we test — then we may go 0 for 12," he said. "It's just getting enough products to test that meet all our metrics. The main goal is to demonstrate how the product will make the customer's life easier."
With Hot Buns, a rising star for the company, Allstar saw that people were searching for how to make sock buns on Google and YouTube and getting millions of hits, so it decided to introduce a product that catered to that problem. As for Hot Huez hair chalk, it was a clean, temporary alternative for kids who were supposedly using Kool-Aid to stickily dye their hair, probably to the torment of their parents.
"Hot Buns had six or seven commercials before it actually really worked," Boilen said. "Snuggie worked the first time. Usually, the real monster hits all work the first time because to get that level of response, it's as much about the product as the creative."
With Snuggie, Allstar fanned the flames after the infomercial made the rounds, even hosting a Snuggie fashion show in 2009. "We saw how much fun we could have with it," Boilen said.
Still, a viral web hit doesn't necessarily translate into sales. Forever Lazy, an adult onesie that Allstar licensed, also got a lot of laughs and YouTube hits but it didn't do as well as the Snuggie in terms of sales.
"Just funny doesn't sell," Boilen said. "I can't tell you how many people come to me with videos and say, 'It didn't sell but got a tremendous amount of web hits and is going to be on David Letterman.' That means absolutely nothing to us."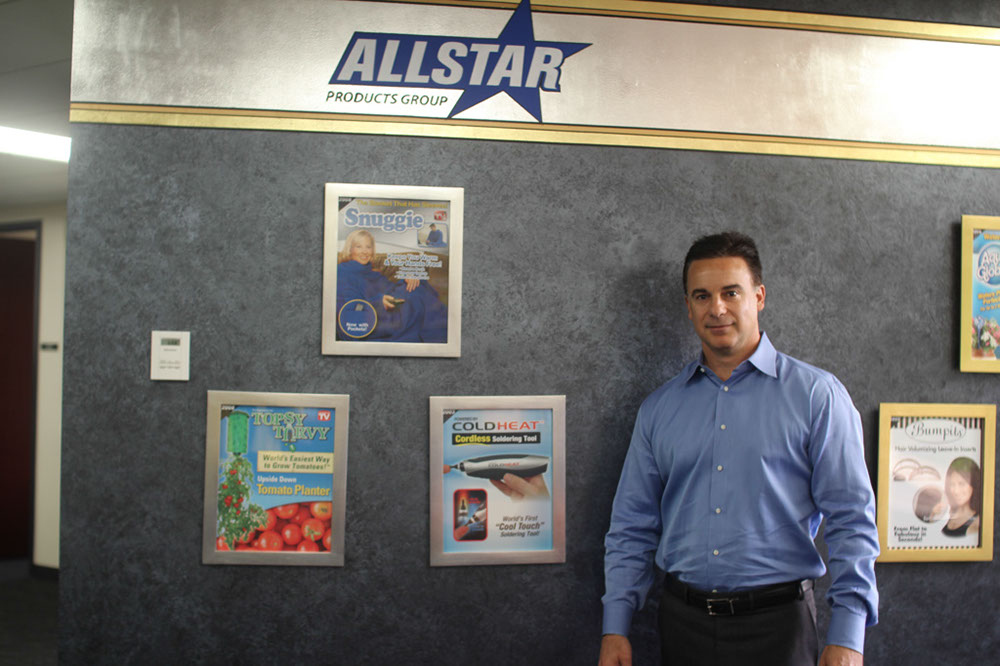 Outside of the Snuggie, Allstar has had two other products exceed the $250 million in sales mark: Topsy Turvy, an upside-down tomato planter, and Cold Heat, a cordless soldering tool. Seven others, including the "Perfect Pancake Pan," have brought in more than $100 million each. Those items, along with the $100 million and more merchandise, are displayed on a wall of fame at the headquarters.
While Boilen is enthusiastic about all of Allstar's products, he admitted that Snuggie is his favorite, based on what it did for the 64-employee company and the industry.
"We were a fairly substantial-sized company before then," he said. "But success breeds success. When you have a hugely successful product, more people want to bring you their products."
Allstar, which has released over 30 styles of the Snuggie since then, is working on a "new and exciting" innovation of the blanket for its five-year anniversary, which it will unveil to consumers next month, he said.
"It's just a steady business," he said. "It's evolved into a long-term brand and becomes one of the best-selling items every holiday season."