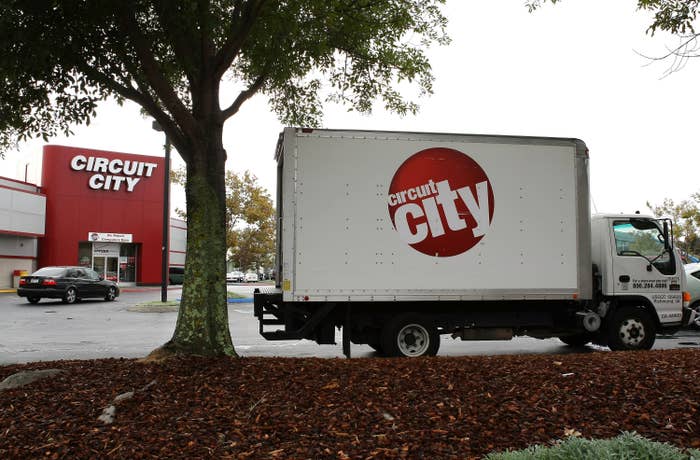 The plan to revive long-dead Circuit City as a modern-day electronics chain with hundreds of stores is farfetched. Stranger still: those leading the charge.
After acquiring Circuit City's trademarks and domains this fall, a businessman named Ronny Shmoel told Twice trade magazine last week that he envisions hundreds of Circuit City stores the size of RadioShack in the next few years, more than 5,000 "express" locations and a thriving web presence. It's an extremely ambitious project, particularly in an industry that's teeming with competition.
When reached by phone, Shmoel, who is CEO of the new Circuit City, declined to say how much the brand cost or identify who he's working with, saying it's a "private group" of individuals. Asked about his industry experience, the 38-year-old said he spent 15 years as CEO of "one of the top 500 internet retailers," but wouldn't provide the company's name.
"The company said, 'Please don't put us in the media,' and I respect them and I'm very good friends with them so I said, 'Not a problem,'" Shmoel said in an interview with BuzzFeed News. When pressed, he said: "I'm trying to convince them to, they're a private company and they're a little old-fashioned, and said, 'No, we don't like to be in the media,' so I'm respecting their wishes."
It's unusual, to say the least. Shmoel doesn't have the kind of online history you might expect of a businessman seeking to revive a big national brand, but from what we could find, it appears Circuit City isn't the only failed electronics retailer he has taken an interest in.
Shmoel acquired the Circuit City trademarks though a business named C&R Holding. A company with the same name sought to purchase assets owned by the bankrupt RadioShack last year, according to court documents. The company bidding on RadioShack was also associated with a Delta Marketing Corp., which listed a man named Ronny Shmoel as its CEO in a filing with New York state in 2000.

The Ronny Shmoel that spoke to BuzzFeed news denied having anything to do with this. "Not sure where and why that came up," he wrote in response to emails asking about the RadioShack bid. "It's not me and definitely not associated with Circuit City. I own many corps in many states, I am an investor and entrepreneur."
The Circuit City trademarks were assigned to C&R Holding Group Corp. in October, and signed by Shmoel as C&R's president.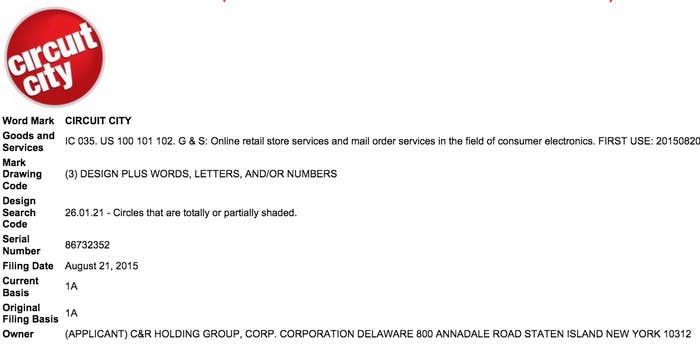 In a bankruptcy auction of RadioShack's intellectual property last year, a lawyer who said he was representing C&R Holding and its parent company, Delta Marketing Corp., unsuccessfully bid for assets including RadioShack's trademarks, web domains and the names and addresses of more than 60 million customers, according to a transcript of the proceedings.
An affiliate of hedge fund Standard General ultimately won out in the auction, and now operates more than 1,000 RadioShack stores.
Ronny Shmoel is also listed as the CEO of 47 St. Camera Corp. and Opteka in New York state filings from 2002 and 2004. Shmoel said in an email to BuzzFeed News that Opteka is a global sourcing company he owns that's now called Royal Group International, as listed on his LinkedIn profile, and that 47 St. Camera is a "non operational" company he had many years ago but has "never used."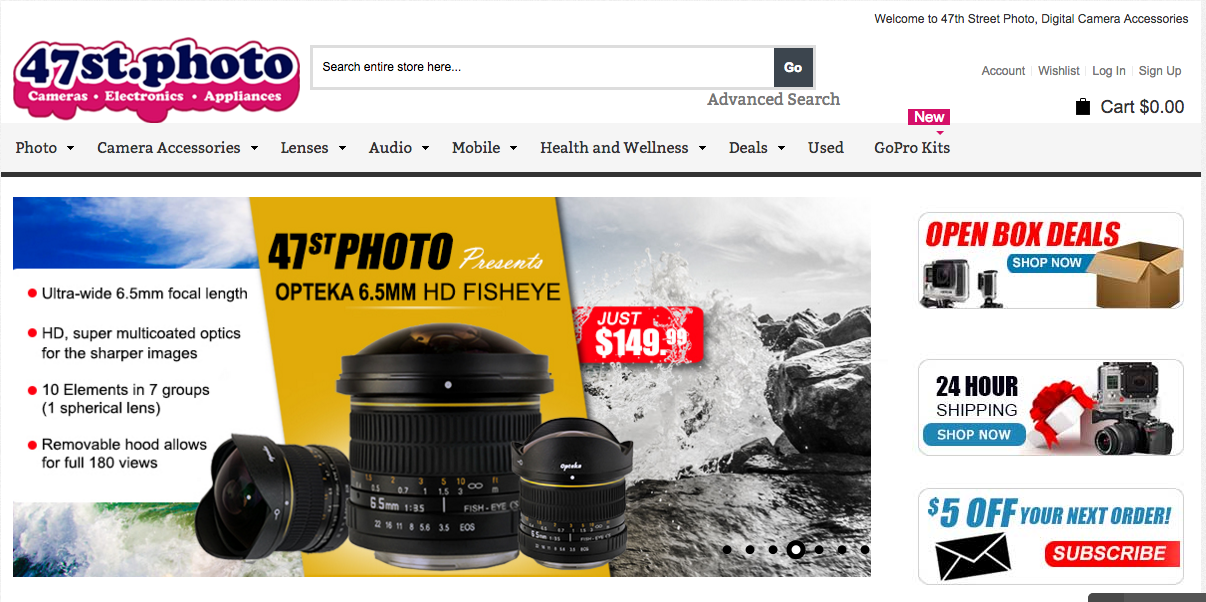 The 47 St. Photo website, registered to a Ronny Shmoel, appears to be named after a small consumer electronics chain of the same name in New York that shuttered in 1997 after 30 years in business. Today, the website advertises that 47 St. Photo has been in business since 1965.
Shmoel told BuzzFeed News he values the Circuit City name in part due to its long history.

"The name Circuit City has been around since '49 and the brand itself may not be where the millennials have shopped, maybe not the earlier millennials in their early 20s, but the millennials who are 30, 34 have been exposed to it," he said. "At least Circuit City has recognition. It's already, out of the gate, an iconic brand."
It's not easy to bring a dead retail brand back to life even in the best of times, and these are brutal times for electronics retailing. The competitive pressures that killed Circuit City and its more than 700 stores less than a decade ago are still around in the form of Best Buy and Walmart, a much stronger Amazon, and even RadioShack, which continues to operate after emerging from bankruptcy.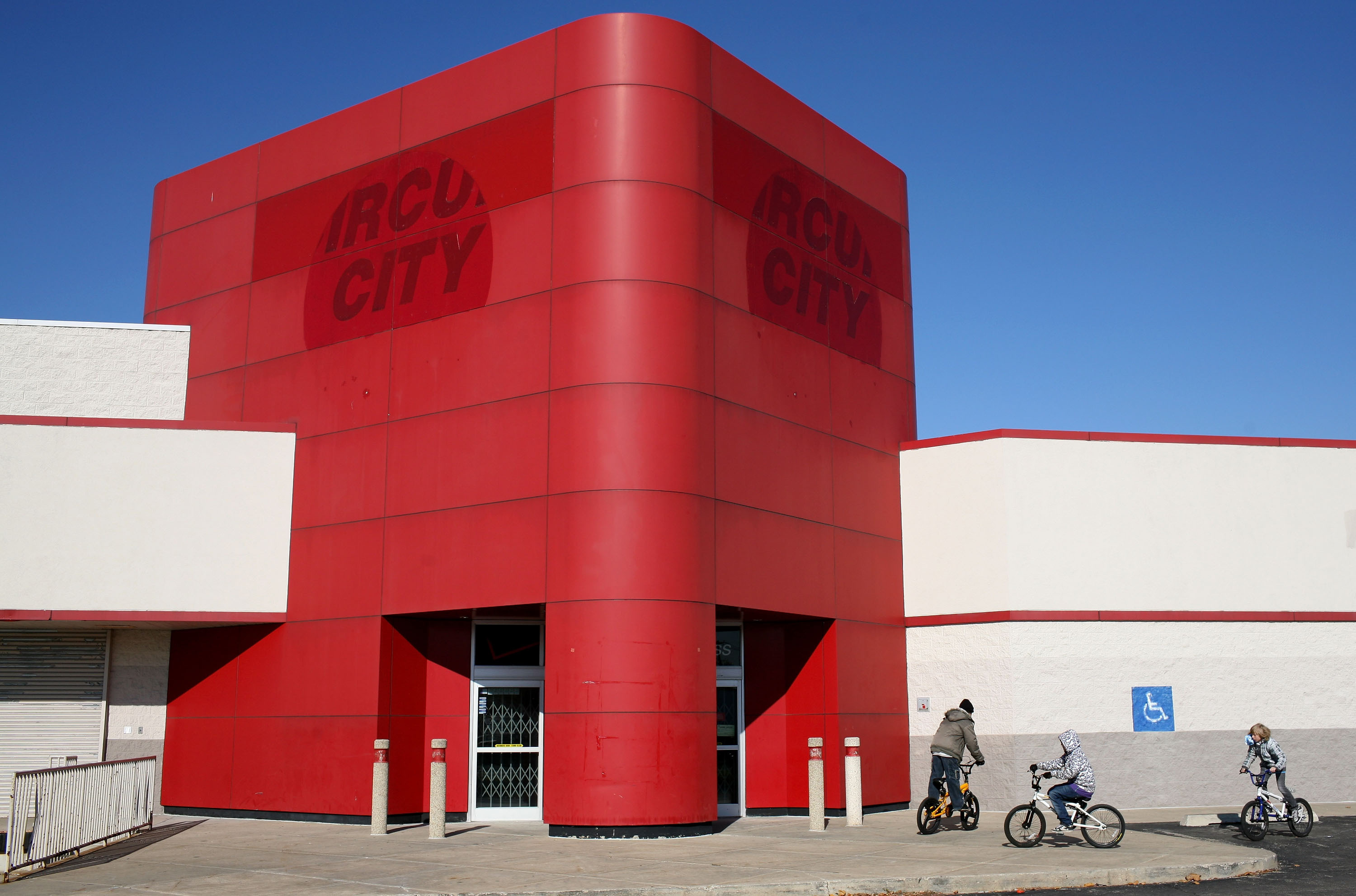 Shmoel, unfazed, told BuzzFeed News he has some experience managing physical stores, although he didn't elaborate. He said many of the 40 people on his team have relevant experience, including his head of business development, who spent years running a Manhattan IT reseller.
"I'm actually getting a lot of people now from HH Gregg and Best Buy inquiring about jobs," he said. "Once the press release came out, people are contacting us from every corner on the planet."
Shmoel says the new Circuit City will feature the same low prices found online by "going to suburban areas, shopping centers and strategic areas where the rents are relatively low." He plans to have "vendors display their experience in our stores, kind of like a Samsung experience," with highly-trained sales personnel, he said, adding he can't say which vendors he's talking to yet.
"I buy 90% of my purchases online, however, I still like to go into a store every now and then and touch something or feel something," he said. "Other times I want to learn about a product and you can't really do that online no matter how many product videos there are."

The chain will focus on trendy new product lines like drones, home automation devices and fitness trackers, he said. The first store is planned to open in Dallas later this year.
"My group has done some extensive polls with people online and there's a lot of positive feelings with the brand," he said. "Nostalgia alone is not going to take it to the national chain company of course, but it definitely gives us a push off the gate...it gives us an edge to have a recognized brand."