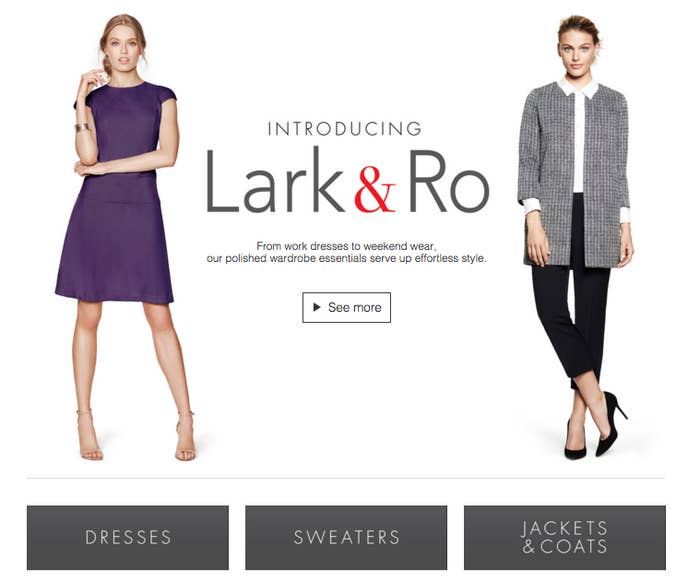 Amazon has apparently jumped into the business making its own in-house clothing labels, and in the process it has become the latest retailer to succumb to the "something-and-something" naming formula that is everywhere these days, particularly in the world of private-label fashion.
The company filed trademark applications in Europe for seven fashion labels, including Scout + Ro, James & Erin, Franklin & Freeman and Lark & Ro, according to a Feb. 21 note from analysts at KeyBanc Capital Markets. Back in October the company hinted at its plans to make its own clothing labels, and it has recently been listing jobs for the project, according to WWD.
Amazon's pick of brand names, loaded to the brim with their pluses and ampersands, is right in line with what lots of other retailers have been doing in the past few years with their own in-house brands.
Gilt Groupe has created private labels with names like Alex + Alex, Ava & Aiden, Stone & Aster and kip + lola. Nordstrom's include Tucker + Tate and Melrose and Market. Target has Ava & Viv, Loft has Lou & Grey, and Rent the Runway has Slate & Willow. (RTR also briefly sought a trademark for the name Cinder + Charm.)

The founder of Lululemon and his family just started a "technical luxury" brand called Kit and Ace. It was reportedly named for two imaginary "muses" dreamed up by his wife and son.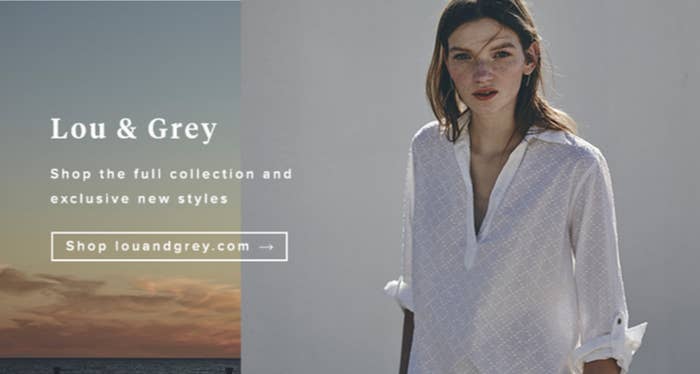 It's no coincidence that all these newly-conceived brands use the same formula.
"The names they're picking sound like names you should recognize," said Allen Adamson, the founder of BrandSimple Consulting. "It's an easy, low-risk marketing technique to create names that try to emulate authentic designers and provide a bit of spin to a generic label."

While newly invented, they imply some history, a designer background, and an originality that you probably wouldn't get from, say, Shoes By Amazon, or Amazon Plaid.
Even if it's not the names of people, these pairings give brands a "much more artistic feel," Adamson told BuzzFeed News. "The ampersand is a subtle way to say fashion."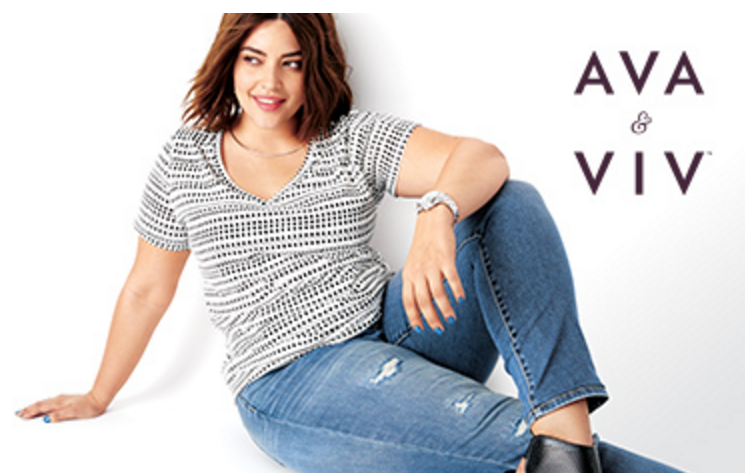 There's nothing new in tying together two names — think corporations that began as partnerships, like Johnson & Johnson or Black & Decker — and the construction has long been popular for bars and restaurants, from historic English pubs to trendy Brooklyn restaurants. It's common in clothing stores too, from Abercrombie & Fitch to Lord & Taylor.
But the use in private-label clothing is a new trend and a clear bid to appeal to young people, says Lee Peterson, the EVP of brand strategy and design for WD Partners.
"The ampersand or the plus sign, especially like a little tiny plus sign, it's insinuating we do things together," he said in an interview. Beyond that, "all those first names or names of places, those are young people's names. It's not Bob and Bill get together or Steve and John. It's Willow and Stone. I can't even think of those names."
He added: "They sound a little more outdoorsy, organic, they don't somehow sound as industrial, as grimy as Steve and Bob and Tony. You go back to the classic marketing traits for young people and it applies to that. A lot less forward, light, airy, breezy, soft, sunshiny — there's no Revenant in that stuff."

Amazon, which didn't respond to requests for comment on the analyst note or its clothing brands, does appear to be targeting a modern customer with its offerings.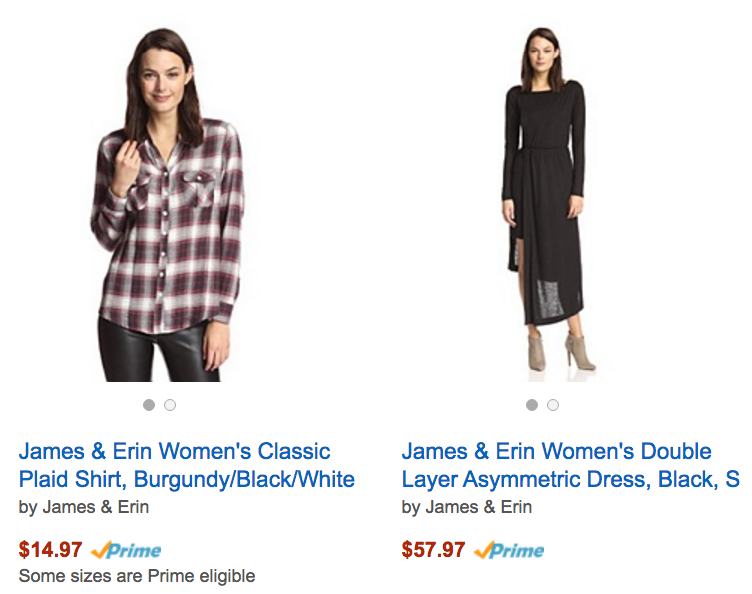 Its Lark & Ro brand is "for women constantly on the move, who want to look stylishly pulled together from day to night," according to its website. It goes on to say that the clothes are "the perfect solution for those navigating busy mornings, a hectic work schedule, and a full roster of after-hours and weekend events."

Adamson said the two names mimic how bigger fashion brands are marketed, and can throw off the "illusion that there's a real design company making these shirts and making these fashion items."
"Millennials are not buying big brands today, they're looking for smaller brands that are a little more authentic and are attracted to niche stories," he said. "Retailers are playing off that trend."
With, of course, brands they made themselves.