When the shootings in San Bernardino, California unfolded this week, some processed the news of the mass murder and its aftermath through a montage of Snapchat posts from users in the area — firsthand footage of students in lockdown, police on the hunt, even the sound of gunshots, annotated with Snapchat-provided news headlines and updates.
It got a lot of praise as a new and powerful form of coverage, but it also startled plenty of users who weren't prepared for Snapchat's entertainment-heavy Live Stories to suddenly include "California Shooting" alongside scenes from "Holidays in NYC," "Copa do Brasil" and "UAE National Day."
(Business Insider collected screenshots of what it looked like. )
Plenty of users didn't like what they saw:
The reactions were in line with what Snapchat, or any publisher or platform, is bound to encounter as it breaks into the hard news business after building a reputation for light-hearted entertainment — see, ahem, BuzzFeed, for example. It's also something others will likely see more of as companies like Apple, Twitter and Facebook deepen their involvement in the news business.
Snapchat's Live Stories is where curated montages of events happening all over the world can draw 10 to 20 million viewers before vanishing in 24 hours. Users, if they're in the right place and able to submit images or video, vie to get their snaps included in a Live Story, which can be promoted by the app locally — there's a New York one every day — nationally or internationally. The Stories are usually fun: horse races, hot air balloon festivals, NCAA championships, local festivities and so on. The idea started at music festivals like Electric Daisy and Outside Lands.
Snapchat's San Bernardino piece began as a local Story in Los Angeles, which would normally be confined to viewers in that city. It was pushed to the wider audience because it "was newsworthy and held national significance," Mary Ritti, Snapchat's vice president of communications, said in an email.
In another switch, it didn't run for 24 hours like regular Stories because the company considered it a breaking news story, she said. (When Snapchat did a story this summer about South Carolina voting to remove the Confederate Flag, that also ran for less than 24 hours because it was considered breaking news.)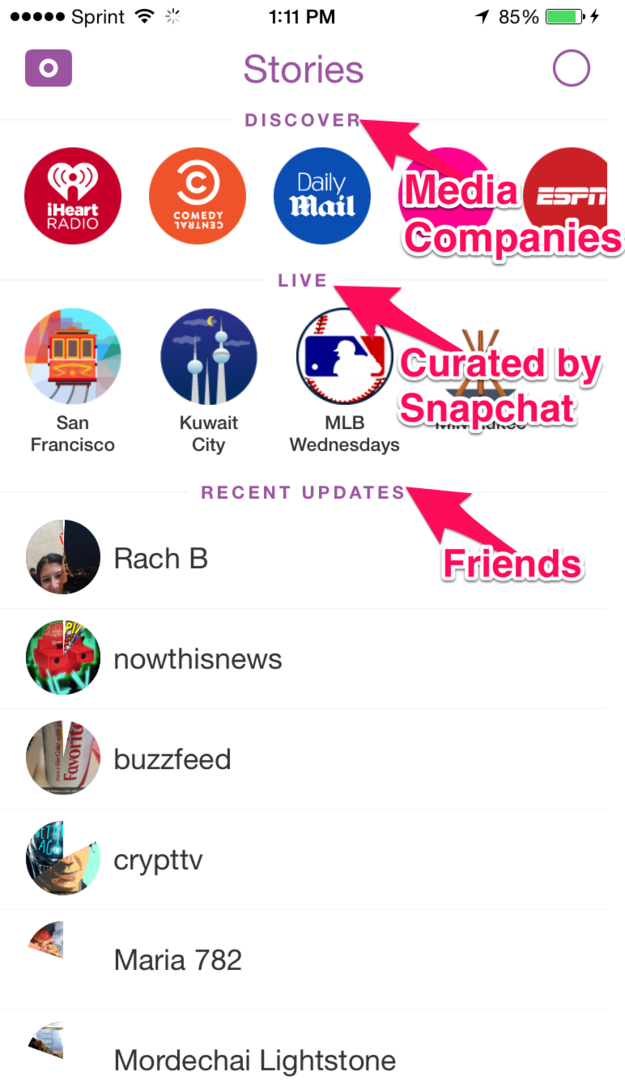 Snapchat says it has more than 100 million daily active users, and earlier this year hired Peter Hamby, a longtime national political reporter from CNN, as its head of news. The app already features news content from publishers like CNN and Vox.
It has had success in curating newsy Live Stories like "The First GOP Debate" in August, and an emotional "Charleston Strong" Story in June, which collected a handful of posts from users in the area, memorializing shooting victims and sharing messages of love. Snapchat added some text to that story to contextualize it, telling the Washington Post that Live Stories "are about community storytelling."
Indeed, that community aspect was appreciated by some who viewed the California Shooting story as a powerful way to comprehend the horror of violence that's become all too common in America, and what the aftermath looks like from those in the vicinity. Hamby retweeted a number of users praising the effort.