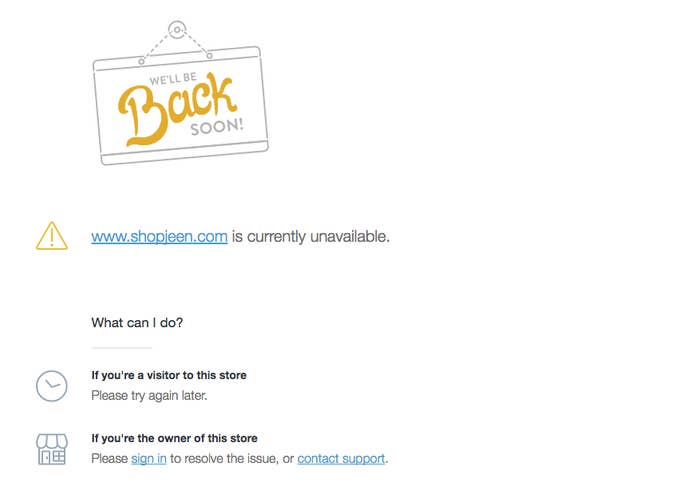 The website for teen retailer Shop Jeen has been down for several days due to "operational difficulties" at the company, according to CEO and founder Erin Yogasundram.

Customers first noticed the site wasn't working on May 13. In a video posted to Snapchat on Tuesday, Yogasundram, 24, said she was being "vague and dramatic, but there's a lot of shit going on with us, with Shop Jeen." She added: "We're going to talk about it soon, we'll have a statement," before the video abruptly ended.
"Shop Jeen has been experiencing operational challenges, which we are working extremely hard to address," she said in an emailed statement to BuzzFeed News. "Fortunately, we are close to a resolution and the site will be operational shortly. Approximately 5% of orders from the last 60 days have been affected and we ensure that they will all be shipped. Nothing is more important to us than our relationship with our customers and we sincerely apologize for the disruption in service."

Shop Jeen enjoyed a flood of friendly media coverage last year for its emoji and meme-covered wares, social media savvy and young, off-the-cuff CEO. New York magazine ran a profile on Yogasundram, then 23, in August titled, "The CEO Selling Clothes That Speak Internet." MTV called her "Queen Bee of the Internet" and deemed Shop Jeen an "undeniable force on the e-commerce scene."

But Shop Jeen has also had its share of struggles. The company has been sued multiple times by businesses trying to collect money for merchandise and services rendered. Others, like Chanel, have filed complaints of trademark infringement. Even a law firm it used last year sued the company for more than $7,000 in allegedly unpaid legal fees.
Yogasundram posted this image to Snapchat on Tuesday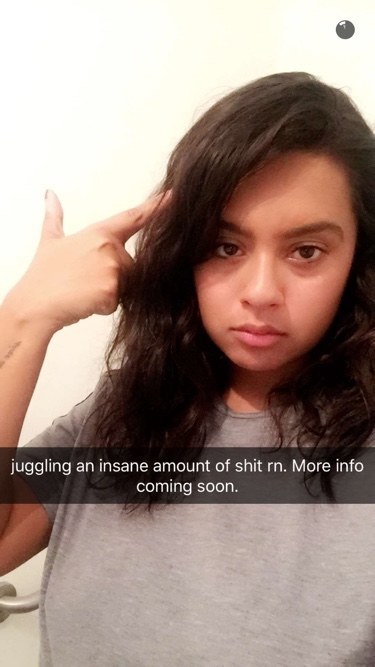 Yogasundram, who founded the business as an undergraduate at George Washington University in 2012, posted a series of cryptic tweets on Tuesday that said "the best part about being homeless is going to meetings w big corporations smelling like shit" and "in a world full of snakes and an industry full of hateful people I LOVE THE REAL ONES WHO GENUINELY SUPPORT AND HOLD YOU DOWN."
Shop Jeen's last post on Instagram, where it has around 460,000 followers, is filled with comments from angry shoppers complaining about the site's customer service and late shipments.
In the back half of last year, Jezebel reported on misconduct at the company, including allegations that Shop Jeen wasn't paying its vendors on time, and only coughed up after legal threats. A substantial number of consumers, meanwhile, were complaining their orders weren't arriving on time — or at all — leaving Shop Jeen with an F rating from the Better Business Bureau.

Shop Jeen countered that these issues were a result of its rapid growth and a big summer relocation from New York to Los Angeles.

Customers have been wondering about their orders.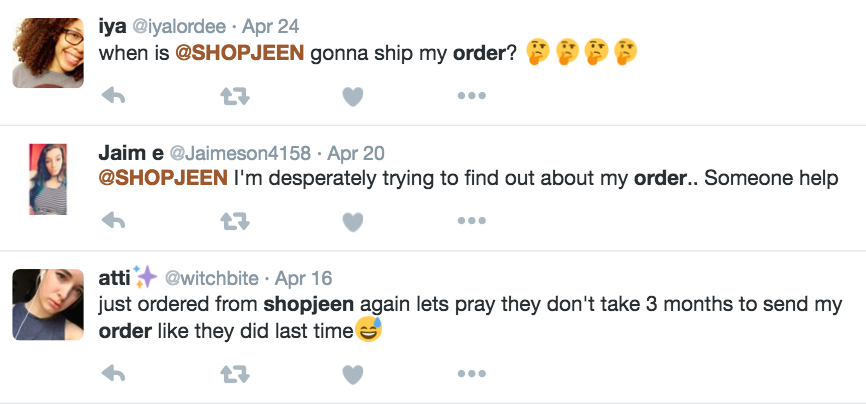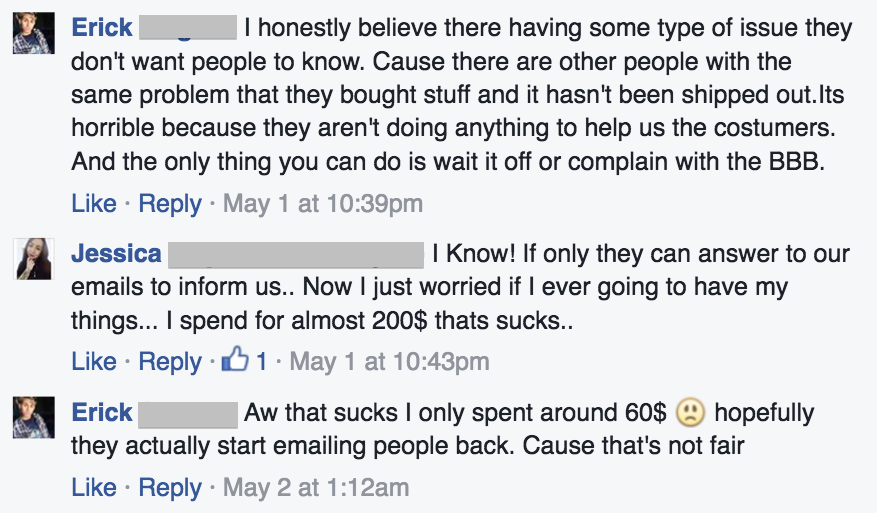 "I'm a 23-year-old woman with a business that I have boot-strapped completely," Yogasundram told Jezebel at the time. "Anyone who has ever operated a small business understands that managing vendor and customer obligations is a core concern, and one that we have addressed in our recent restructuring which we are confident will improve our operation."

But the current state of affairs raises similar questions around the company's health, about which little is known. Yogasundram, who runs the business with creative director Amelia Muqbel, told Business Insider last year that Shop Jeen makes "millions" in annual sales. She also said last year that she hadn't accepted investments outside of private loans, though she was looking.
Customers have also left frustrated comments on Shop Jeen's Instagram posts.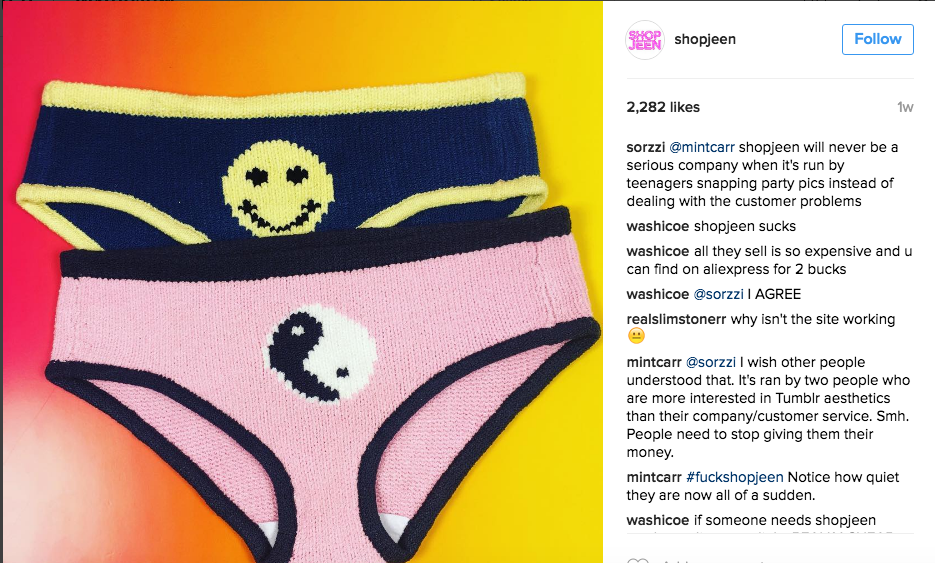 The company laid off 10 of its 15 employees last year and settled trademark lawsuits with Chanel, as New York reported, and a company called Bravado International Group Merchandising Services. Bravado has rights to certain merchandise trademarks tied to Kanye West, Drake and the Rolling Stones. The terms of each settlement are unclear.

New York court records reviewed by BuzzFeed News suggest the same pattern of late payments and vendor disputes that Jezebel outlined in its story last year.
In December, a judgment was issued in Westchester County saying Shop Jeen owed about $145,000 to Accord Business Funding LLC after missing certain payments and breaching an agreement. Unlike traditional bank loans, Accord lends to small businesses by purchasing the rights to future sales revenue.
A Polish clothing company called Mr. Gugu & Miss Go has been suing Shop Jeen for $27,411 it claims it was never paid on sweaters back in 2013, court documents show. Shoe company T.U.K. Inc. filed a claim for just under $3,000 against Shop Jeen last October for goods it allegedly sold and delivered earlier in the year.
A spokesman for T.U.K. said the company no longer works with Shop Jeen.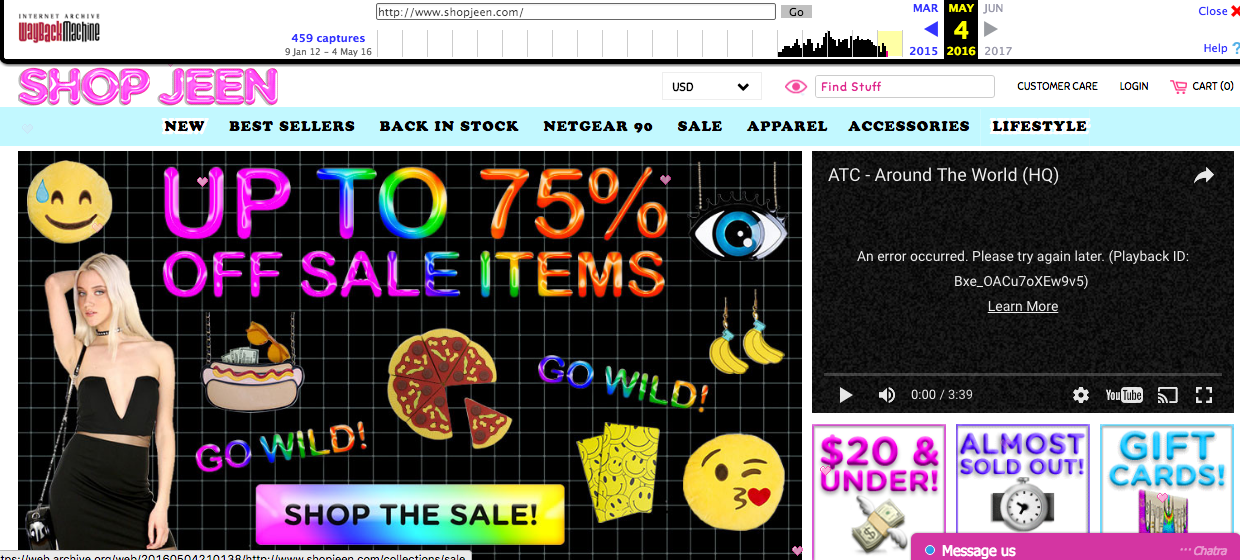 And Sedhom Law Group sued Shop Jeen last November for $7,828.32 over allegedly unpaid fees for legal services.

"Payment has been promised and no objections to the account stated have been interposed," Sedhom said in its complaint. "Proper notice of the client's right to arbitrate this claim has been served and the time to assert such right has lapsed."
Beyond that, New York state issued two tax warrants to Yogasundram in October of last year, one for about $12,270 and the other for $363, according to a database of state records.

The specifics around what, precisely, shut Shop Jeen's site down and when it will be up and running are unclear. But Yogasundram seems relatively optimistic based on her tweets on Thursday. One sample: "IVE BEEN FIGHTING A WAR EVERY DAY FOR THE PAST YEAR+ AND IM GLO'ING UP SO HARD NOT DEAD YET JUST HELLA STRONGER".
— Jessica Testa contributed to this article. If you have more information, contact sapna.maheshwari@buzzfeed.com.