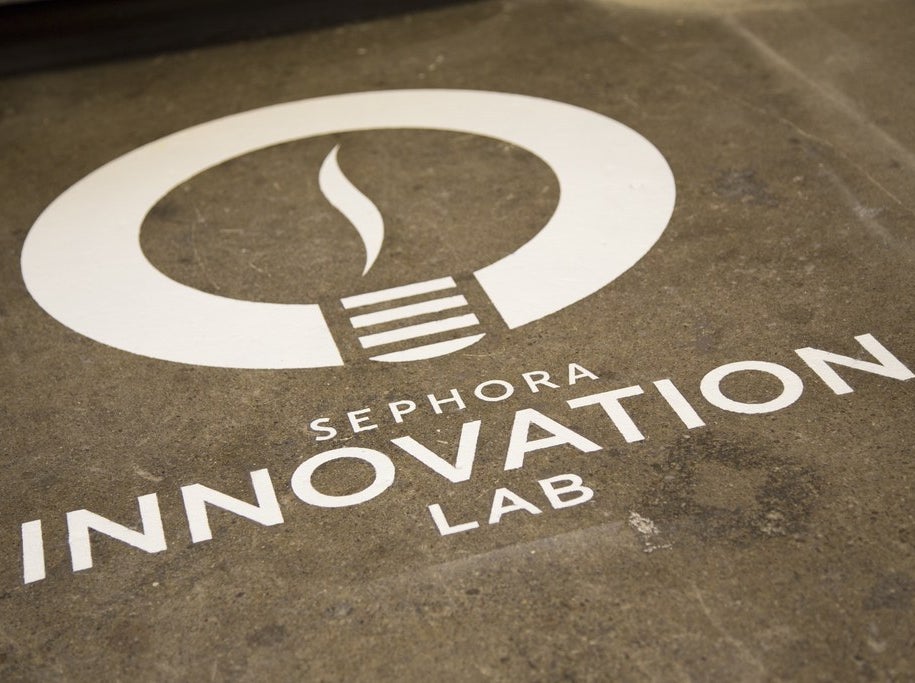 After spending the last decade taking on the makeup counters of big department stores, Sephora is unleashing a flurry of new mobile and online products to win more business.
The cosmetics chain said Thursday it will roll out smartphone beacon technology to its U.S. stores, after a successful pilot in the Bay Area. It also announced the launch of Sephora Flash, an Amazon Prime-style subscription service offering unlimited two-day shipping for online orders for $10 a year, and a new contouring instruction app called Pocket Contour Class. It said an augmented reality experience would be added to its main mobile app in April.
The product announcements were made alongside the announcement of Sephora's new innovation lab in San Francisco, where it plans to develop other digital strategies for in-store and mobile shopping.
The new beacon system will likely have the most impact on shoppers. The wireless transmitters let retailers send messages to smartphones within their stores — ideal for connecting with shoppers to give them information on products and deals. Sephora customers need to opt in to receiving the messages via the company's mobile app; during the beacon trial in San Francisco stores, 82% of customers chose to receive the messages.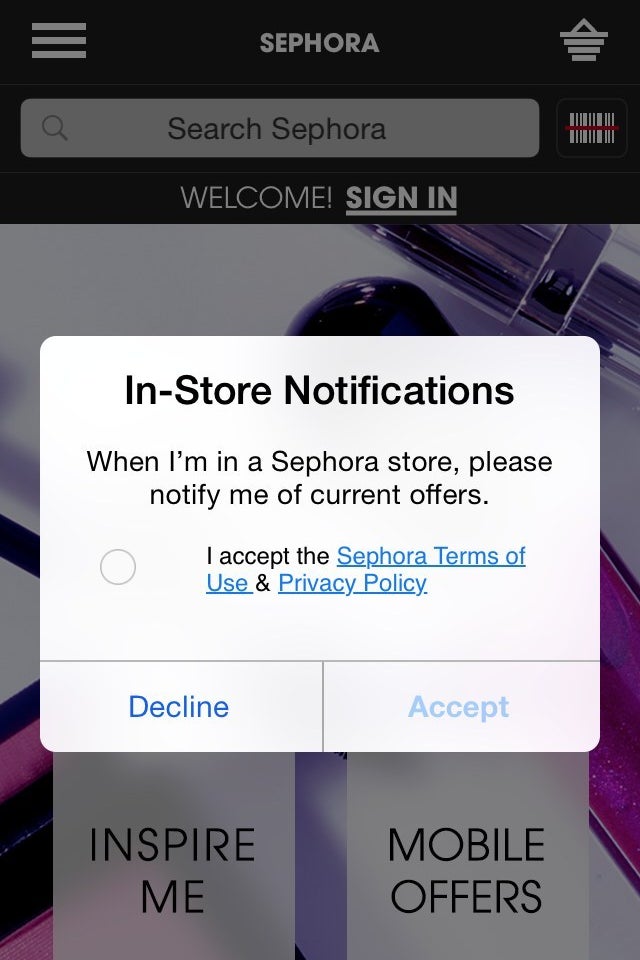 "We're not the first or second retailer to have beacon, but we were really waiting until we could come up with a way to introduce beacon in a way that will be useful to our clients," said Bridget Dolan, the company's vice president of its Innovation Lab, in a telephone interview on Wednesday. Combined with the beacon system, the Sephora app will let users scan items for ratings and reviews, view in-store availability of items previously placed in an online shopping cart, and pull up information on past purchases.
Then there's augmented reality. In April, customers with iPhones will also be able to use the Sephora app to hover over images in store windows and display cases and see a variety of media: interviews, product videos, GIFs, and YouTube playlists, all within the app.
"Will a client watch video on her phone?" Dolan asked. "Four years ago when we discovered this technology, the answer was no, and now the answer is absolutely. ... Beauty is so big on YouTube and such an experiential thing to watch on video, people are really wanting to know, 'I want to see how this product works, I want to see it in action, I want to see it on YouTube before I invest in it.'"
Sephora's efforts represent the next chapter for a company that has successfully edged out department store makeup counters over the past 15 years to become a top destination for premium makeup and fragrances, thriving even as the retail industry frets over declining foot traffic and sluggish economic growth.
The retailer, founded in France in 1970, is owned by French conglomerate LVMH Moët Hennessy Louis Vuitton. LVMH has perhaps the world's most impressive portfolio of luxury goods, including Dom Pérignon and Veuve Clicquot champagnes, its namesake and Céline fashion brands, TAG Heuer watches and Dior. The division of LVMH that includes Sephora grew to the equivalent of $10.6 billion in sales last year, though specific numbers for Sephora aren't available.
While Sephora primarily sells more than 200 beauty brands from Stila to Urban Decay and Bare Minerals, it has a deeply engaged fan base that's constantly reviewing products and posting pictures in different kinds of makeup. For example: Benefit's "They're Real" mascara garnered 9,612 product reviews at Sephora as of November 2014, compared with 4,300 at ULTA, 476 at Benefit's own website, 126 at Macy's, and 124 at Amazon.com, according to research from L2 Digital.