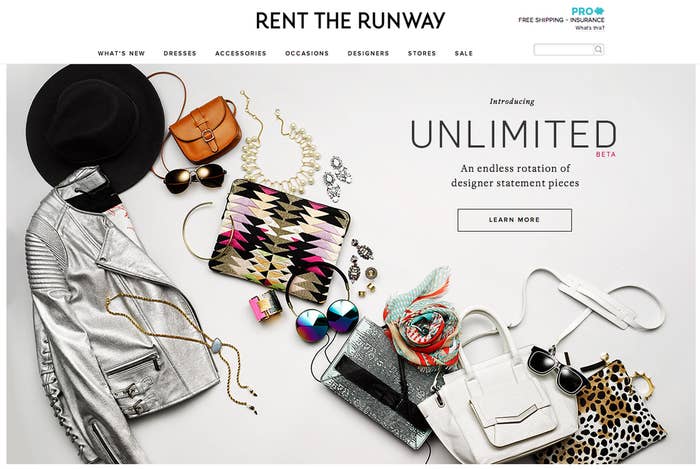 Rent the Runway, the startup that allows women to rent designer dresses at a fraction of their retail cost, just introduced a new subscription service for accessories called "Unlimited."
For $75 a month, Rent the Runway will mail three upscale accessories to customers at a time. The offerings include leather jackets, handbags, and jewelry from more than 100 designers, including Vera Wang, Missoni, Oscar de la Renta and Balenciaga. Similar to its apparel service, shipping is free both ways; the company's website notes all the items are insured and sterilized after use. It's currently in a limited test mode.
When signing up for the beta subscription, the company asks users to select from a variety of pieces to form a queue of up to 10 items. Users will then receive a mix of these goods with each shipment, according to the website.
Chief Executive Officer Jennifer Hyman announced Unlimited at Fortune's Brainstorm Tech conference in Aspen today. She compared it to Cher's closet from Clueless, adding that Rent the Runway "has the support of the entire fashion industry," which views the company as "the most powerful experiential marketing channel," according to Fortune.
The service offers a sharp contrast against the popularity of disposable clothing from fast-fashion chains such as Forever 21 and H&M. Hyman told Fortune that fast-fashion is "the junk food of the industry."