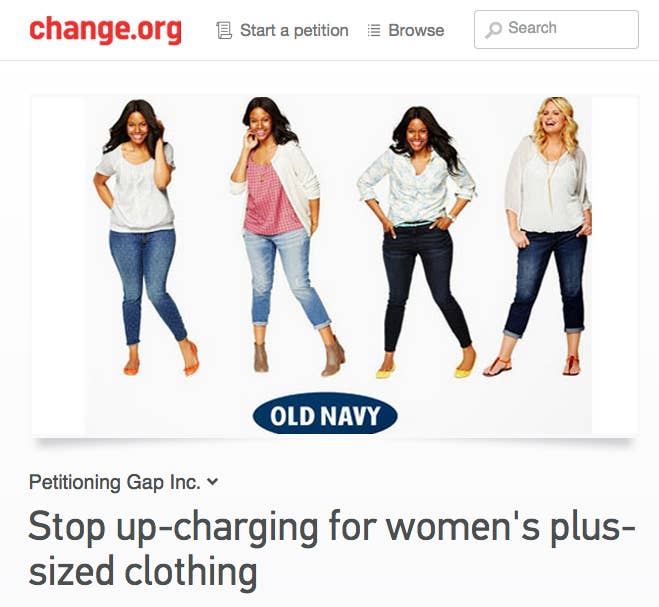 A group of customers is criticizing Old Navy for selling plus-size women's clothing at a markup, while men don't face higher prices on plus sizes at the chain.
More than 16,000 people have signed a Change.org petition calling for an end to what they deem "discriminatory pricing practices." The woman who made the petition said that on a recent visit to Old Navy's website, she noticed plus-sized women's jeans cost $12 to $15 more than smaller sizes, while men's plus-sized jeans did not. "If they are charging plus-sized women more to cover the cost of the fabric being used, then why aren't they doing the same for men?" she asked.
Gap says that it is, in fact, more costly to make plus-size clothing for women than for men.
"Old Navy is proud to offer styles and apparel designed specifically for our plus-size female customer, which includes curve-enhancing and curve-flattering elements such as four-way stretch materials and contoured waistbands, which most men's garments do not include," Gap Inc. spokeswoman Liz Nunan said in an email to BuzzFeed News. "This higher price point reflects this selection of unique fabrics and design elements."
Plus-size apparel is one of the fastest-growing parts of retail in America, where the average woman is a size 14. Plus-sizes, often classified as 14 to 34, account for 67% of the population, according to Plunkett Research, and many retailers have been working hard to cater to that audience. This summer, ModCloth said it doubled the size of its plus business since June 2013. Eloquii, a plus brand introduced by The Limited in 2011 but discontinued two years later, was recently picked up by Nordstrom.
The challenge for clothing makers is choosing the best fabrics and designs for women's plus-size apparel, given that bodies tend to change in more ways above a size 14 than below that. Old Navy Plus has its own design team, for example, which pays special attention to flattering the shapes of curvier women and picking the right fabrics.
The internet has been instrumental in fueling the rise of plus-size fashion. There are now more resources for curvy girls to figure out where the best clothes are, and where to find their sizes. Retailers can also more easily gauge demand on the web and sell into it, rather than make risky bets in stores that may or may not pay off.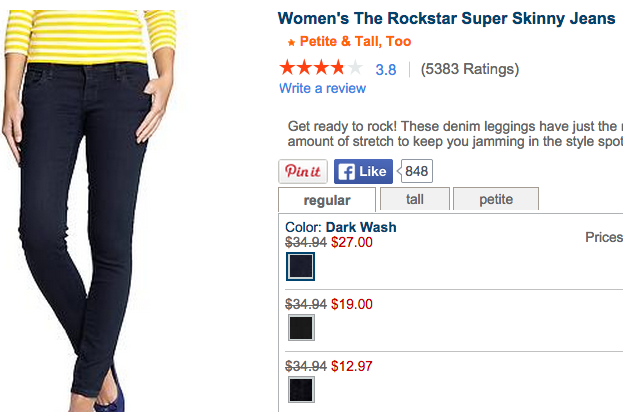 The women's plus-size jeans on the right, at full price, cost $10 more than their smaller counterparts.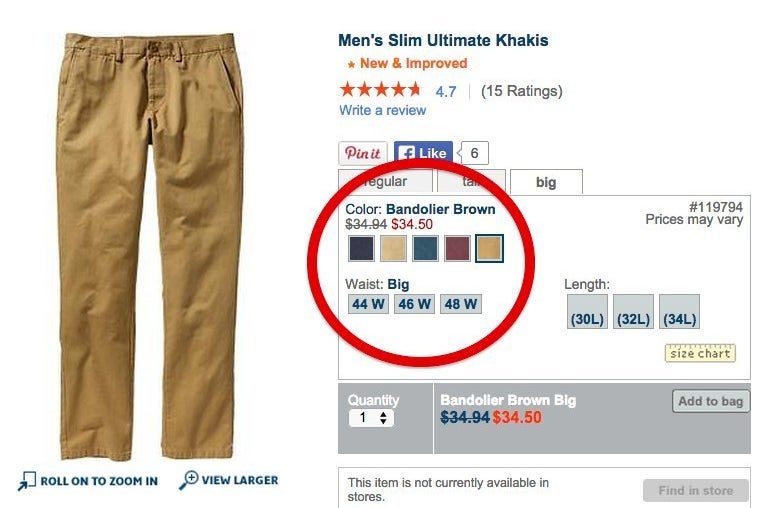 Whether big or not, the men's pants cost the same.