Nordstrom Rack Brought 1 Million New Customers To Its Full-Price Stores
Far from diluting the department-store company's brand, Nordstrom Rack is bringing tons of new shoppers into the original chain.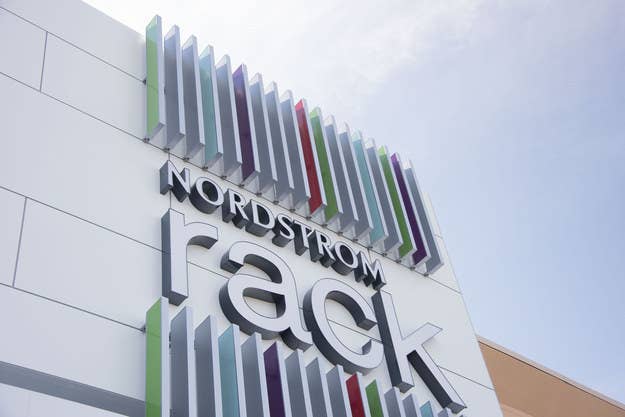 Nordstrom Rack, the rapidly expanding off-price version of Nordstrom, is working exactly as the company hoped it would: it's bringing in a boatload of new customers to the regular brand.
One million Rack customers started shopping at the company's full-line stores or at Nordstrom.com for the first time last year," said Blake Nordstrom, the company's co-president, on an earnings call yesterday, suggesting that Rack is a successful "entry point" to Nordstrom's core brand.
The retailer had 118 full-line stores — which attract higher sales — and 178 Rack locations as of Aug. 1. Blake Nordstrom said the company is on track to have almost 200 Rack stores by the end of the year.
Nordstrom began investing heavily in Rack after recognizing that its core customer was getting older. Rack, which operates similarly to T.J. Maxx and Marshalls, is geared towards younger, more "aspirational" consumers, on turf that's separate from where the traditional customer shops. The stores carry only some excess inventory from full-line stores; most goods are sourced separately, like through special closeout buys from its vendors.
"In spite of our efforts over the last 13 years, our customer has aged," Nordstrom President Blake Nordstrom said at a conference in September of 2013. "Where the bigger opportunity lies is acquisitions of a younger aspirational customer, again, without alienating the customer that's paying the rent."
There hasn't been any evidence that the expansion of Rack has diluted the full-priced Nordstrom brand, which has maintained its reputation as a "nicer" department store. But Rack has become a sizable business in its own right. Last year, Nordstrom's full-line stores and website brought in $9.7 billion in sales, while Nordstrom Rack, Nordstromrack.com and HauteLook — the discount division — brought in $3.6 billion.
Beyond that, other department stores have taken note of Nordstrom's success.
Macy's, which just reported dismal earnings, is opening a similar chain of stores this year called "Macy's Backstage," while Saks and Neiman Marcus have their own chains called Off 5th and Last Call, respectively. These new chains are a way for the department-store companies to compete with the likes of TJX, the owner of T.J. Maxx and Marshalls, as well as outlet malls, which grew in popularity after the recession.
Nordstrom Rack, the company's executives pointed out yesterday, has seen 26 straight quarters of double-digit gains.
"The big headline there is we're gaining market share there, and it is meeting and exceeding our plans," Blake Nordstrom said.