Newly-Public Maker Of Lady Gaga Perfume Has No Women In Leadership
Coty, the celebrity fragrance and makeup company that went public today, doesn't have any women on its executive team or on its board of directors. The lack of gender diversity is unusual compared to rivals including Avon, Estée Lauder and Revlon.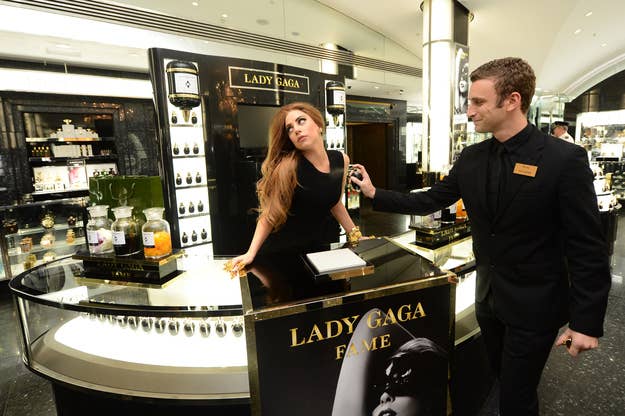 Coty, the newly-public seller of celebrity fragrances and OPI nail polishes lists many women in its IPO filing: Beyoncé, Lady Gaga and Kate Moss, to name a few. But there aren't any among the 11 executive officers listed in filing or on the company's nine-member board of directors.
The lack of women at the top is at odds with gender diversity at rival beauty-product companies, according to data compiled by BuzzFeed. It's also of interest during a year in which increasing the number of women in executive suites and in the boardroom has become a part of the national conversation, spurred by Facebook Inc.'s Sheryl Sandberg and former State Department official Anne-Marie Slaughter.
At Avon, which is more than double the size of Coty, three of the top 12 executives listed in its proxy are women — including the chief executive officer and the chief financial officer — as well as half of the 10-member board. Estée Lauder, which sells Clinique and Origins products, includes five women among 13 executive bios on its website while seven of its 15 board members are women. Revlon's 13-member board has four women and it also has two women on its eight-person operating committee.
An e-mail requesting comment from Coty wasn't returned.