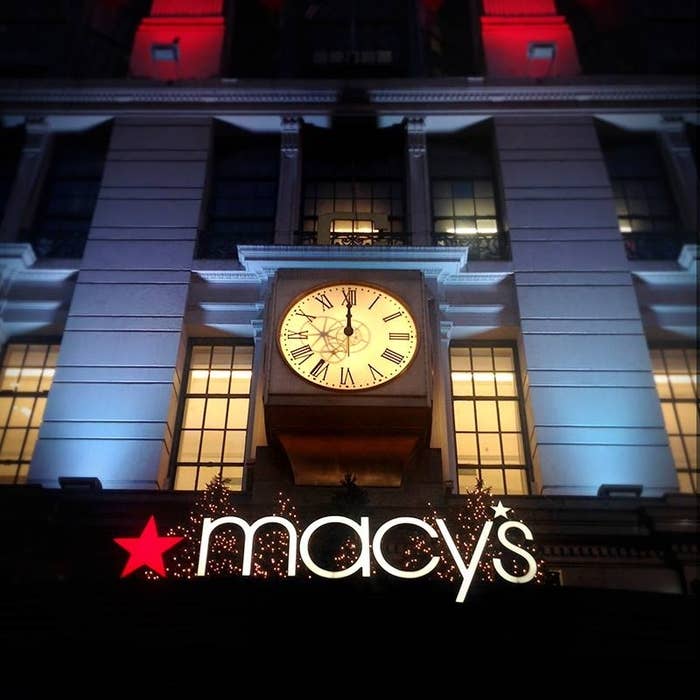 Macy's, among the nation's biggest department-store chains, said it is slashing 2,500 jobs as part of a cost-cutting plan that will save it $100 million per year.
Among the positions to be eliminated include certain "central office, administrative and back-of-the-house expenses across the company," district planners for home goods and some employees from five Macy's stores that will close early this spring, the company said in a statement today. Macy's said, however, that it planned to offset the layoffs by adding other jobs in areas such as e-commerce, online shipping fulfillment and in its eight new Macy's and Bloomingdale's stores, maintaining roughly 175,000 associates.
The department-store company has focused on localization, integrating its web and store operations and a training program for associates called "Magic Selling" in the past five years "that were largely untested by a national retailer of our size and scope," Chief Executive Officer Terry Lundgren said in the statement.
"As the success of these strategies has unfolded, we have identified some specific areas where we can improve our efficiency without compromising our effectiveness in serving the evolving needs of our customers," he said.
In a separate statement, Macy's said same-store sales rose 4.3% in November and December, despite what Lundgren described as "a questionable macroeconomic environment with challenging weather in multiple states."
Macy's stores closing this spring:
Fiesta Mall, Mesa, AZ (159,000 square feet; opened in 1979; 98 associates)
Metcalf South Shopping Center, Overland Park, KS (216,000 square feet; opened in 1967; 88 associates)
Jamestown Mall, Florissant, MO (200,000 square feet; opened in 1994; 88 associates)
Medley Centre, Irondequoit, NY (129,000 square feet; opened in 1990; 96 associates)
Fashion Place Mall, Murray, UT (26,000 square feet; opened in 1988; 42 associates)
(Clearance sales at all but Fashion Place Mall will start Jan. 13 and run for between 10 and 11 weeks, Macy's said in the statement.)
New Macy's and Bloomingdale's stores planned and/or under construction:
Macy's:
University Town Center, Sarasota, FL (160,000 square feet; to open in fall 2014; approximately 175 associates)
Shops at Summerlin, Las Vegas, NV (180,000 square feet; to open in fall 2014; approximately 160 associates)
Mall at Bay Plaza, The Bronx, NY (160,000 square feet; to open in fall 2014; approximately 225 associates)
Plaza Del Caribe, Ponce, PR (150,000 square feet; to open in fall 2015; approximately 275 associates)
Mall at Miami Worldcenter, Miami, FL (195,000 square feet; to open in fall 2016; approximately 150 associates)
Bloomingdale's:
Stanford Shopping Center in Palo Alto, CA (120,000 square feet; to open in fall 2014 — this is a replacement store)
Ala Moana, Honolulu, HI (167,000 square feet; to open in fall 2015; approximately 250 associates)
Mall at Miami Worldcenter, Miami, FL (120,000 square feet; to open in fall 2016; approximately 225 associates)