Macy's CEO Talks 20-Somethings, Amazon And The Future Of Malls
Terry Lundgren spoke at length with BuzzFeed on these topics and more during last week's Global Retailing Conference in Arizona. Here are excerpts from the conversation.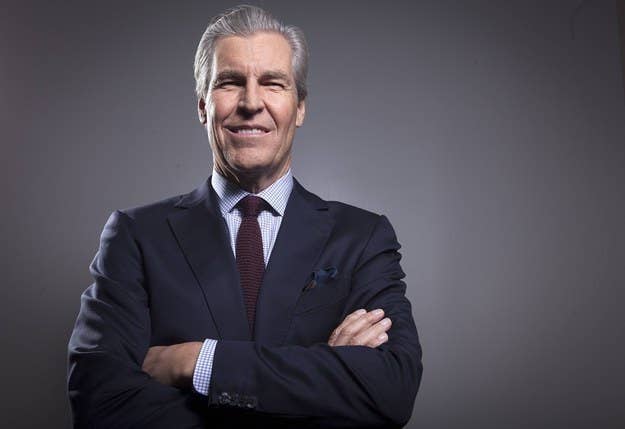 Macy's has been on a tear since Terry Lundgren took over as CEO a decade ago.
Under Lundgren, the company, which operates more than 800 namesake and Bloomingdale's stores, has increased sales to $27.9 billion in the year through Feb. 1, from $24.9 billion five years earlier, with profits also soaring. Macy's stock, which took a beating from the recession, has rallied 450% since 2008, four times the gain in the S&P 500. According to Lundgren, Macy's is now the 10th-biggest U.S. internet company by revenue after Netflix.
Lundgren believes part of Macy's success in an extremely competitive environment, especially for department stores, stems from its practice of giving district managers the power to stock merchandise they believe will appeal to local shoppers, making each location unique and quick to identify trends.
With more sales moving online and a new generation of consumers to appeal to, Lundgren is still working hard to keep Macy's ahead of the competition. The 62-year-old spoke with BuzzFeed about twentysomethings, the Affordable Care Act, the threat of Amazon, and more in a wide-ranging conversation at the Global Retailing Conference in Tucson, Ariz., on Friday. Here are excerpts from the interview:
You've said previously that Macy's is thinking a lot about how to cater to twentysomethings and the growing Hispanic population. What are you doing differently?
You can talk about millennials and the changing character and diversity of the population in the same breath, because as the millennial population is the largest group that we've ever seen, so will be the minority population. It's young people who are the diverse population, so we think about what needs and desires this group will have that's going to be different from my age demographic, what we wanted.
It starts with the product, so we have to first understand that we have to tweak certain products a little bit or emphasize certain brands, or change the fits in some ways.
For an Asian consumer, and this is a generalization, but for many Asian consumers, it's a smaller, tighter fit. For the Latina consumer, it's different for the Mexican-American versus the Mexican national, for example, which is different from the Latin-American [consumer]. So you can't even put all that into one category. It's important to us to listen closely and add a diverse population to our consumer research groups and learn what it is you want from us and how we can provide those services.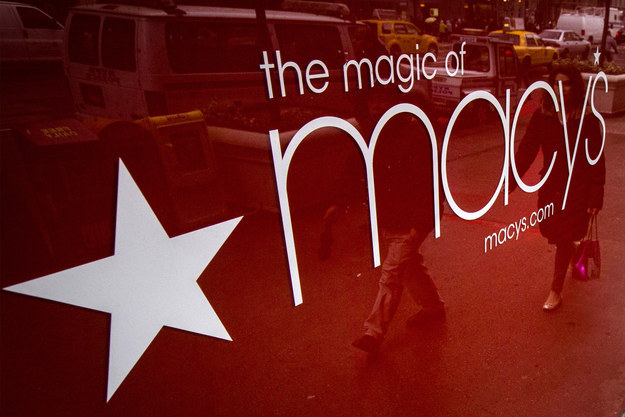 Tell me about the monthly breakfast you have with twentysomethings at your company. How did they come about?
When people are three, four years into the company, they're most vulnerable [to leave] because they've been with us for a long enough time to get some experience, so their resume is stronger than when they came to us out of college. They may be wondering, well, What else is there for me, what's outside of the company, and should I try something else? I felt that way when I was in my mid-twenties, so I said, well, why don't I just have us identify those high-potential individuals who are three to five years in our company — 25-, 26-, 27-, 28-year-olds — and I'll have breakfast with however many fit into the room next to my office. There happens to be 14 seats, so I'll sit with 14 of them every month. I'm curious how it is for them, how is it for a 26-year-old living in New York City, you moved here from Tucson, Ariz., and how is that adjustment, and what are you doing about it? How many roommates do you have, or can you handle it on your own? Tell me about the highlights of your job: What do you love the most, what do you wish could be better, what would you like to see more of? I just get so much more information from young people in our company, and it's influenced me.
These breakfasts have influenced you. How so?
One way that always comes to mind is probably five years ago now, this group was challenging me on what Macy's and Bloomingdale's are doing to become an environmentally friendly company. I said, "Oh, you know, we recycle our plastic bottles, we recycle our paper," and I was giving these really standard weak answers and they wouldn't get off this subject. It ended up becoming a really good discussion ... I said, give me your best and most creative ideas that are good for the environment and won't cause the company to make less money in the end, give me those ideas first. They agreed to go away as a group on their own and came back with a list for me, and I have to tell you, it was fantastic.
They said, it's very generous the company pays for all these Poland Spring bottled waters and Macy's water bottles in our offices, but what if you didn't do that and you got a filtered machine that purified the water and we all just used our own cups and drank out of those instead? The company would save money and it would be better for the environment. The next day, we ended it and I said fabulous, give me another one. So they said if you invest in copy machines that duplex, you can cut your printing paper in half. Done. Absolutely. Next. They kept coming back with more and more ideas, and now it's got its own set of momentum that's built around it.
I give this young group of millennials the credit for really pushing me to do exactly what I thought we couldn't do...and do them in a way that I don't have to tell shareholders that I'm going to make 3 cents less a share next quarter because I'm going to be a really good person.
How are you dealing with costs tied to the Affordable Care Act and health care costs in general?
We've been working on this for a long time. Personally, I'm very involved on a national level on this subject, and I'm trying to focus on the things we can control because I can't control government regulation or the price of a particular health operation or something that will be charged by doctors in a particular state or a city. One thing I can clearly tell you is that the subject of health care is on the agenda of every CEO who has several employees. I have 172,000 employees so it's clearly on mine.
Ten years ago, I wasn't really tuned into health care. I knew what I paid and I complained about it — "Hey, it keeps on going up, and this is a big expense" — but then you go to the next subject and work on merchandising and being a good influence. Today you can't just sit back and ignore the cost. Health care costs are going up and so we have to figure out, what can we do to offset that? I'm working very hard to listen to other companies, learn from other companies, what are they doing, and, in our case, try to encourage a healthier lifestyle.
What are your thoughts on raising the minimum wage?
We did this in 2009, that was the last time, and I think there was half a million jobs lost that were attributed to that raise. What you really have to be careful of is you don't want to raise the wage and lay people off in order to be able to afford it because that would be the opposite of what we are all trying to do here. So if your costs go up by X million by taking an initiative like this, what are companies going to do? It doesn't mean their sales are going to get better, it just means that you're going to have to offset that expense and how are you going to offset that expense? The worst thing that can happen is we end up laying off people.
One of the biggest problems we have in our economy is we're not adding jobs, and so before I would jump to say that's a good idea, I would say, let's first and foremost think about ideas that are going to create jobs. There are a lot of companies that are performing well but are afraid to invest back into our economy because the tax structure in America has been broken for a long, long time. And I'm not a big international player, but many of the Fortune 500 companies are, and more and more, they're driving their business overseas because the tax structure there encourages them to do so. They would bring the money they make there back to the United States, but once they pay the tax in a foreign country, they bring that money back and they get taxed again.
So I think the president is behind the business community on this subject, I think he supports this idea of reducing the corporate tax rate. This is not my company, but I'm talking from a general business perspective — companies would bring money back into the United States, invest in the United States, and that in turn would create jobs. So to me those are some of the things that I think we could be looking at and working on that would be very positive for the country if we could get it done. And what's keeping us from getting it done is the challenges of getting a lot of things done in Washington.
What's different about how young people shop today versus earlier generations?
Value is very important. I do believe there is a reason that a handbag costs $20 versus a handbag that costs $200. Having said that, it may be totally satisfying for someone to buy that $20 one. Or the $200 may just be out of the question, they just don't have the money so they have no choice. They'd like to have the $200 bag but they can't afford something like that, and that's totally understandable. We're not seeing a big run-up in bad debt or heavy debt from young people. We are seeing people buying value prices.
Will there be shopping malls 10 years from now? What will they look like?
I don't know what the number will be, but let's say 100 — there will be 100 fantastic shopping malls that you'll always go to. Those are the obvious ones because they're just in the best locations, they're where the people live, they're where the tourists go, and so those centers will continue to invest and keep them fresh and keep them exciting. Then the next 200 to 400 need some new ideas and some freshness to them. They have potential, but you're just going to have to work to compete with alternative ideas.
I am actually very involved in this subject with the mall developers. Westfield, Simon, General Growth, Taubman, they're all coming together, and myself and some other retailers, and we're going to try to sit down and challenge all of us, openly — what can we do about this next group of shopping centers? How can we make them more exciting? There are some that we need to just tear down and start over, and there are some [where] we need to open up the ceilings and create a different kind of atmosphere. Should we bring more movie theaters in, should we bring a different type of restaurant into these centers that make them fun and interesting, should we bring in different retailers? What are other ideas we've got? We're working on that very subject.
How much of a threat to you is Amazon?
If you would have asked me that question probably five years ago, I would have been much more concerned about it than I am today. Amazon has obviously been a very successful company that's gotten the attention of all of us. I think that we have a huge advantage over Amazon and that is, in fact, our stores.
Today all of my stores are fulfillment stores, or will be by this summer with our final rollout. Amazon has 84 fulfillment stores; I have 650 plus the eight I have that are dedicated to macys.com and bloomingdales.com, so I think it's a very big advantage for us. Plus, the research says people still prefer to start the journey of their shopping experience on their phone but go in and touch the product, they want to touch the clothes, touch the fabric, they want to try on the jacket, they want to sit in the chair to see how comfortable it is before they buy it, they want to have a beauty adviser tell you about the makeup that's right for you, and all of those are very, very positive experiences that you just can't get with an online experience, not to the same degree. That personal touch is going to be very hard to replace electronically. Today the research clearly states the large majority of consumers want to shop that way. And the fact we're the 10th-largest internet company in America tells you we're aggressively pursuing the online business and extremely proud of how much we built this business.
To that point, will all retailers eventually have to offer same-day delivery?
I think we're moving towards that. You can do that, it's just expensive to do it. If other competitors are going to offer same-day delivery, then ultimately, we will as well.
We do have to become more efficient and figure out how to deliver faster — but then also how to do it less expensively. We've talked about this with the shopping centers, as a matter of fact. Maybe bringing the products together in a zip code and having UPS pick it up every night and delivering to local neighborhoods, maybe we can get it done that way. We just have to keep thinking through breakthrough ideas on speed and efficiency for delivery.