How A Starbucks-Inspired Nail Salon Became The Internet's Most Exciting Makeup Brand
The budding makeup brand, created by an ex-Starbucks executive, joins the likes of Warby Parker, Bonobos, and Everlane in successfully building itself online first.
While makeup behemoths such as Estée Lauder have been scaling back the number of products they're introducing in favor of bigger, splashier launches, newcomer Julep has a different strategy: It released a whopping 101 different products so far this year.
The reason? Seven-year-old Julep, which sells its products online, in Sephora, and on QVC, bills itself as a makeup brand for the social age, constantly introducing a limited quantity of new items based on input from its biggest fans online, CEO and founder Jane Park, 42, explained in an interview with BuzzFeed.
"We're doing many, many more product releases much faster and getting rapid feedback," she said, noting Julep nail polishes can hit in as little as six weeks, while other products can take four months, a major competitive advantage. "There is something new every month."
Started as a boutique nail salon in Seattle six years ago, Julep has received investments from Jay-Z's Roc Nation and Maveron, the venture capital firm founded by Starbucks CEO Howard Schultz, for whom Park used to work. Venture firm Andreessen Horowitz led Julep's second round of financing for $10.3 million in February, bringing its total amount of capital raised to $26.4 million since June 2005.
Julep, like many privately held startups, won't offer details on its makeup sales, or the number of subscribers for its monthly beauty boxes. But it did say revenue in the first half of 2013 quadrupled from a year earlier.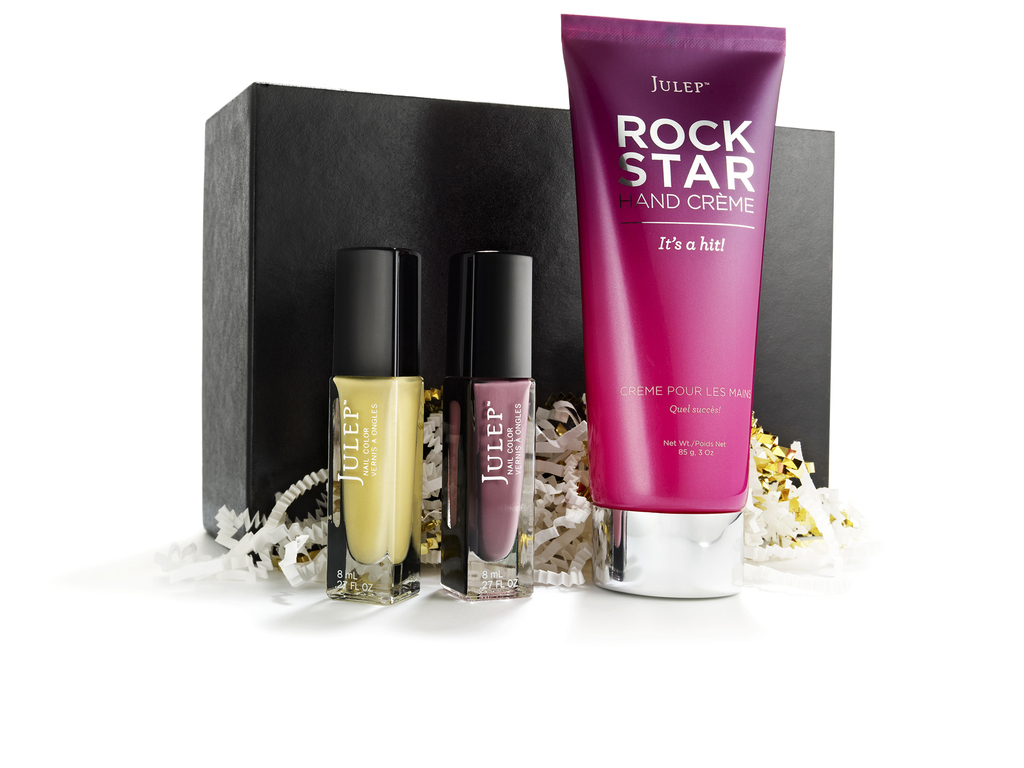 Park, a Princeton and Yale Law School alum who was the director of new ventures at Starbucks before starting Julep, initially envisioned taking elements of the coffee chain into a high-end nail salon concept. After establishing Julep "parlors," she added a subscription-service for the brand's nail colors called "Maven" — different from Birchbox in that the items are all created by Julep — which took off.
That was the start of Julep's transition from its brick-and-mortar ambitions into an online beauty brand, helped by a stocked board including execs from Zulily and Sephora.com. The company has used Facebook, Twitter, and Pinterest to cultivate a community of makeup fanatics and to crowdsource product ideas, which contrasts with the large print campaigns makeup brands often use when introducing new collections.
Julep, while rooted in nail polishes, has since expanded into skin-care products and other makeup, and Park and her investors now hope the brand can snap up more of the $160 billion beauty business and eventually become the next OPI, Philosophy, or M.A.C. (It certainly helps make a case for venture money that makeup brands often offer rich exits for investors, with OPI and Philosophy going for $1 billion in recent years.) The brand is flourishing within Sephora and doing well on QVC, Park said.
"It points to a specialty retail thesis of ours in general, which is we think that the next Michael Kors, the next Lululemon, is going to start online and move offline over time rather than opening in a dozen Simon malls," said Jason Stoffer, a partner at Maveron, which has been involved with Julep early on due to the Starbucks connection. "There are huge advantages to launching online, getting to know your early adopters and playing with the parameters of the brand."

Julep has "drawn a lot of inspiration from brands like Warby Parker and Everlane, where they're really building their brand identity primarily online and now looking to offline sorts of venues to be able to reach consumers," Park said.
Indeed, while Julep's business model allows it to avoid the major print campaigns and celebrity endorsements that typically accompany makeup launches, it is getting ready to air its first television commercial.
Still, its "Mavens," the community that subscribes to Julep's boxes, continues to enjoy exclusive access to the brand's products, including the chance to test new items, which helps with the company's retention rate, Park said.
"It's much, much more important to have maniacal early adopters who purchase frequently and are spreading the word rabidly about your brand than to be a mile wide and inch deep and growing as fast as you can," Stoffer said.
"Outside of Julep and Birchbox, I can't think of another growth-stage online beauty business," he added. "We'd love to make further investments in the category, but there aren't as many new companies being formed there as we'd like to see."