Guess How You Know It's Yom Kippur On The Internet?
Just Google "sundown time."
On Yom Kippur, Jews fast from sundown to sundown. And according to Google Trends, Jews tend to use Google to figure out when sundown actually happens.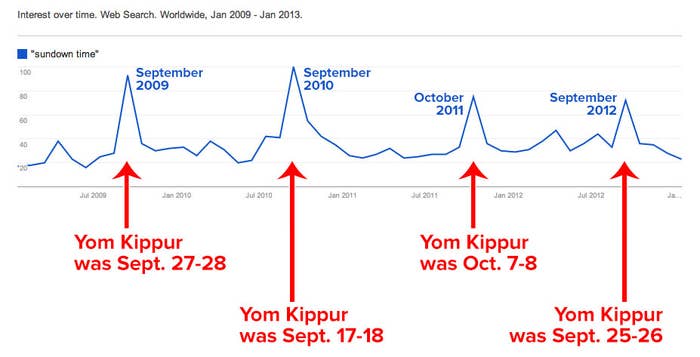 Guess the mishpucha must be ready to break the fast.