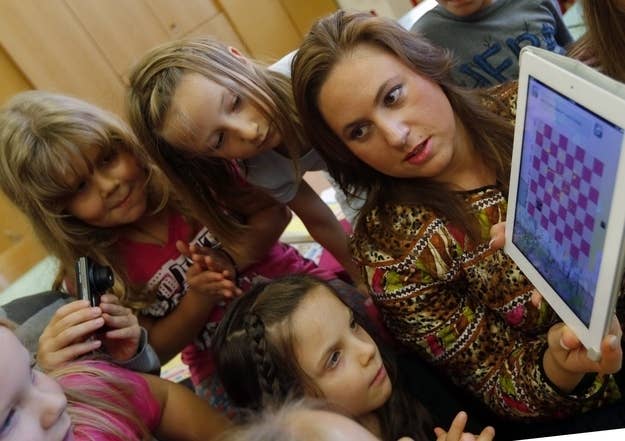 The new addition to children's holiday wish lists this year are iPads, according to the National Retail Federation's annual "Top Toys" survey.
Tablets and iPads rank fourth among the most coveted toys for girls, tied with Disney princesses, and beating out American Girl dolls. The No. 1 spot goes to Barbie, followed by generic dolls then Monster High dolls.
The survey, which polled 6,021 consumers earlier this month, showed that the demand for iPads is lower among boys, where they rank No. 13 on wish lists. Both boys and girls have PlayStation 4 on their lists, however.
"Timeless, classic toys will always resonate with children, but tablets and smartphones continue to steal more attention from today's kids, leaving mom and dad with no option but to look for ways to get their children their own items — and leave theirs alone," said Pam Goodfellow, consumer insights director for Prosper Insights and Analytics, which conducted the survey for the NRF.
NRF Survey's 2013 Top Toys for Girls
1. Barbie
2. Dolls (generic)
3. Monster High Dolls
4. Disney Princesses (T)
Tablet/Apple iPad (T)
5. American Girl (T)
Lalaloopsy (T)
6. Furby
7. LEGO/LEGO Friends
8. Elmo/Big Hugs Elmo
9. Hello Kitty
10. My Little Pony (T)
PlayStation 4 (T)
(T): Tied
NRF Survey's 2013 Top Toys for Boys
1. LEGO
2. Video Games
3. Cars & Trucks (generic)
4. Hot Wheels
5. Xbox One
6. PlayStation 4
7. Skylanders
8. Remote Controlled Vehicles
9. Action Figures
10. Bicycle (T)
Teenage Mutant Ninja Turtles (T)
(T): Tied