Inside "The Vault," Apple's VIP Room For Gold Watch Buyers In NYC
First in the room this morning were Jack and Carol Weber, University of Virginia professors about to celebrate their 50th anniversary. And that means a golden gift is in order.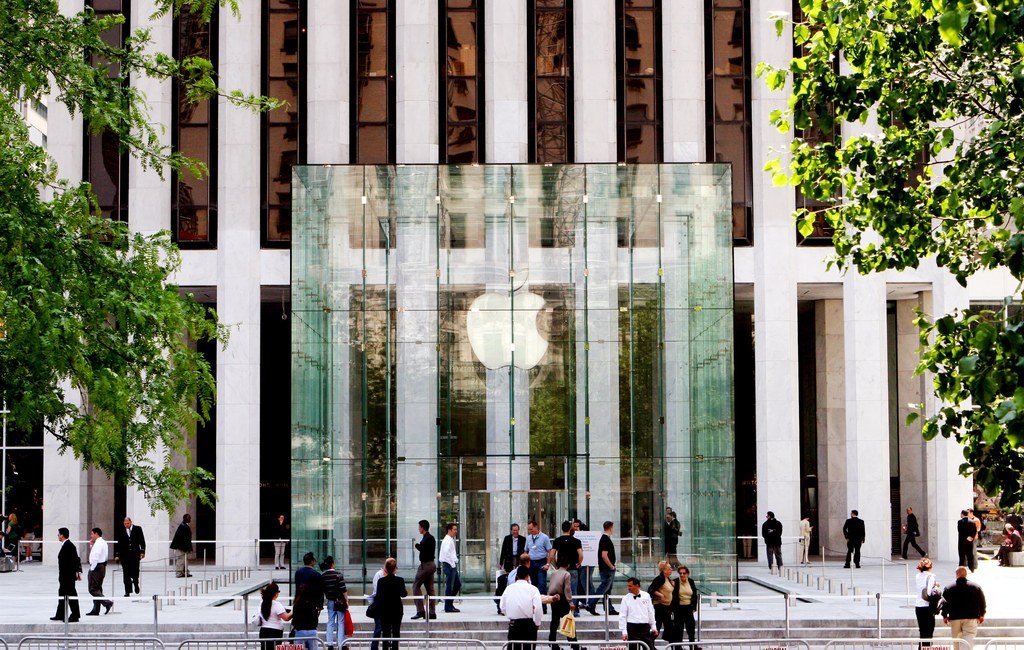 The Apple Watch debuted in the company's retail stores today, but customers hoping to try one on couldn't just stand in line — they had to book an appointment.
And those who signed up to try on the "Edition" line of gold watches — which can run up to $17,000 each — at the company's flagship store on Fifth Avenue in Manhattan were taken to a special private room.
First in the room this morning, bright and early, were Jack and Carol Weber, who are due to celebrate their 50th (gold) wedding anniversary in September. They passed on a few photos of their trip to "The Vault," as an employee described it to them, to BuzzFeed News.
Carol was psyched.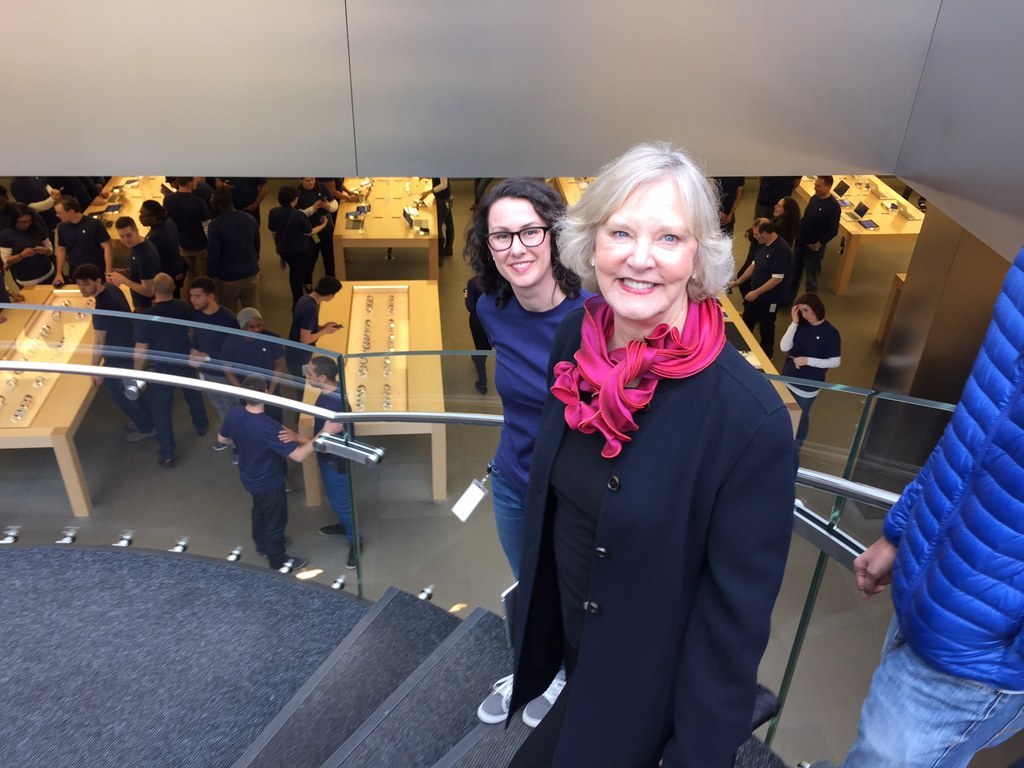 Here are Jack and Carol, with the Apple Store employee who guided them through the process.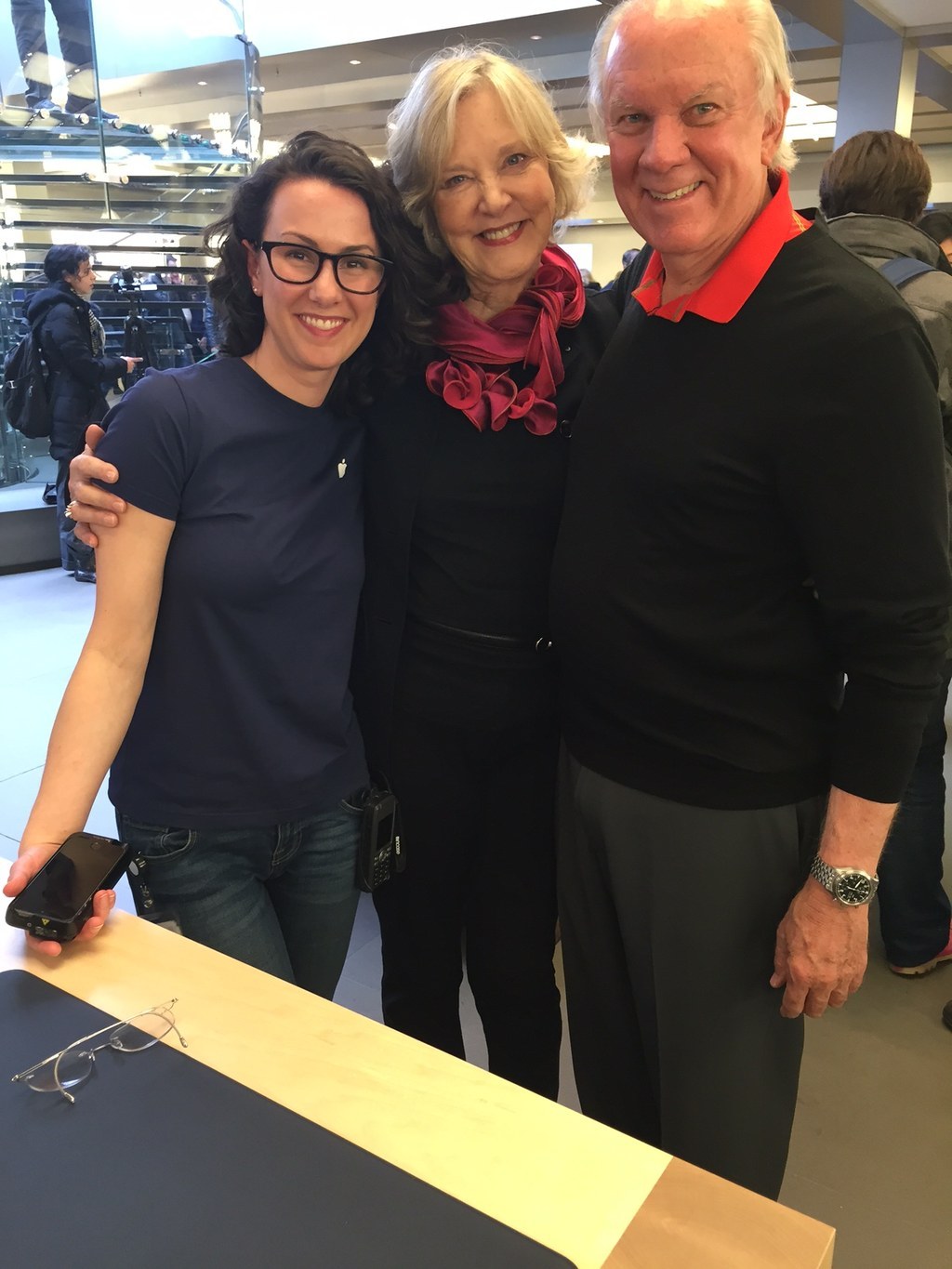 Onward to the Vault, which vaguely resembles a doctor's office.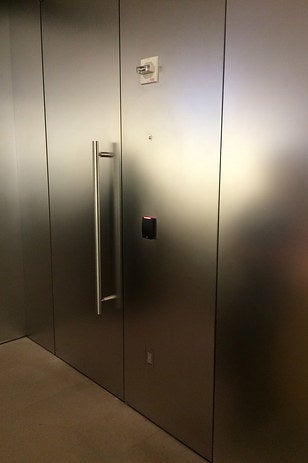 The Webers both tried on the high-end models, although Jack said he had already ordered the stainless steel version for himself.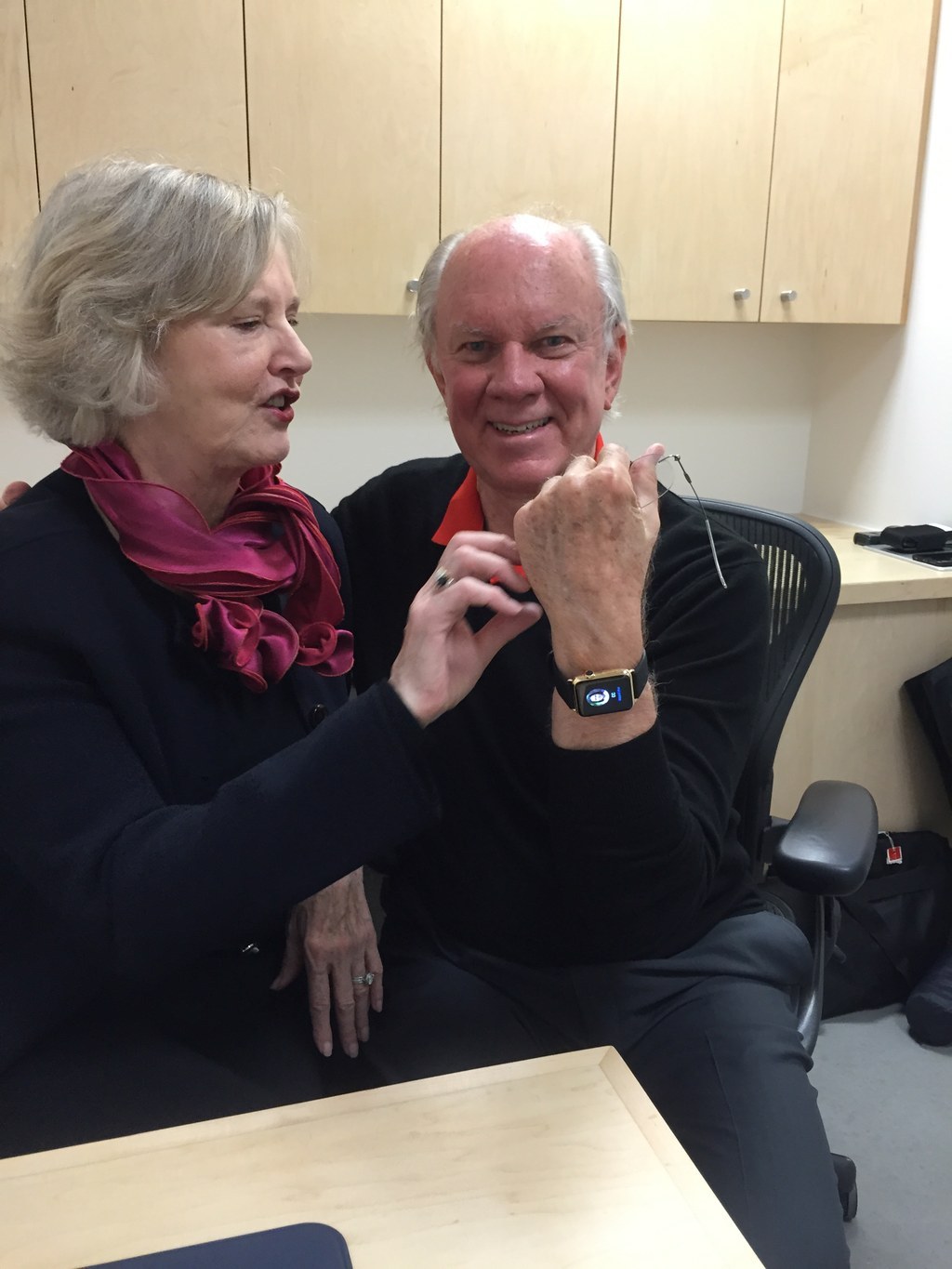 It's Carol who is likely to score the gold model as an anniversary gift.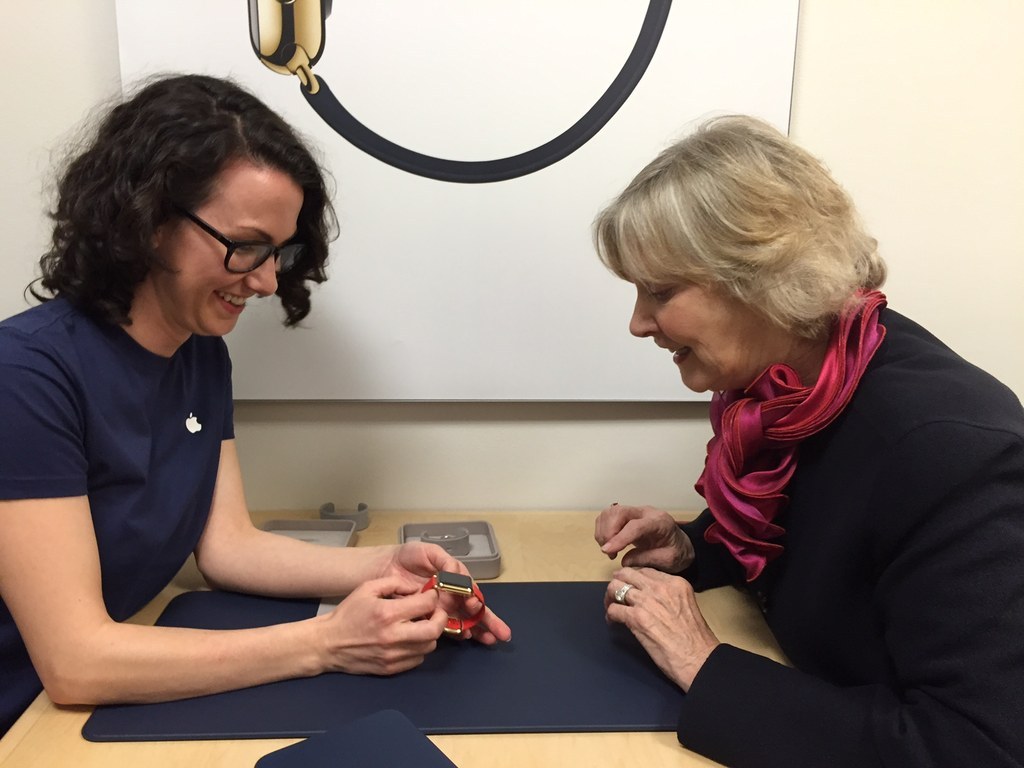 She seemed pretty impressed with the experience in Apple's (quite bare) private fitting room.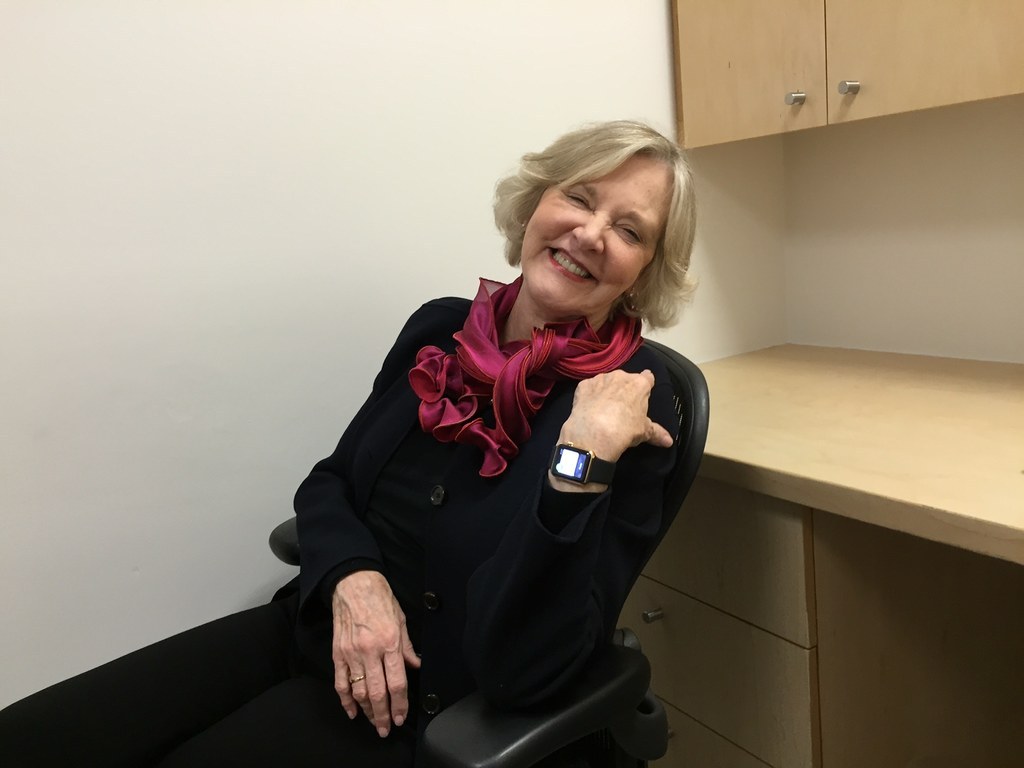 Despite the private room and dedicated staffer, the Webers, who said they own Apple stock and are huge fans of the company, told BuzzFeed News that the experience felt "less elitist" than other luxury goods stores.
Carol said customers who buy the gold Edition model have access to a dedicated support service via email and phone; she received a business card with their contact information.
But of course, the real high rollers — like Pharrell — got to skip the line altogether:
Drake got one already, and he certainly hasn't been married for 50 years.
And Katy Perry, who is not a professor, got one too.