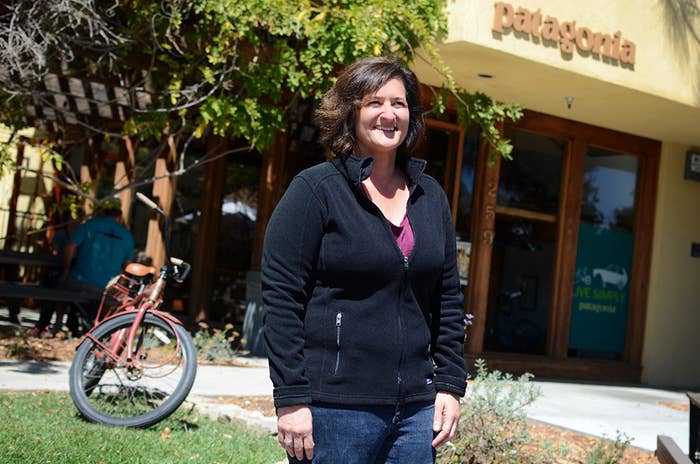 Patagonia is the kind of retailer that holds an "Anti-Black Friday" event and urges customers to think twice before buying its $139 fleeces and $99 backpacks. It's happy to share new materials it helped develop with rivals, and for the last three decades it has given 1% of its sales, or $61 million, to environmental causes.
In short, money isn't the motivating factor underlying business decisions at Patagonia. Yvon Chouinard, whose family founded and still owns the private company, has said publicly he holds "a fairly skeptical view of the business world." The paradox, of course, is that the company's socially and environmentally conscious practices have proven to be a big business. Patagonia posted annual sales of more than $600 million last year, and has tripled profits and doubled operations since 2008.
Despite Chouinard's skepticism, Patagonia still appointed Rose Marcario as its new CEO in February, an unusual choice and not just because she's one of the few women to lead a retail company. Marcario's CV is filled with roles that might raise suspicion among a business world doubter like Chouinard — she's worked in private equity, leading mergers, acquisitions and private placements at the now-defunct Capital Advisors in Los Angeles, and as chief financial officer of General Magic, a spin-off of Apple Computers.
Marcario joined Patagonia as its CFO in 2008 after realizing she "wanted to find a company that was more aligned with my value system," she told BuzzFeed from the company's headquarters in Ventura, California. In an extensive interview, Marcario spoke about how her view of business and how its role in the world has evolved over the course of her career, the value in being a B Corp — or "benefit" corporation — and how today's twentysomethings might change the way the world consumes. Below is an edited version of the discussion.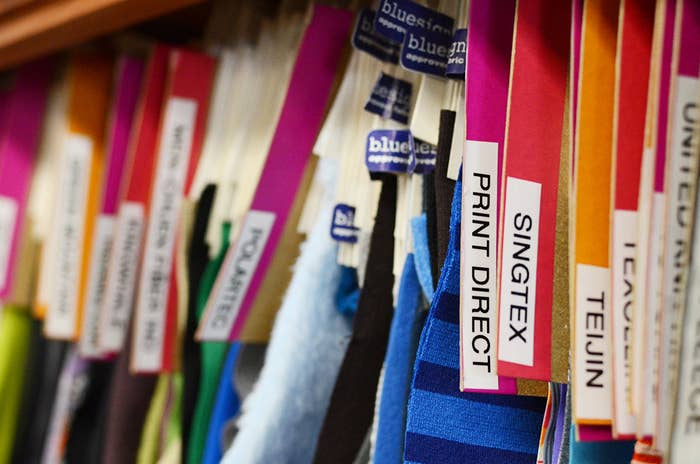 What compelled you to leave the world of private equity and public companies?
RM: It was an accumulation of experiences ... when I went into business I felt like I had to conform to all the models that existed, which included, in most cases, putting profit and earnings per share above pretty much everything else. When you're looking at those metrics, you're missing the boat on the metrics around the environment, what we're doing to the planet, how we affect people, how employees are affected, how communities are affected. I just had an experience of realizing that was not a healthy way to proceed and I wanted to find a company that was more aligned with my value system, and Patagonia was that company.
What does being a B Corp symbolize for Patagonia?
RM: We were sort of the original B Corp before B Corp actually got formed. When the legislation was adopted here in California, Yvon was the first guy standing in line to become a benefit corporation. It helps us in a lot of different ways. It recognizes this idea about there being multiple stakeholders when you're a business — your employees, your community, your suppliers, the environment, and also your financial stakeholders. It creates a community where there's an acknowledgment that those things are important in business. I hope we see in the next few years a public benefit corporation.
Is a public B Corp possible given the need to answer to shareholders?
RM: It would be very hard for a corporation that's currently public to do that. But I think a new public corporation could do that as long as they made it clear to their investors that this was all part of their mission and values and you heard it in their disclosures.
It's really important we create that kind of language in business instead of this concept of, "We only report on profits; we only report on financial metrics and we turn a blind eye to what business is doing to the environment, or what business is doing to the workforce, or what business is doing to communities." I just don't think that model is going to ultimately allow us to survive in the long-term.
A lot of that change will happen at the consumer level. The younger consumer, to me, is much more aware of what's going on in the marketplace; they're much more able to call bullshit on brands that aren't walking their talk. And they're just smarter about it. And I hope that they vote. It's really important to get out and vote for candidates who realize we're in a climate crisis right now.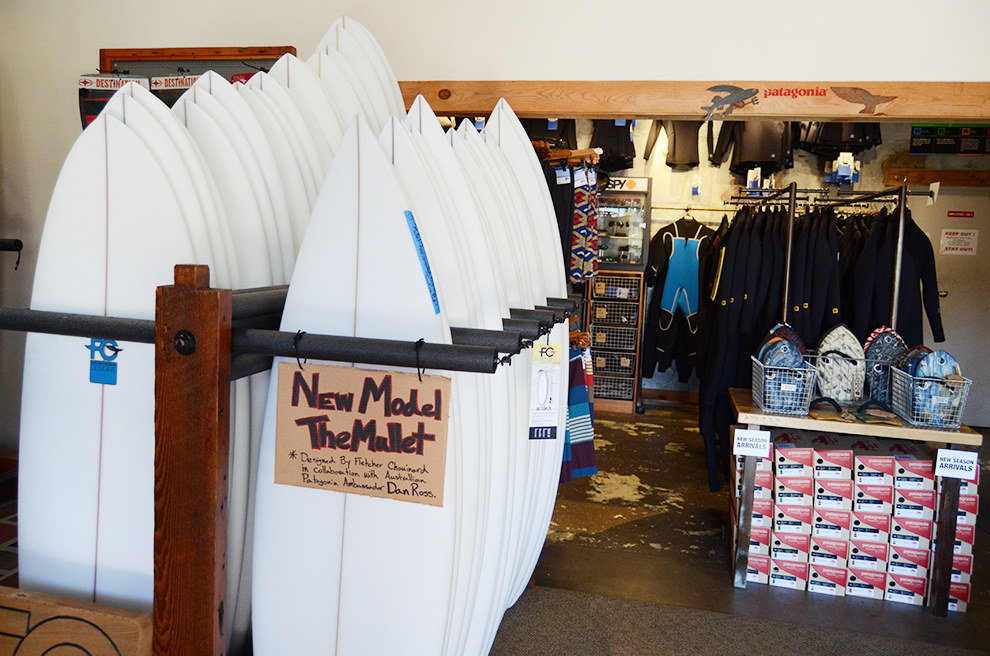 How can a brand like Patagonia influence something like climate change?
RM: One of the big ways we have influenced that is 1% for the Planet [ed.: a global network of companies that pledge 1% of their sales to support environmental groups], which crossed a really important threshold this year of $100 million in giving. That was giving to grassroots environmental organizations that are fighting the fight on the ground. I really believe that is where the most important part of the fight is happening. That work and that commitment to that level of environmental activism over time has gotten very tangible results as far as saving watersheds, conserving grasslands, conserving peatlands, conserving surf breaks.
The other way we contribute to that is in our supply chain and by creating materials and products jointly with innovation partners or suppliers that are better for the environment.
How do companies that are public and have to answer to shareholders emulate some of Patagonia's values, especially as consumers start to care more and become more conscious of what they're buying?
RM: That's a question every company has to ask internally. I think their customers though will ultimately push them to do more of the right thing and reward those companies that really embrace and understand that what's important long-term is that we have a world we can live in, that we can preserve the wild places that we have.
Most public companies unfortunately aren't rewarded right now, the way public markets work, for thinking that way. So, there's a fair amount of greenwashing. There's some sincere effort but it's hard to know.
Would Patagonia ever go public?
RM: We've been around for 40 years and we haven't needed to go public, and I don't think we have any kind of pressing need to go public at all. One of the things that's really great about the whole B Corp structure is it gave us a framework to institutionalize our values into our charter, so it definitely helps with succession in the event there would be one.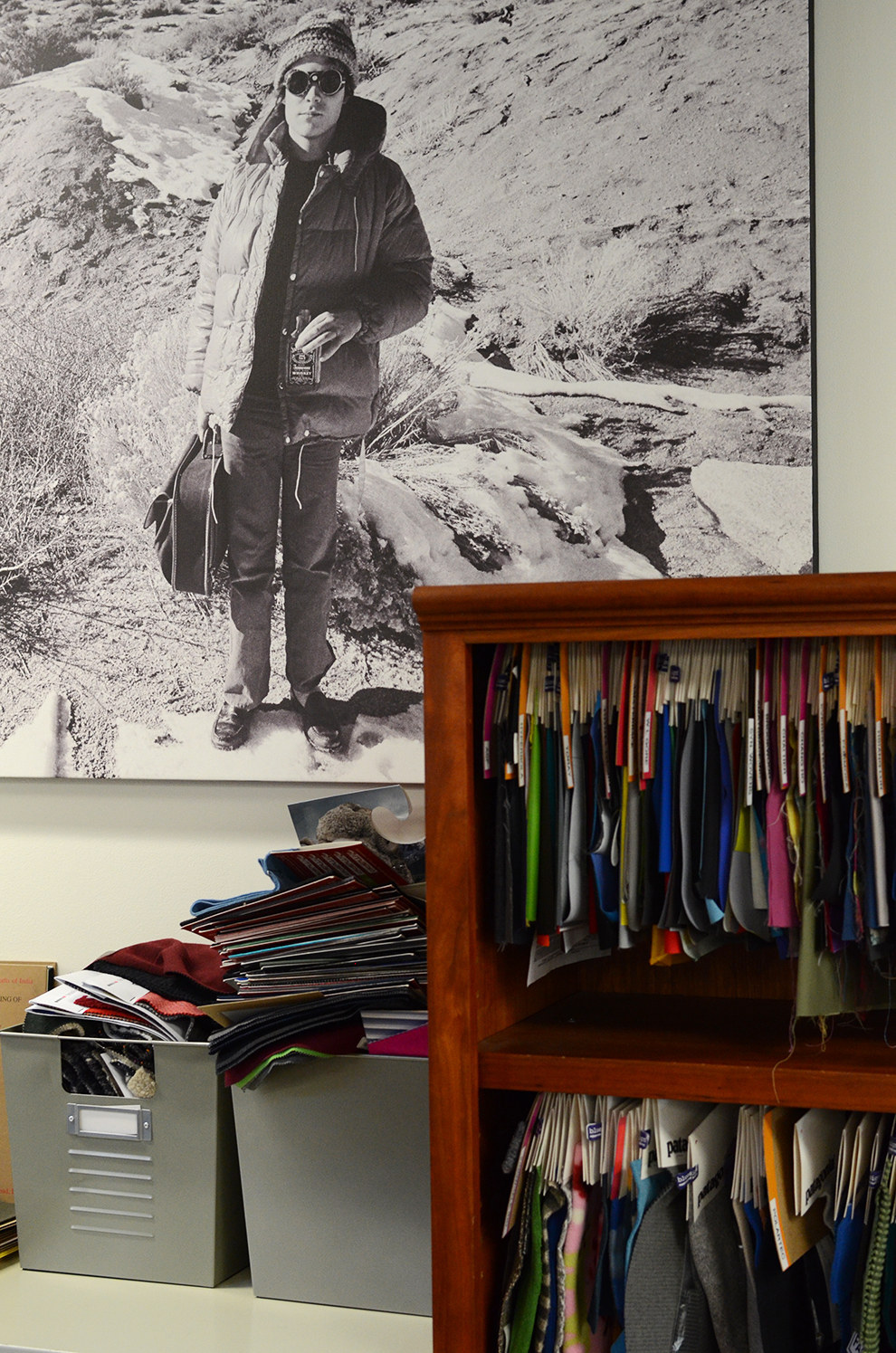 The North Face and Patagonia started from the same place, with founders who were friends, but they're radically different brands. What makes them so different? Do you think it's the fact that North Face is owned by VF Corp., and that's a public company with different targets?
RM: There's definitely a difference between a public conglomerate of brands versus a private brand that gets to operate in the best interests of the individual brand. I also think we don't have the same mission in terms of growing the topline sales at the level they are. That's not part of our mission, our mission is more around sustainable growth, serving our customers, making product that will last that's durable, that's multifunctional. We're not about fast fashion or broad distribution.
Where do you think consumption is actually going? There's a lot of talk about how young people are drawn toward higher-quality items, but that runs parallel to the growth of Forever 21 and H&M.
RM: This generation [is] more advanced in terms of looking at the holistic picture of business and of consumption and it's obvious that we're consuming at too high of a rate, and that isn't good for the long-term. I hope the fast-fashion model or the need to consume at the rates we're consuming now begins to have a quantum shift. I do think young people are asking for that shift. They're asking more of their employers, they're asking more of the companies they do business with, they're calling bullshit a lot more. It's really healthy I think. They're demanding more transparency. That, to me, is so healthy. It's right where we need to be in order to make a shift.
Is Patagonia investing in a lot of different companies for new materials like Yulex? Why not just make these exclusively for Patagonia?
RM: We've invested a lot in development partnerships — that's how we make new stuff for the supply chain. It's very hard work to take technology that's nascent basically to a place where it's in a commercial product in a brand like ours.
We're not a giant public entity. It's much better if we help influence the giant public entities. If we can influence them to adopt certain materials or technology or at least let customers know there's an alternative and maybe they can help influence them, I think that's the best-case scenario for us.
Are you conscious of being a woman in the workforce, especially in leadership positions?
RM: Every company I've been in has been more male dominated, except for General Magic. I think it's influenced me a lot because I didn't really have a role model that looked like me or was like me.
If I really look back at my history, the fact is I wish I would have trusted my intuition more. Usually my compass is pretty right. But it's hard to trust your compass when you've got this whole world, or this whole organization around you, that's telling you something different, right? You've got to be comfortable enough to disrupt the status quo and have your own vision about what you want for your life and really pursue it. Since I started doing that, it's worked out really well.
At the end of the day what I've learned to do is trust my own instincts and my gut and make what I think are the best decisions long-term.
How involved is the Chouinard family in the business?
RM: Yvon's still here. He's doing a lot of fishing these days but he still comes in and still looks at product, especially for our fishing line. Both his kids work in the company, which is great. Fletcher runs the surf division and makes surfboards and his daughter Claire is a designer in our design department. It's nice to have that kind of continuity around.
That's not always the case looking at other retail company founders.
RM: I think the thing is that Yvon never cashed out. He always just kept the company focused on being the company and not anything else. He didn't cash out his brand and that's huge. It shows a lot of long-term thinking and foresight in my mind.
What do you hope to accomplish as CEO in the next few years?
RM: I think it's about deepening our already authentic brand. If we can start to help change people's relationship to consumption and raise the level of conversation around the idea of a benefit corporation, the ideas around innovating product in ways that will help the environment long-term, I think that would be a great agenda.