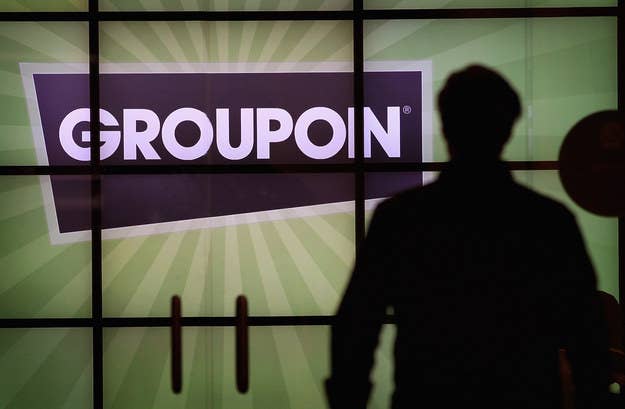 Deals website Groupon said today that it will cut 1,100 jobs, or 9% of the workforce it reported at the end of last year. In a blog post explaining the cuts, the company's chief operating officer wrote that the decision was a tough one to make, "especially when we believe we're stronger than ever."
The company is "doing all we can to make these transitions as easy as possible, but it's not easy to lose some great members of the Groupon family," COO Rich Williams wrote. "Yet just as our business has evolved from a largely hand-managed daily deal site to a true ecommerce technology platform, our operational model has to evolve."
He continued: "Evolution is hard, but it's a necessary part of our journey. It's also part of our DNA as a company and is one of the things that will help us realize our vision of creating the daily habit in local commerce."
It's tough to believe that Groupon is indeed stronger than ever.
The company's star has fallen significantly in the past five years, as it sought to rebrand itself as an e-commerce platform amid the decline of the daily-deal email craze and growing competition. Groupon has posted a loss almost every quarter since it went public in late 2011. Its shares closed at $4.17 yesterday; they closed at $26.11 in Groupon's first day of trading after going public.
The cuts will focus on international positions and in customer service, as the company shutters its operations in markets including Morocco, Puerto Rico, Thailand, and Uruguay. Groupon said in its annual report that it had 11,843 employees as of Dec. 31, 2014.
The cuts will be "substantially complete" by September 2016, according to a regulatory filing. Savings after 2015 "are expected to be primarily reinvested in the business," the company said.