Gap Is Closing A Quarter Of Its Stores And Cutting Jobs
The reckoning within retail is far from over.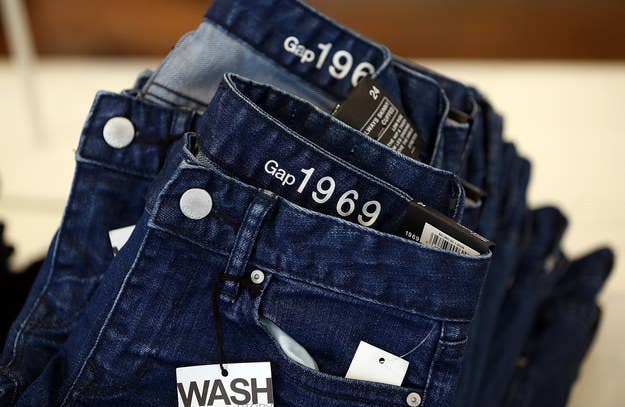 The great reckoning in the retail world is, apparently, far from over.
Gap, the biggest U.S. operator of specialty clothing stores, said today that it will close 140 North American locations this year while cutting about 250 jobs, mostly at its headquarters. It plans to close 175 stores in the region during the next few years, along with "a limited number" of stores in Europe, the company said in a statement.
Significantly, the company said it will not be closing any outlet locations. After the closures — which represent 26% of all the regular Gap locations in North America — the company will have 500 full-price Gap stores and 300 Gap outlets. Gap anticipates saving $25 million a year from the moves starting in 2016, but will take a hit in the short term.
"Customers are rapidly changing how they shop today, and these moves will help get Gap back to where we know it deserves to be in the eyes of consumers," Gap CEO Art Peck said in a statement. The statement doesn't impact Banana Republic, Old Navy, or Athleta.
America's clothing retailers, broadly, have been expanding outlets and shuttering full-price locations in the face of growing competition from discounters like T.J.Maxx and Nordstrom Rack and fast-fashion chains like H&M and Forever 21.
The industrywide price-cutting, along with declining mall traffic, has hit teen retailers particularly hard, leading to the demise of chains like Delia's, Deb, and Wet Seal in the past year.
Gap's move comes shortly after J.Crew's announcement last week that it would eliminate 175 jobs after seeing dismal sales in women's merchandise.
Gap had 963 namesake stores in North America as of May 2. It also has 1,010 Old Navy stores and 612 Banana Republic locations in the region.