Gap CEO Exits, Unable To "Make A Personal Commitment" To Company
Gap has had a decent past two-and-a-half years. The retirement of Glenn Murphy, 52, comes as a surprise.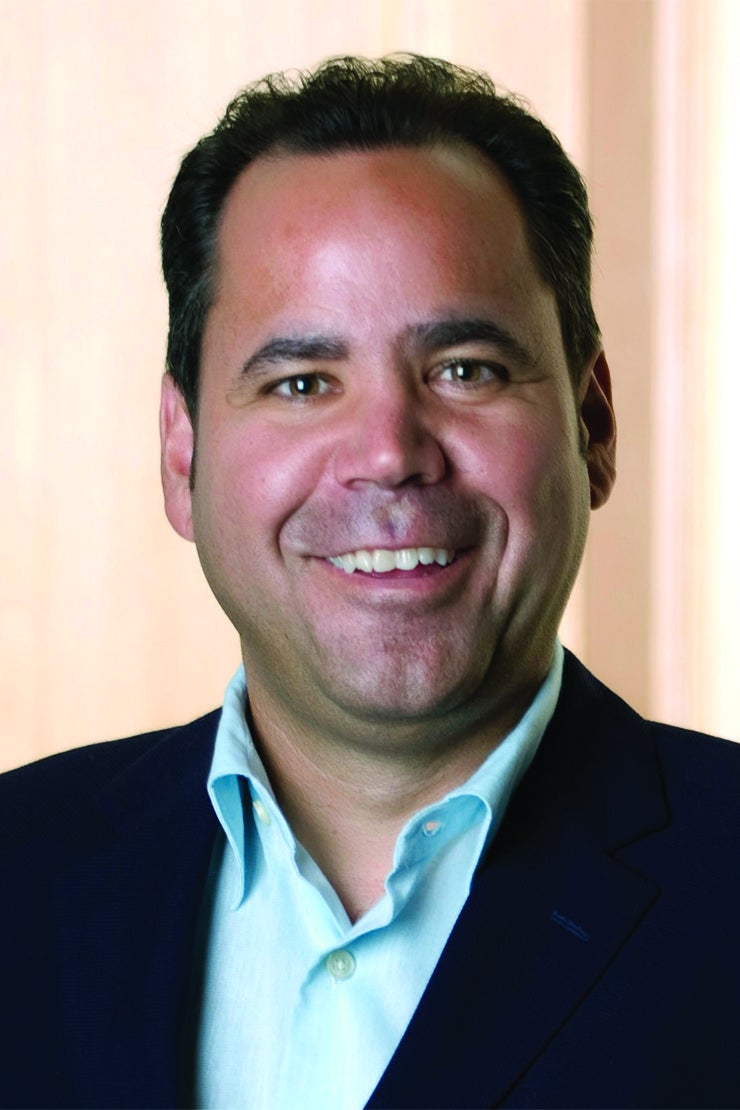 Glenn Murphy, Gap's retiring CEO on the left, and incoming CEO Art Peck on the right.
Gap dropped a bombshell today when it said its chief executive officer of seven years will be retiring for personal reasons.
Glenn Murphy will be replaced by Art Peck, Gap's head of its growth, innovation and digital, on Feb. 1, which is the start of a new financial year for retailers. Murphy, 52, said multiple times on a conference call today that this was a "good day" for the company and noted that the board of directors tried to get him to stay. Peck, 59, who joined the company in 2005, has been leading the company's digital strategy and the direction of its most nascent brands: Athleta, Intermix and Piperlime. (Gap also owns Banana Republic and Old Navy.)
"Glenn indicated to the board earlier this year that he may not be in a position to make another long-term commitment to Gap Inc.," Edie Kissko, a company spokeswoman, told BuzzFeed News. "In those early exploratory conversations, the members of the board strongly encouraged Glenn to stay with the company but ultimately accepted his decision when he informed them of his final decision last week in New York." Gap did not immediately make Murphy or Peck available to BuzzFeed News.
The company said Murphy would "retire" from his role, but his career does not appear to be over. "I'm young," he told the Wall Street Journal, "and I will probably work somewhere again."
Murphy's departure from Gap, the biggest U.S. specialty retailer, is a big deal and will guide the future of a company with roughly 140,000 employees. Murphy, who previously led Canadian retail pharmacy chain Shoppers Drug Mart, replaced former Disney executive Paul Pressler, who had a dismal tenure at Gap. (It wasn't easy to follow J. Crew chief Mickey Drexler, who can claim credit for Gap's success in the 90s before financial struggles hit in 2002.)
In Murphy's initial years at the company, he cut costs and pushed international expansion while neglecting Gap's fashion side, leading to falling sales, according to The New York Times.
But Gap has largely been a comeback story, if not a rosy one, for the past two-and-a-half years. Its merchandise, while it still needs work, was good enough to merit a Businessweek cover story on creative director Rebekka Bay this spring, its marketing got smarter and its acquisition of fitness brand Athleta is looking like a better move every quarter. Murphy reoriented Gap into a more global organization, and its stock has more than doubled since the end of 2011.
Murphy said on a conference call today that he's "not able to make a personal commitment to execute this next round of planning" for Gap's future, but noted that on the bright side, it's "been the better part of 20 years" since Gap has had a seamless CEO transition. (He was alluding, of course, to the uncomfortable exits of Drexler and Pressler.)
"The board would like me to stay and I'm flattered by it, and appreciate it," Murphy said. Peck, however, is "a future CEO who knows our culture, knows the people, knows how to push us to get the most out of this business."
Peck's background leading the company's digital efforts shows how seriously Gap is taking the rise of e-commerce.
"What we are doing today is engaging customers who are changing their behavior, and this is what the future of this industry is all about," Peck said. He added he believes "steadfastly" in both stores and digital.
Gap's stock fell more than 8% after the news. The decline may also have been tied to the company's September same-store sales, which were flat. This was the fifth month of declines for Gap's namesake brand.
Contact Sapna Maheshwari at sapna.m@buzzfeed.com