Gap's Partnerships With Music Festivals Like Bonnaroo Scoring With Millennials
The $6 billion flagship Gap brand is reconnecting with a new generation of customers, namely millennials, by joining them at music festivals from Bonnaroo to Lollapalooza.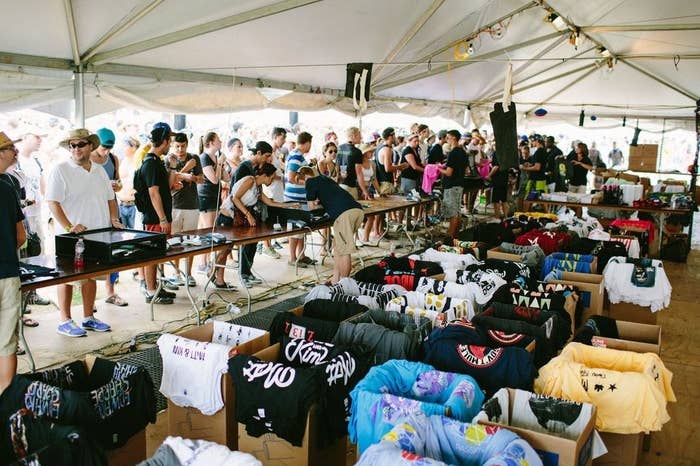 A few years ago, after Gap's customer base aged out of its core demographic, marketing executives at the company were grasping for a way to connect with the millennial generation. Gap, which started in 1969 and made a name for itself by being in sync with youth culture, needed a way back into the conversation.
When the idea of partnering with music festivals first came up, Seth Farbman, Gap's global chief marketing officer, was skeptical.
"My first reaction was, 'Well, how do we do this much bigger?'" Farbman said in a telephone interview. "We all sensed there was a huge opportunity, but then there was this overwhelming thought of, 'Hey, festivals are physical things, things need to be built, ideas need to be generated, T-shirts need to be designed and made.' So it became a multi-year kind of strategy and idea."
The first foray was at the Bonnaroo Musica and Arts Festival last June in Manchester, Tenn. Gap sold the festival's official T-shirt and partnered with websites including HelloGiggles and P.S. I Made This to create a free outpost with karaoke, a juice bar, and surprise performances by artists such as Dale Earnhardt Jr. Jr.
It worked — more than 3,000 people went to Gap's Bonnaroo event, posting about it to Twitter, Instagram, Facebook, and Tumblr. Later in the summer, the $6 billion brand partnered with Lollapalooza and Wanderlust Festival, ultimately selling 30,000 tees and generating more than 10 million social media impressions.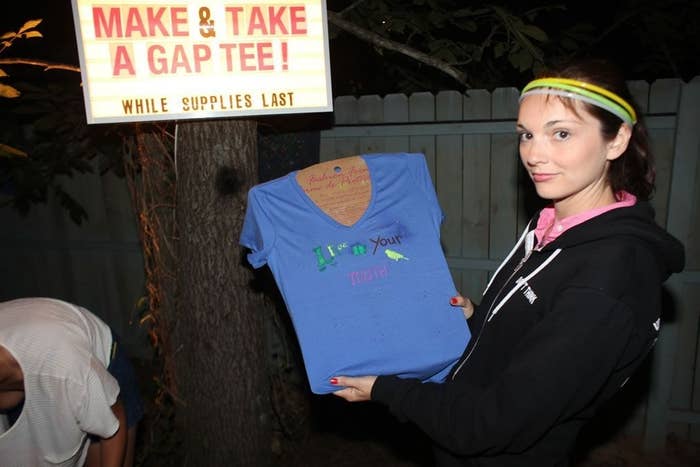 "Festivals have always been a way that the incoming generation gathers and expresses themselves and music has always been a language that people share no matter where they come from," Farbman said. "Everybody knows Gap but they hadn't really been participating in the brand, and we hadn't been participating in their lives. It became a natural place to group."
So successful were the initial festival exhibitions that Gap gave the partnerships top priority status among its marketing efforts. The company doubled down by selling the official shirts for South by Southwest, Stagecoach, Sasquatch, Bonnaroo, Firefly and Lollapalooza this year — beating other retailers to the space — and offering activities such as customizable T-shirt printing or photo booths at certain festivals. It also extended the idea internationally, with events in Korea and the Philippines.
When Gap hosts interactive stations at the festivals, they're intentionally free and don't require visitors to offer up email addresses or other personal information to participate. They're also tailored to the type of festival. So for Sasquatch, a four-day May event in scenic Washington state, the company created "Camp Gap," featuring DIY cutoff shorts stations, face painting, and a penny press machine.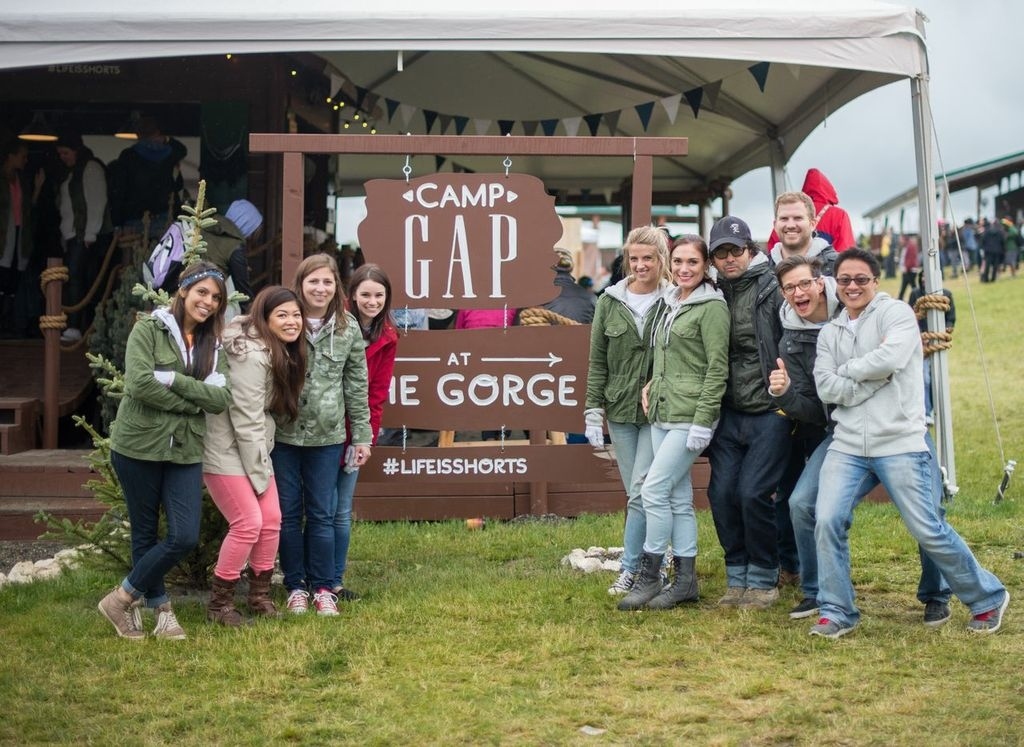 Gap's partnerships come at a time when all retailers are searching for ways to reach the coveted millennial demographic and get customers to engage with their brands on social media.
By establishing a presence at music festivals — such as at SXSW, where Gap, Tumblr and Filter magazine hosted a showcase featuring Macklemore & Ryan Lewis, Ra Ra Riot, and other bands earlier this year — the brand is cultivating what it calls "lo-fi" user-generated content online, which is increasingly key alongside the "hi-fi" world of celebrity photo shoots and classic Gap television ads. Gap, which has run contests on Pinterest and Twitter for VIP tickets to festivals and held in-store events with local bands and bloggers in the days leading up to them, has seen "a dramatic increase in engagement" as measured by retweets, likes, and shares, Farbman said.
"We went from well in the back of the pack of our peers to really leading, and we've seen a dramatic increase in the number of millennials that are talking about Gap online, so that says the content has a lasting effect and it has increased our sentiment along the way," he said.
While it's difficult to measure the impact of positive sentiment and social engagement on sales, Gap's increased spending on marketing last year — including the successful launch of its digital destination Styld.by — does seem to be helping the business. Globally, the Gap brand has posted five straight quarters of growth in comparable store sales — which includes locations open at least a year as well as online purchases — and experienced an 8% increase in May, maintaining momentum that started early in 2012. Overall, Gap Inc., which also owns Banana Republic, Old Navy, Piperlime, Athleta and Intermix, posted sales of $15.7 billion for the year ended Feb. 2.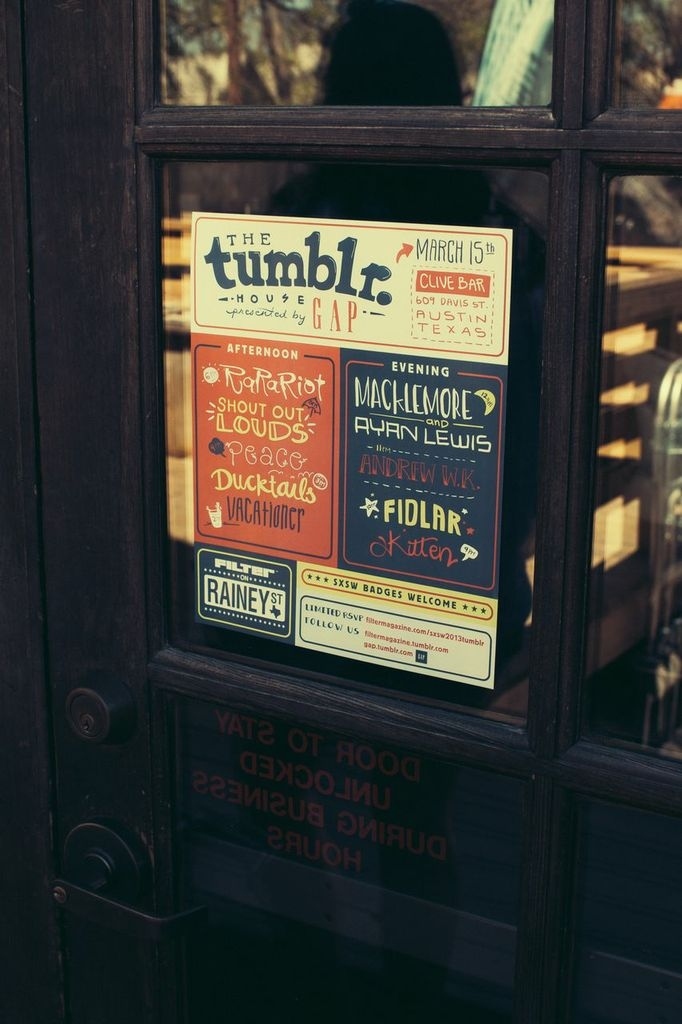 "The styld.by thing is a great idea, and with the festivals, it just lends some authenticity to the brand you don't get through traditional advertising," said Jennifer Davis, an analyst at Lazard Capital Markets with a "buy" rating on Gap. "I think they're attracting new customers, and as long as the merchandise is right, then we think it's getting better and better."
With an onslaught of messages and fragmented choices, Farbman said it would be huge if Gap can ultimately be known as a mainstay of the summer festival season.
"I've got the very simple philosophy there is what I call 'shiny object syndrome' that affects most companies and especially marketing organizations where you're always looking to do the next new thing and you forget you can take something that you did well, repeat it, do it better … and what you do is end up creating a property," he said.