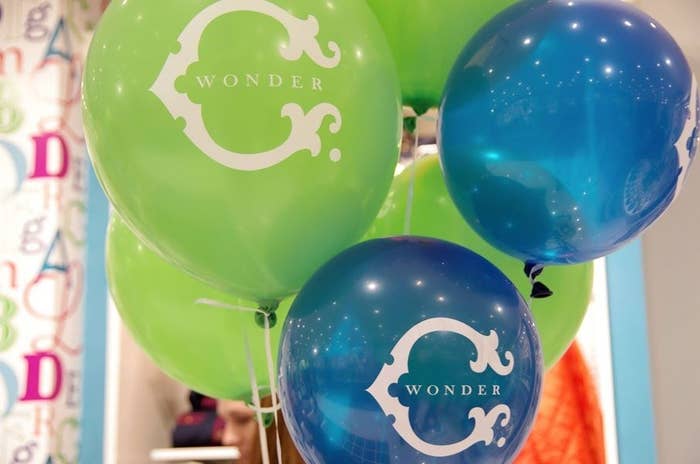 C. Wonder, the chain created by Tory Burch's ex-husband Christopher in 2011, has plans to shutter most of its stores and transition into a wholesale brand, BuzzFeed News has learned.
The retailer will close up to 20 of its 32 locations by Jan. 1, depending on how lease negotiations unfold, two people familiar with the matter told BuzzFeed News on the condition of anonymity. C. Wonder, which bears a close likeness to Tory Burch's luxury brand, though is less expensive, has trimmed its corporate staff to around 75 people from near 120 in the past year, one person estimated. At least three top executives have left since the end of September. Store leaders were warned about the impending closures about a month ago, two people said.
It's a dismal turn for a retail brand whose conception seemed to be as much about a man's ego as it was about building something new.
J. Christopher Burch, a venture capitalist, opened the first C. Wonder in 2011, drawing a flurry of press centered around how similar his brand looked to Tory Burch's label. (The couple divorced in 2006.) "It's unclear whether this is an amicable homage or a hostile takeover," The New York Times observed at the time, adding: "The Burch marriage may have ended, but the former spouses share an aesthetic and apparent corporate strategy of selling emblems of the upper class to the masses."
According to New York magazine, Tory Burch viewed C. Wonder's design and layout as "a deliberate attempt by her ex-husband to confuse the consumer into thinking the two brands are associated, à la Kate and Jack Spade."
C. Wonder's founding was made extra intriguing by Chris Burch's seat on Tory Burch LLC's board at the time, and his investment in the company, which he cofounded with the designer while they were married. Chris Burch, for his part, has dismissed comparisons between the color-popping, high-end C. Wonder and Tory Burch, saying his aesthetic "has always been classic and preppy." (Daniela Maron, a spokeswoman for C. Wonder, declined to comment for this story.)
Chris Burch and Tory Burch.
But it was Chris's competitiveness with Tory to get his brand going, especially amid an ugly lawsuit between the two, that rushed C. Wonder into a number of ill-advised leases, one of the people familiar with the matter said. They described the effort as "revenge retail."
In the King of Prussia Mall in Pennsylvania, for example, the C. Wonder is in the Rite Aid wing, rather than say, next to Nordstrom or J. Crew. The company's expensive, new Flatiron location in Manhattan took a couple of years to open — internally, it's believed that Chris chose that location because a hair salon favored by Tory Burch is located upstairs, forcing her to pass it every time she got her hair done.
Part of Chris's haste in building out C. Wonder stores was the lawsuit with Tory, which was settled in early 2013. Apparently, some bitterness lingered — at a conference the following week, Business Insider reported him as saying: "I've been getting so much good press. I mean, everybody loves me...who wouldn't like a 60-year-old guy? They're going to love me a lot more than a beautiful 32- or 42-year-old woman." Under his breath, he added, "Well, actually, Tory's 39."
Chris, whose firm has also invested in Voss water and BaubleBar, has distanced himself from the brand in the past year, focusing on other investments instead. He's been working on a new line with Ellen Degeneres called E.D. and spending a lot of time in Indonesia, two sources say, where he and a friend acquired a resort called Nihiwatu on the island of Sumba.
A revolving door of design talent and Chris's fading involvement has led to a somewhat baffling assortment of merchandise at the company. (Chris does have "a merchant's eye" and understanding of how to sell things, one source says.) A quick perusal of C. Wonder's website unearths: a $278 checkered wool cape, a $48 "Tea for One" set, a $68 "Melange Alpaca Blend" blanket. It also sells $148 "novelty smoking slippers" and $98 "driving mocs," which come furnished with the brand's "shiny golden-toned double-C hardware." Tory Burch is best known for her $225 Reva Ballet Flats, which feature an iconic metallic double-T on the toe.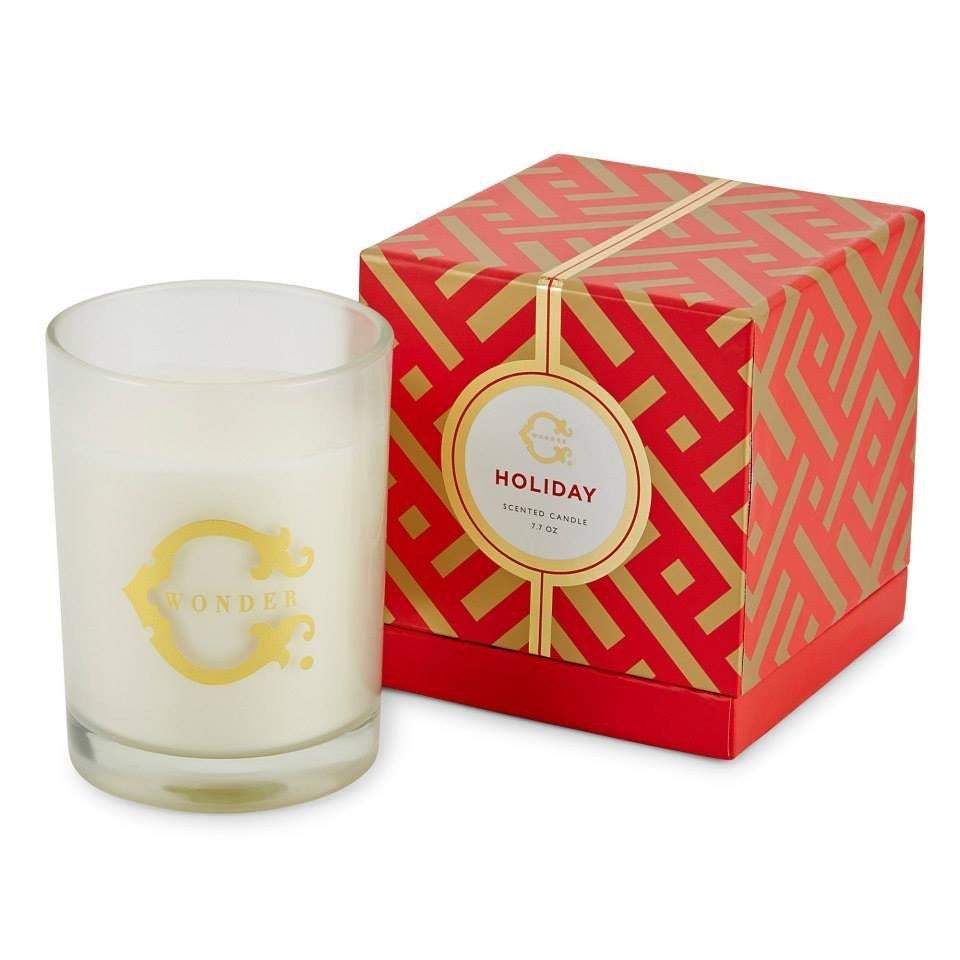 Candle sets from C. Wonder (left) and Tory Burch on the right.
Despite the problems, and even though one source notes C. Wonder makes less than $75 million in annual sales, it's still getting positive press. Just yesterday, Business Insider wrote about C. Wonder's success after Morgan Stanley named it "one of the top accessories companies" in the company of Michael Kors, Coach and Vera Bradley.
The company is working out its wholesale plans, which it hopes will drum up more brand recognition, two people familiar with the situation say. It may be a hurdle to get certain high-end department stores to buy the brand's goods, given their existing relationships with Tory Burch, however.
Tory Burch LLC, for its part, is thriving. According to a Wall Street Journal report, the company made more than $1 billion in sales last year. There's much speculation it will aim to go public, especially after Tory Burch hired a top Ralph Lauren executive as co-CEO in the second half of this year.
- Contact the reporter of this story at sapna.m@buzzfeed.com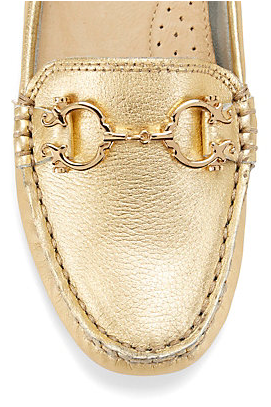 C. Wonder shoes on the left, Tory on the right.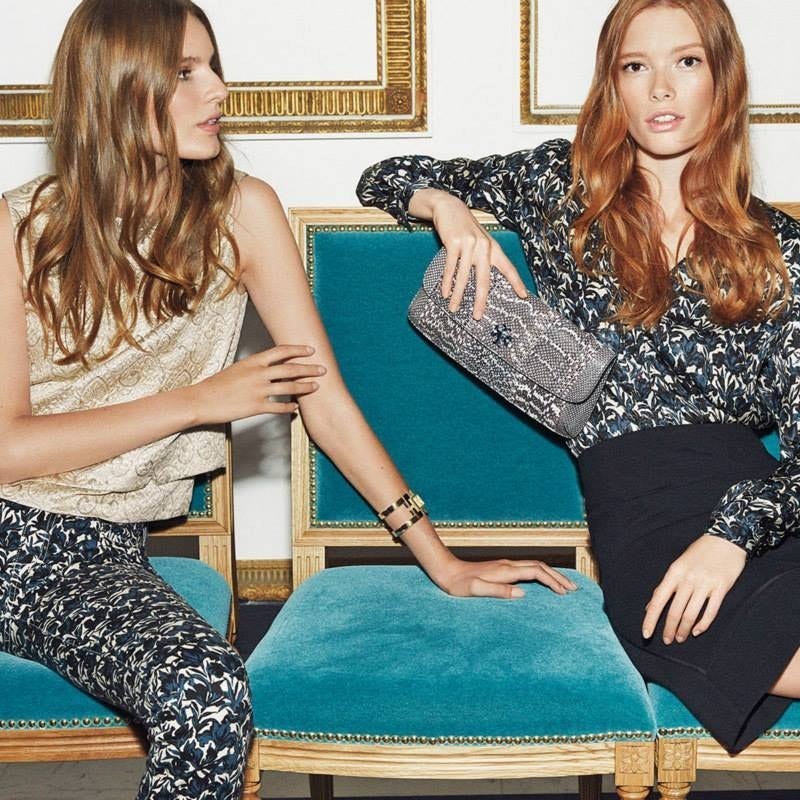 Tory Burch's brand (left) and C. Wonder have similar aesthetics.