Deal Gives Hedge Fund Control Of American Apparel
The retailer's board will mostly be replaced as Standard General lends up to $25 million to the company. There's a still a chance Charney could return as CEO.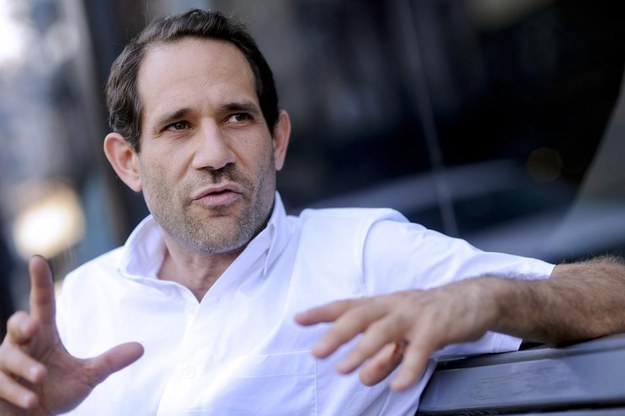 Thanks to a deal with hedge fund Standard General, American Apparel's Dov Charney has managed to replace most of the board that fired him last month for alleged misconduct, according to a statement released Wednesday.
A dramatic back-and-forth between American Apparel's board, stockholders, and debt investors has ensued since Charney's surprise ouster in mid-June. The board, primarily led by new co-chairman Allan Mayer, a well-known Hollywood spin master, has said it wants what's best for investors, claiming that Charney is unfit to run the company for a variety of reasons.
Charney, who believes his termination was baseless, responded by seeking to amass a majority of shares with the intent of replacing the board and getting reinstated. While he hit 43% with the help of Standard General — which essentially took voting control of the shares — he was thwarted from reaching 51% after the board adopted a so-called poison pill. That mechanism would have diluted all shareholders if Charney were to continue buying stock. The board also hired an outside consulting firm to intensify its investigation of Charney, hoping to find evidence that would bar him from ever serving as a CEO or a director again, sources familiar with the matter said.
The board's fight with Charney was complicated by hedge fund Lion Capital, a longtime supporter of the controversial CEO. Charney's termination, which is supposed to be effective July 19, triggered a default on a $10 million loan from Lion. The firm demanded repayment plus 20% interest. The board was trying to negotiate the payment while avoiding a cross-default on a separate credit line. Standard General, in a deal that was just announced after the closing bell Wednesday, will provide up to $25 million to American Apparel to pay Lion back and bolster the company's finances as it works to get itself on its feet.
The loan comes with strings, of course. The seven-person board will be entirely replaced with the exception of Mayer and his co-chairman, David Danziger. Standard General will select three new members, while another two will be mutually agreed upon. All but one of the new directors will be independent. For its part, Standard General has committed to maintaining American Apparel's manufacturing headquarters in Los Angeles.
A newly appointed, independent board committee will continue the investigation into Charney's alleged misconduct and determine whether he can return as CEO "or an officer or employee of American Apparel." Charney will serve as a "strategic consultant" until the investigation is complete.
Charney and Standard General are unable to acquire further shares in American Apparel through the company's annual meeting next year. Though Standard General controls a 44% stake in American Apparel, its vote on issues put to shareholders will be capped at 33% under the deal's terms. The remaining shares will be voted proportionately to the vote of the shareholders.
If Charney hadn't been able to ally himself with the hedge fund, the likelihood that he might return to the company would be much, much slimmer, perhaps even nonexistent. Should he return, however, it would be a stunning comeback given the complaints against him.
Since Charney's ouster, a video has emerged of him dancing naked with two women who may be current or former employees of American Apparel. His termination letter claims, among other allegations of misconduct, that: Charney sexually harassed employees and "refused to participate in mandatory sexual harassment training"; he gave "significant" severance packages to former employees to help conceal wrongdoing; and was "aware of, but took no steps to prevent an employee under (his) direct supervision and control from creating and maintaining false, defamatory and impersonating blog posts about former American Apparel employees." He also authorized salary increases and bonuses for employees to get them to sign releases aimed at protecting him from personal liability, and sought company reimbursement for "personal services such as legal consultation," according to the letter.
The executive has made headlines in the past for masturbating in front of a reporter for Jane magazine and calling his CFO a "complete loser" to the Wall Street Journal. (The CFO resigned shortly thereafter.) Still, his board, which he handpicked, had never acted against him until now.
Charney told the Financial Times that he is the "best man" for the CEO job in his only on-the-record interview addressing the termination.
"It's sad to me that the board are invoking sexual shame in a false way to advance their agenda," he told the newspaper. "Its almost like mocking someone's sexual orientation in order to advance themselves."