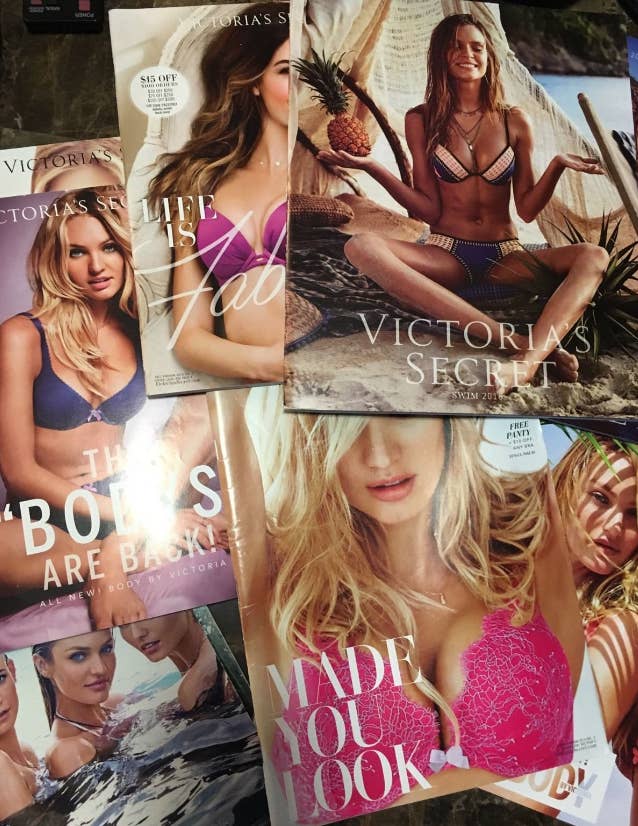 Victoria's Secret has decided to abandon its iconic catalog and move wholeheartedly into the digital age.
The brand confirmed it will get rid of the mailings Thursday after saying in April that it planned to focus less on "traditional catalogues and offers." Victoria's Secret spends $125 million to $150 million a year producing the catalog, L Brands finance chief Stuart Burgdoerfer said on an earnings call. At that level of spending, the company needs to see "a meaningful amount of sales" being driven in return, he said — and the company wasn't seeing it.
"One of the things that we try to do is we say, if we were starting this business today in current context 2016, would you start with one of your major ideas being a catalog, a paper-based catalog, sent through the mail as one of your key — if not your key — marketing activity for a global brand?" he said.
That mindset, and the results seen after testing the impact of going catalog-free, made the company "very comfortable with the change," Burgdoerfer said.
As a trial, Victoria's Secret eliminated the catalog in two "significant markets" for a year and didn't see any meaningful change in sales, Burgdoerfer said. The company also cut catalog activity by a nominal 40% in the fourth quarter and saw direct channel sales jump in the same period.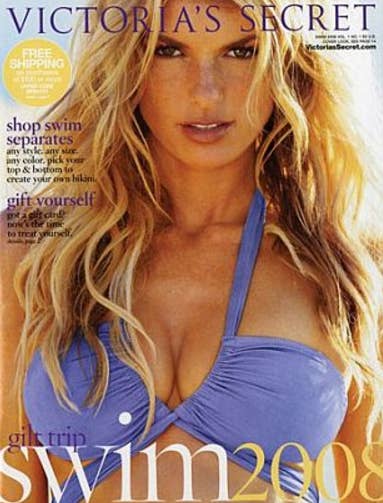 The catalog's demise is the end of an era for many who are familiar with the sight of Victoria's Secret Angels in their mailboxes, and for the company itself which made distributing hundreds of millions of catalogs a core part of its business for decades.
Once used by Americans to order lingerie by telephone — landline telephones, if you can believe it — the catalogs have been used as a major branding tool to build "emotional equity" with consumers, and as a traffic driver for its stores and website.
Many retailers find it tough to pull the plug on a catalog, Lee Peterson, EVP of brand strategy and design for WD Partners in Columbus, Ohio, told BuzzFeed News.
"They say, 'I've got a touchpoint, it's sitting on somebody's coffee table, they use it to browse then shop online or call me,'" he said. "I don't know if that's true anymore. With the proliferation of online in terms of mobile and desktop, the way we think now as consumers is a lot different from five or six years ago."
The catalog subscriptions page on the Victoria's Secret website now suggests that shoppers who want to "stay connected" should check its website regularly, follow the brand on Facebook, Twitter and Instagram and share their email address.
In other words, these alternatives are about as effective as a flood of catalogs, which Victoria's Secret has sent billions of over the years. There was a time when it shipped almost 400 million annually.
Fifteen years ago, the brand sent out 368 million catalogs in one year and attributed sales of $962 million to those and its two-year old website, which were grouped into the Victoria's Secret Direct division. As catalog sales transferred to the web, circulation didn't change much: as recently as 2012, Victoria's Secret said it mailed 325 million catalogs a year and spent $220 million on them, according to a job listing at the time.
There are still plenty of retailers using catalogs: J.Crew, West Elm, Restoration Hardware — J.C. Penney even recently brought its back after discontinuing it.
But catalogs are "going to matter less and less to the younger consumer," who are already showing less of an affinity for stores, Peterson said.
"My guess is five years from now, we won't even remember it," Peterson said of the Victoria's Secret catalog. "You'll have something in your box in your basement and say remember this, when we had paper?"