Bobbi Brown Is Convinced The Wage Gap Will Disappear In Her Lifetime
"Honestly, I don't ever worry about being equal. I know that I'm smarter."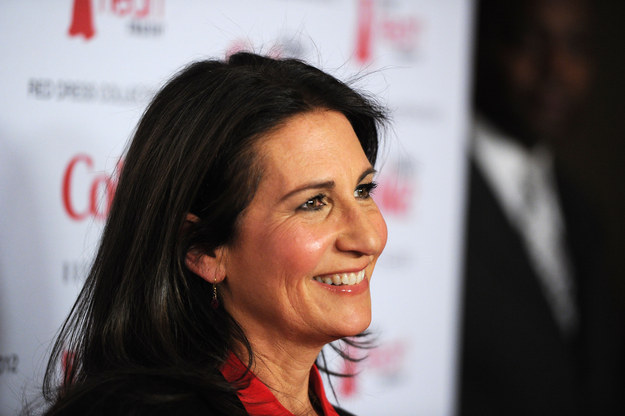 Bobbi Brown, the founder and chief creative officer of the eponymous makeup brand, says that the wage gap between men and women will "absolutely" close in her lifetime.
"It's absolutely going to happen, and it's going in the right direction," she said in a telephone interview with BuzzFeed Tuesday. "There's more women on the rise, more women leaders than ever before. Paris got the first female mayor ever, and there's just more and more things happening."
Brown's comments come on "Equal Pay Day," the date that symbolizes how far into the new year the average American woman would have to work to earn what the average American man did in 2013. The gap has shrunk to about 16 cents today from 36 cents in 1980, according to the Pew Research Center, which is the year Brown moved to New York to pursue a career in makeup.
The 56-year-old entrepreneur, who sold her brand to Estée Lauder in 1995, said she thinks the business world has changed dramatically for women since she founded Bobbi Brown Cosmetics in 1990.
"There was not as many women when I entered it, and there certainly wasn't a lot of information out there... now, there's not only a lot of information for young women, but a lot of role models," she said. "Anyone from Marissa Mayer to Tina Brown to Tory Burch — there are so many women that have started their own businesses and forged ahead in an industry that's very male-dominant."
"This is going to sound funny, but it's not just about women being equal — I think women are better," she said. "Honestly, I don't ever worry about being equal. I know that I'm smarter, I know more than most men, and I think it's relying on my gut and relying on my emotional IQ, which is really important. We were told women shouldn't have emotional IQ when I was starting in the industry, and I think being sensitive to people around me, that's helped things."
Brown, a mother of three, emphasized the importance of family, saying workplaces need to be better about incorporating women's children into their schedules, whether it's the first day of school or doctor appointments, she said.
She said, however, that she doesn't necessarily agree with the so-called "Princeton Mom" theory, that women should find a mate in college or immediately following that.
"You can't plan when you're going to find your soulmate, when you're going to find your husband — some people do at 15, for other people, it happens at 40," she said. "I found mine at 30 and I did not have a plan for when I was going to have a child and when I was going to start a business."
Brown, who said she "skimmed" Sheryl Sandberg's Lean In, stressed that women should pursue success, whether that's in the workforce or not.
"Every woman should be their best self and do what makes them happy and not be intimidated or afraid to speak up, but I also don't think that every woman has to be a CEO," she said. "Every woman has to live her best life and not be afraid, and not everyone has to lean in to have a happy life. So I think women who are stay-at-home moms and women that have their own businesses, who redesign their lifestyle and have more choices, I think that's as powerful as someone who aspires to be the CEO."
Bobbi Brown says the gender wage gap is well on its way to closing