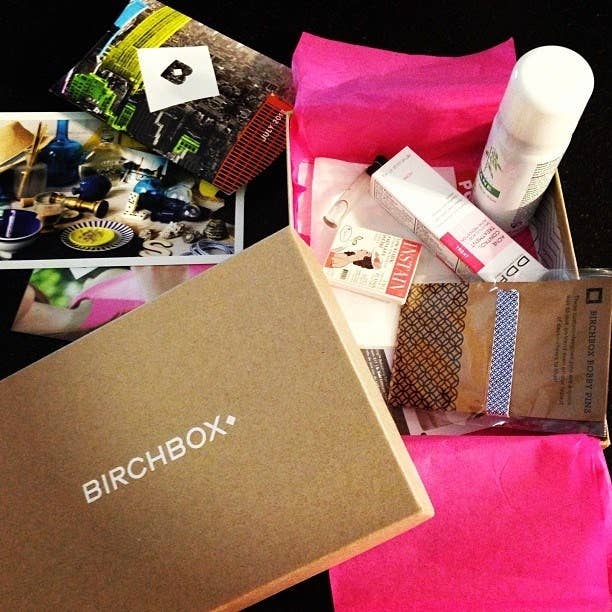 Birchbox, the company nearing half a million subscribers of its monthly beauty and grooming sample boxes, is also now generating one-fourth of its business from the web, underscoring the strength of its "discovery retail" model.
The company's online sales are set to triple in 2013 after quadrupling last year, helped by its increasingly personalized boxes, it said today. For example, Stila, after sending a sample eye shadow palette to 7% of Birchbox's subscribers saw 11.2% of that group go on to purchase a full-size version of the product, which the company says is more than 10 times the average success rate for the beauty industry. (Think: the samples you get at a department store, or Sephora.)
The statistics are helping Birchbox, which has raised just under $12 million in venture capital from investors including Accel Partners and First Round Capital, and continues to generate growth even as more monthly beauty box rivals crop up. It's also highlighting the potential of "discovery retail," the practice of sending curated samples of items to customers, who might not otherwise come into contact with them, and getting them hooked for the long haul. That's particularly attractive in beauty, where people don't tend to change products once they're in. (The women's box is $10 a month and men's is $20.)
While Birchbox — which has successfully launched a separate box for men — has its fair share of beauty product junkies, it's winning in particular with the large segment of women "who would never spend time and hang out in a beauty department," Katia Beauchamp, co-founder and co-CEO of Birchbox, said in a telephone interview with BuzzFeed yesterday.
"We see so many of our subscribers telling us that this is really uncharted territory for them," she said. "Now they're really engaged and they're learning, they're spending, they're really reaching outside of what they have ever done, from their perspective."
Birchbox, which was founded in 2010 and hit its five-year growth plan in seven months, says more than half of its subscribers go onto purchase full-size items from the monthly boxes.