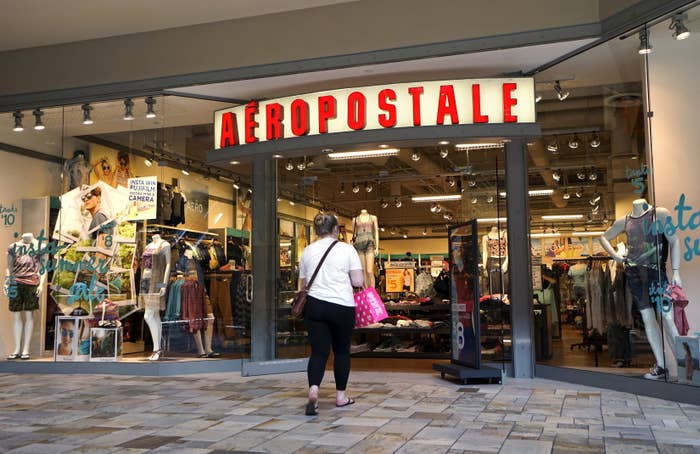 Aeropostale, which for years succeeded as the cheapest version of Abercrombie & Fitch and American Eagle, may file for bankruptcy as soon as this week, according to the Wall Street Journal.
Aeropostale plans to make the filing before May rent payments are due and may close more than 100 of about 800 stores, the newspaper reported, citing anonymous sources who are familiar with the matter. The news comes after the chain cut 13% of its corporate staff earlier this year and was delisted by the New York Stock Exchange due to its "abnormally low" stock price.
A bankruptcy out of Aeropostale would have been unthinkable a decade ago, when the company was the cheapest of the "three As" behind American Eagle and Abercrombie, selling a logo-laden version of teen prepdom that reigned supreme in the suburbs. The story has changed in recent years as teens have abandoned logo-driven clothing in pursuit of fast-fashion chains like H&M, skate-inspired looks, and athletic brands like Nike.
This was once cooler than it is now.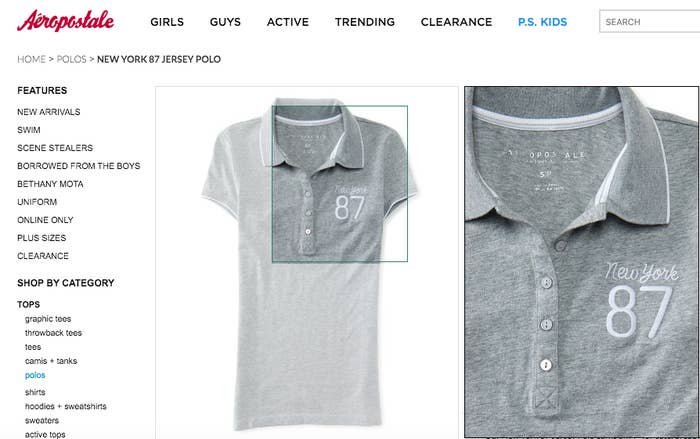 "The three As had to reinvent themselves," Simeon Siegel, an analyst at Nomura Securities, told BuzzFeed News in December. "They used to be able to take a polo shirt, decide what the components would be, slap an animal on it and charge varying degrees based on what the animal was. That doesn't work anymore."

Aeropostale has struggled the most with this challenge — and not for lack of trying.
It brought back its former CEO, Julian Geiger, to the top post in 2014, who has been promising a big turnaround ever since. The company has created collections with YouTube and Vine stars and tried to refocus the business on a 14- to 17-year-old archetype known internally as "the flirty tomboy."
It rebranded itself as "Aero" and introduced a new logo, buying up Twitter ads in mid-2014 to tell teens "WE ARE A GENERATION OF NOW."
But its efforts haven't been able to stem the constant quarters of double-digit sales declines and losses.

If Aeropostale does file for bankruptcy, it joins a long list of other clothing retailers that have done so since 2014, including Wet Seal, dELia*s, DEB Shops, Quiksilver, American Apparel and PacSun.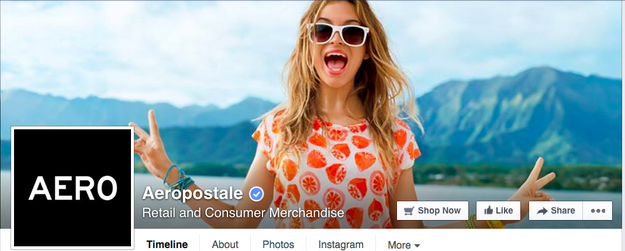 Many retailers that file for bankruptcy try to keep operating at least some of their stores, though it depends on each company's plan.

Aeropostale may close more than 100 locations after the filing, and "plans to reorganize around its remaining stores," though it's unclear what that will look like, the WSJ reported Monday.