Someone please buy the J.C. Penney social media team a drink — they desperately need it.
The retailer's small group of employees monitoring its social media mentions has been having a rough go of it over the last year. Just yesterday, for instance, the team was fending off accusations that a J.C. Penney billboard of a Michael Graves tea kettle from its new home collection looked like Adolf Hitler.
After alienating customers and losing $4.3 billion last year, the J.C. Penney social media team, which appears to number fewer than 9 people based on LinkedIn profiles and Twitter sign-offs, has been deluged with a steady stream of complaints.
Here are some of the more depressing ones from recent months.
1.
They had to deny making a teapot that looked like Hitler and defend themselves by saying they would rather have made it look like a snowman, baby panda, kitten or puppy.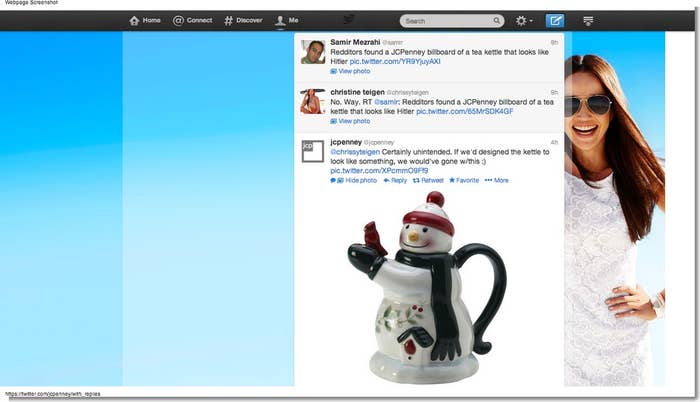 2.
They have to deal with a lot of hate speech from ignorant people that are still mad about Ellen Degeneres working with the company last year.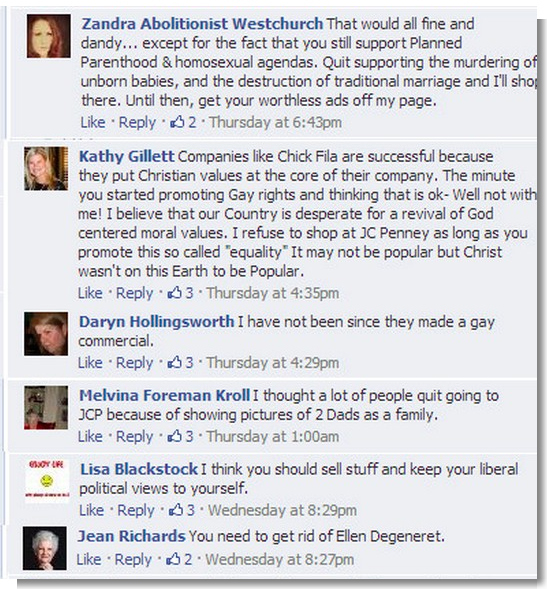 3.
They got flack for ditching 3 million Facebook fans on the "JCPenney" Page.
As part of former CEO Ron Johnson's corporate makeover, he tried to rebrand the retailer as JCP. Johnson went so far as to change the URL to the company's Facebook page to "JCP," which left customers who liked the old page out in the cold. Now it appears the two are combined under "JCP" and the one with "JCPenney" in the URL doesn't exist.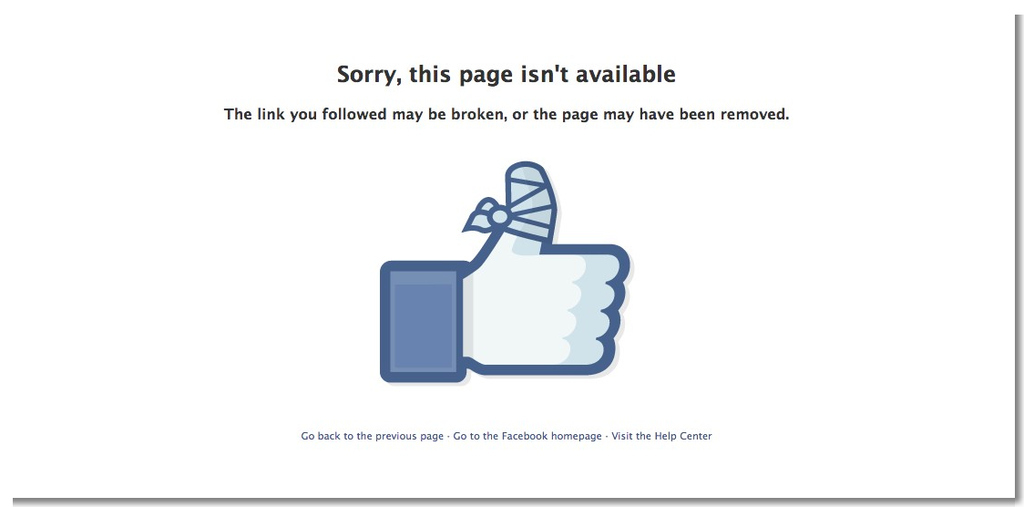 4.
Customers are obsessed with St. John's Bay, a J.C. Penney private label, and will not stop until it's back.
Everyone wants to know when the scaled-back label will return to its former glory. Constant posts. Polls. Questions.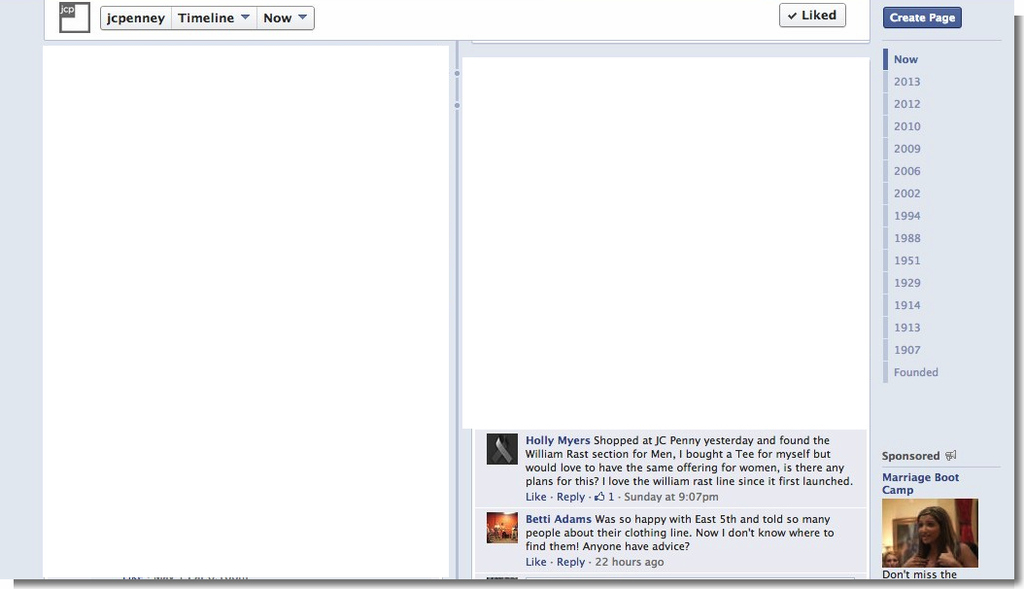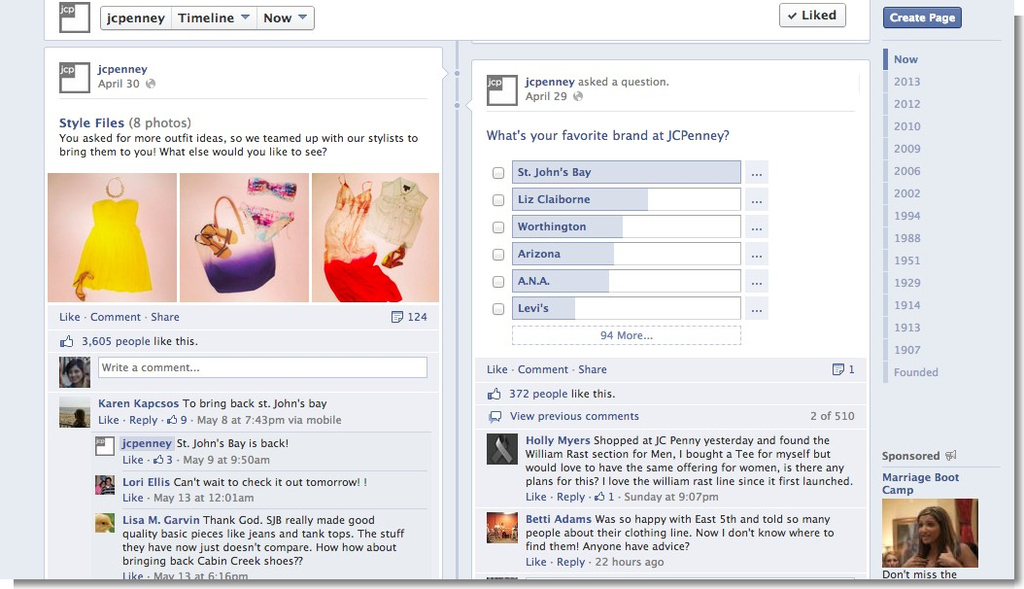 5.
Just posting a picture of their logo sets off a series of complaints. That's it. Just the logo.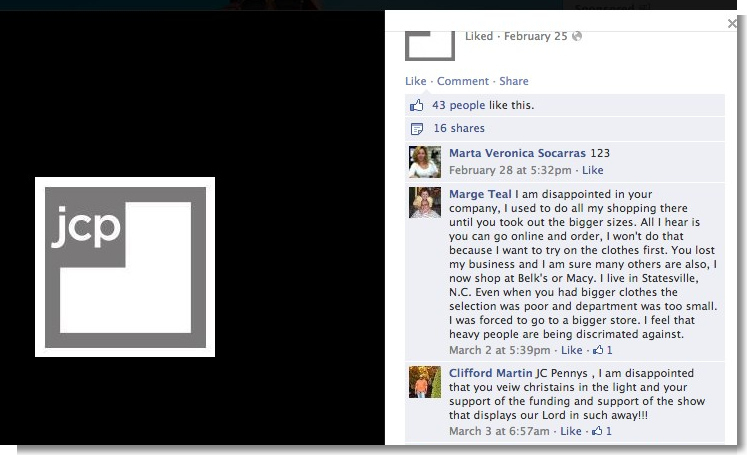 6.
Almost 500 people "like" a Facebook page devoted to bringing back free snow globes this year that were apparently missing during Black Friday 2012
There isn't an app for that yet?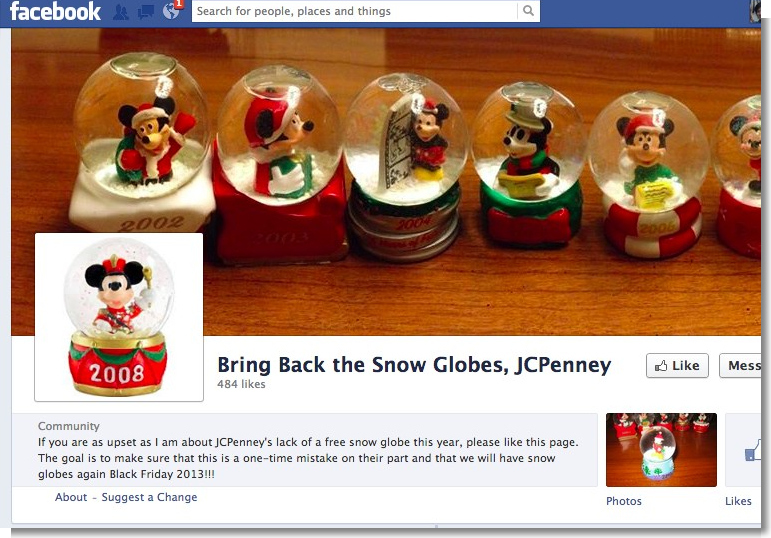 7.
They've been responding to an absurd amount of comments after J.C. Penney ran an ad earlier this month soliciting customer feedback on Facebook and Twitter with the hashtag #jcplistens
That ad got more than 50,000 "likes" on Facebook and nearly 20,000 comments.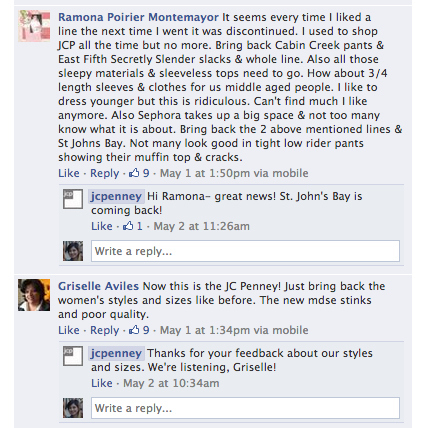 So, yeah — unsurprisingly, J.C. Penney currently has an opening for a social media senior specialist on its website. Any takers?