Three Brothers In Minnesota Spent 95 Hours Building This Incredible 16-Foot High Snow Shark
Job well done, boys.
Here are the Bartz brothers. From the left: Conner, Trevor, and Austin.
It apparently took them 95 hours to complete the 16-foot-high snow shark.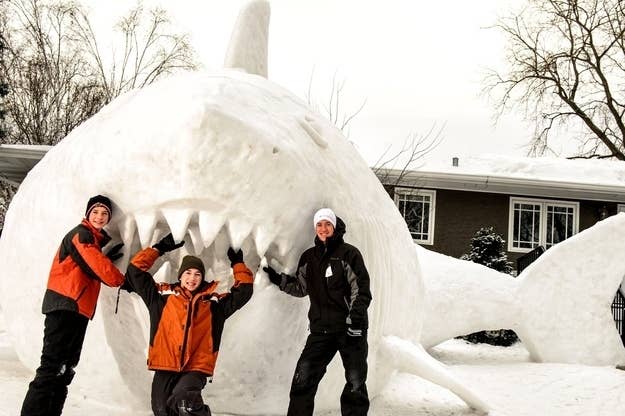 It was well worth it, because the snow shark is awesome.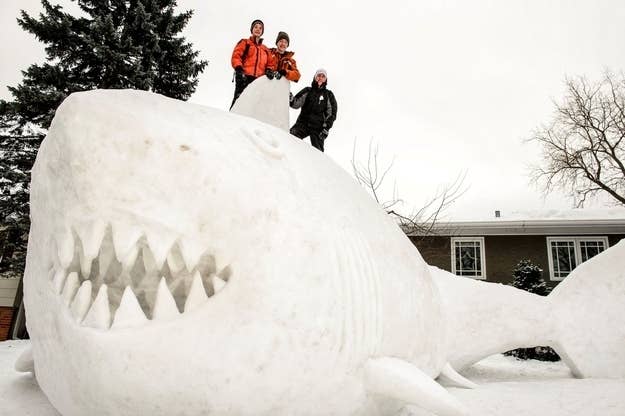 Good job, boys!