Snoop Dogg Partying With Yammer CEO David Sacks
Priceless.
The Marie Antoinette themed party, held in honor of Sacks's 40th birthday had a no tweet or post policy, however Snoop clearly felt that rule didn't apply to him. We are happy he did.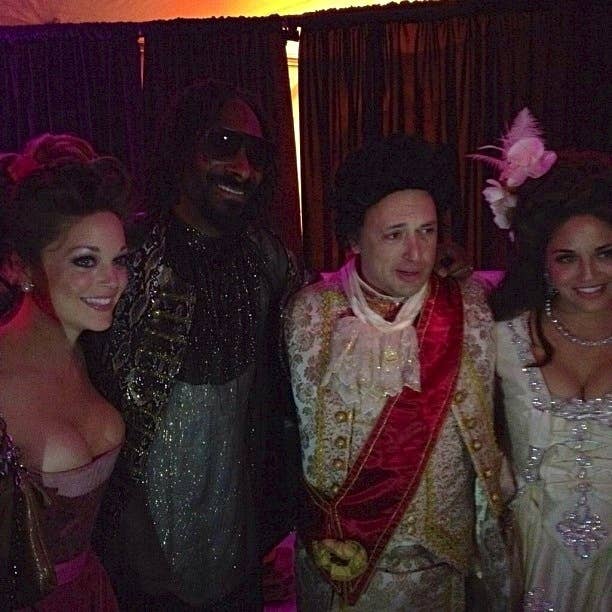 The party was rumored to cost around $1.4 million.
Two partygoers showing off their costumes: