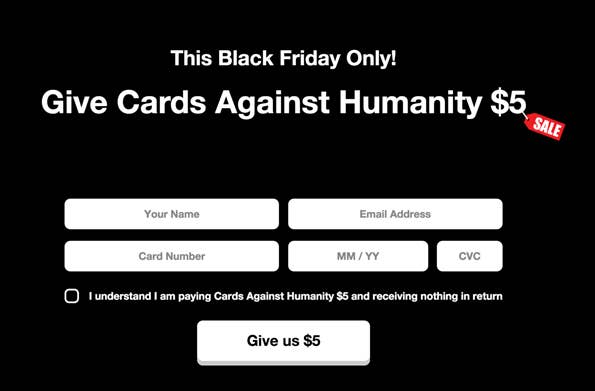 Black Friday is the day to buy stuff for crazy low prices, so Cards Against Humanity offered people a chance to buy nothing for the low, low price of $5.
That's right.
For five bucks, the card game company offered nothing, and more than 11,000 people took them up on that deal.
Saturday, the company announced it made a total of $71,145 of pure profit from the deal. No labor costs. No manufacturing costs. No delivery costs.
In fact, even when online orders failed to go through people were still guaranteed to get their order of nothing.
If you're not familiar with the game, the concept is pretty simple.
Players ask a question from a deck of cards, and answer them from a second deck of awkward, sometimes horrible cards.
As the company describes it in their website, it's basically "as despicable and awkward as you and your friends."

But the company has also done some good. According to a statement they released Saturday, they've donated $4 million to several charities, including Worldbuilders, Sunlight Foundation, and DonorsChoose.org. It also started a $500,000 full scholarship for women in science.
So there was plenty of speculation as to what the company would do with the $71,145 they got from their sales of nothing.
"We're happy to announce that this time, we kept it all," the company said in an announcement that also included a list of things they bought.
One employee, Alex, bought 760 pounds of kitty litter for pooping cats.
A couple of employees bought a Playstation 4.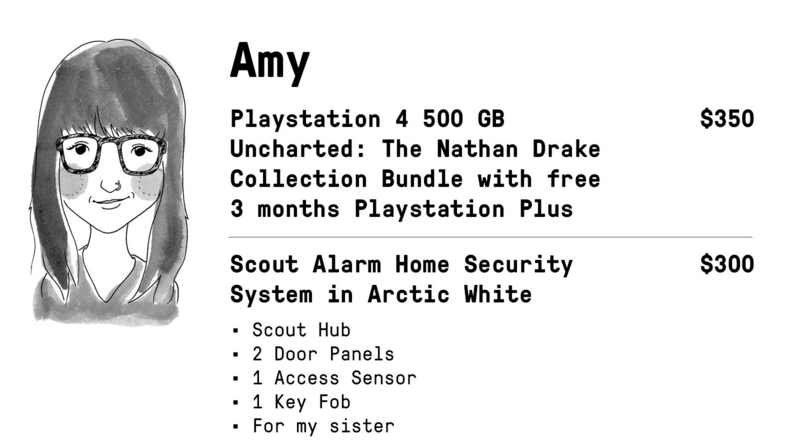 Karlee purchased this, ahem, gold-plated massager.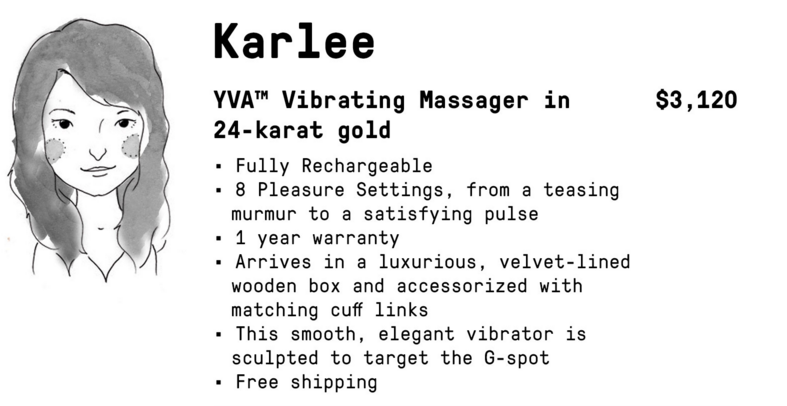 And scotch-lover Maria acquired this "much sought-after single malt."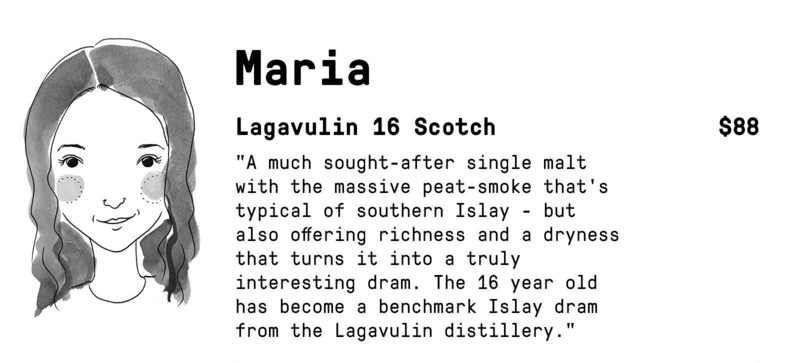 But there are a couple of good deeds in that loot, too.
In all, the employees splurged on themselves after a day of selling nothing, but they also donated about a third of the money to charity.
The money went to charities including the Pancreatic Cancer Action Network, the Marine Mammal Center, and the American Refugee Committee. Several of them donated to Planned Parenthood.
In addition to the thousands of people who gave $5 to Cards Against Humanity, almost 1,200 ended up giving even more money, including one person who bought nothing for $100.
Happy shopping!