White Supremacist Accused In Deadly Portland Stabbings Yells At Survivor In Court
"Not guilty of anything but defending myself against violent aggression by Micah Fletcher."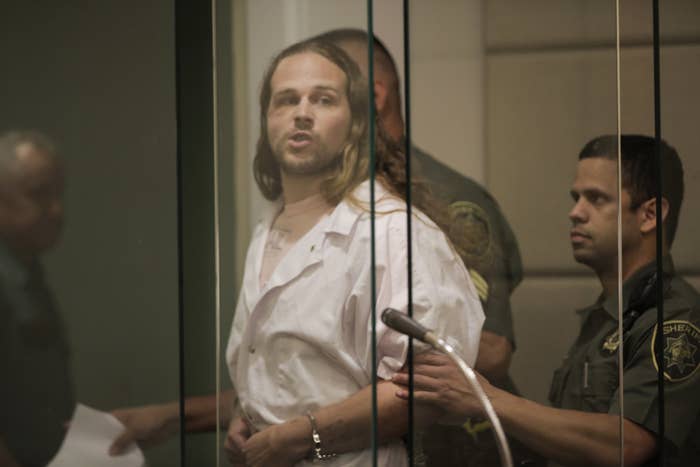 A man accused of killing two Portland men and wounding a third after they stepped in to stop his anti-Muslim tirade against two teenagers screamed at the surviving victim in court Wednesday.
"Not guilty of anything but defending myself against violent aggression by Micah Fletcher," the man, 35-year-old Jeremy Christian, yelled while being led out of the courtroom by two deputies.
Fletcher, 21, who was stabbed in the neck during the attack on a MAX commuter train on May 26, was one of three men who allegedly stood up to Christian while he verbally harassed a Muslim teenage girl and her friend, who is black, with racist comments.
Ricky John Best, 53, and Taliesin Myrddin Namkai Meche, 23, were killed in the violent confrontation with Christian.

According to an affidavit filed in the case and obtained by Oregon Live, security and cell phone video recorded in the train shows Christian was the initial aggressor in the confrontation with the three men. Christian is accused of yelling at the two teens when Namkai Meche stood up, prompting Christian to yell out, "Do something, bitch!"
In the video, Fletcher then stands next to Namkai Meche and is shoved by Christian. According to the affidavit, Christian is seen pulling out and hiding a folding knife in his hand. Fletcher then shoves Christian, who stumbles and tells Fletcher to "hit me again."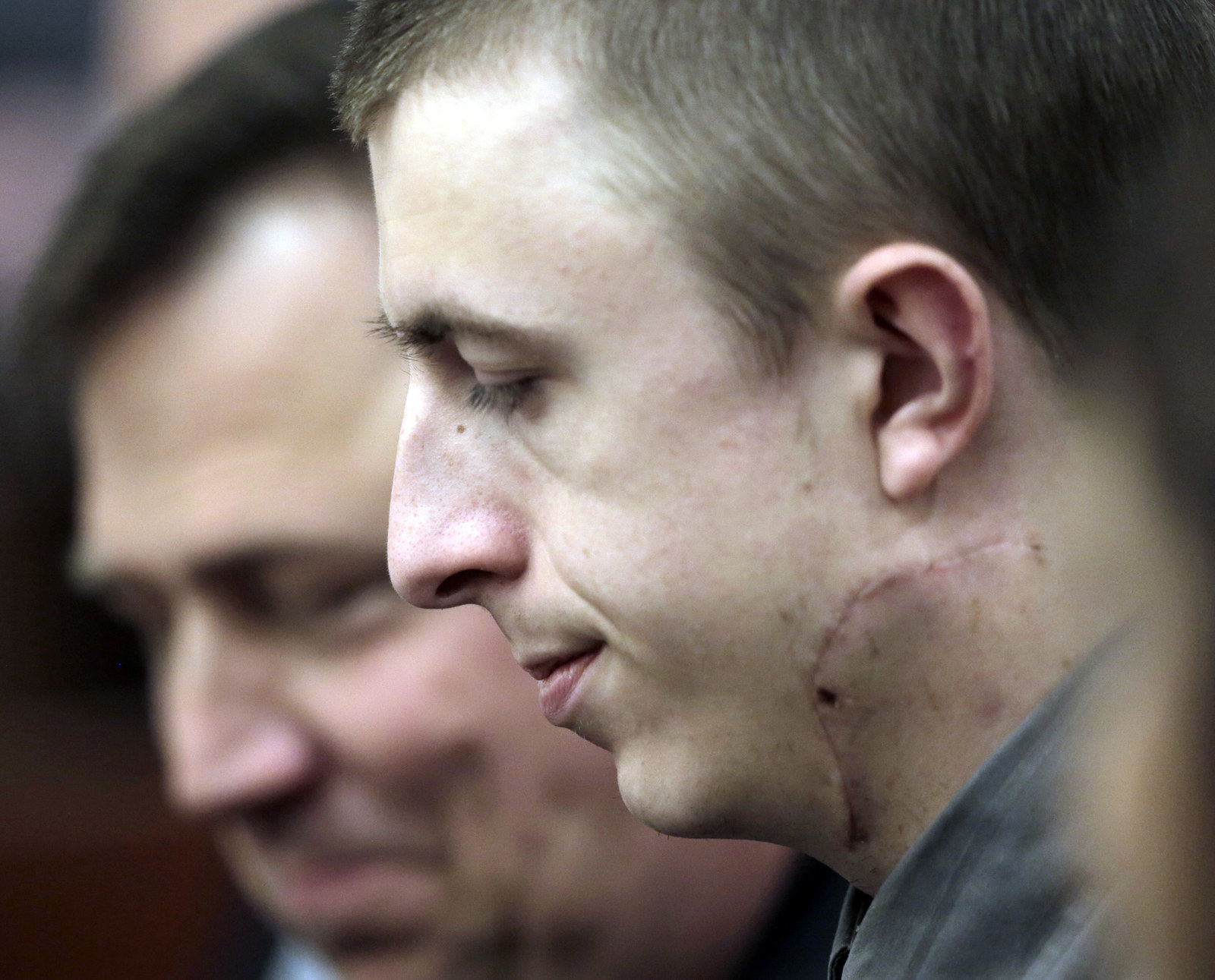 Video then shows Christian swinging his right hand at Fletcher with the knife, stabbing him in the neck before attacking Namkai Meche and Best as well.
Christian's courtroom outburst Wednesday was not his first. During his initial court appearance, the alleged white supremacist yelled out while standing behind a glass barrier where inmates are brought in for their hearings.
"Free speech or die!" he shouted as he was brought into the courtroom. "This is America. Get out if you don't like free speech."
"You call it terrorism, I call it patriotism!" he added.
Christian has been charged on 11 counts, including aggravated murder, for the deadly stabbing. He is expected to return to court for another hearing on July 18.