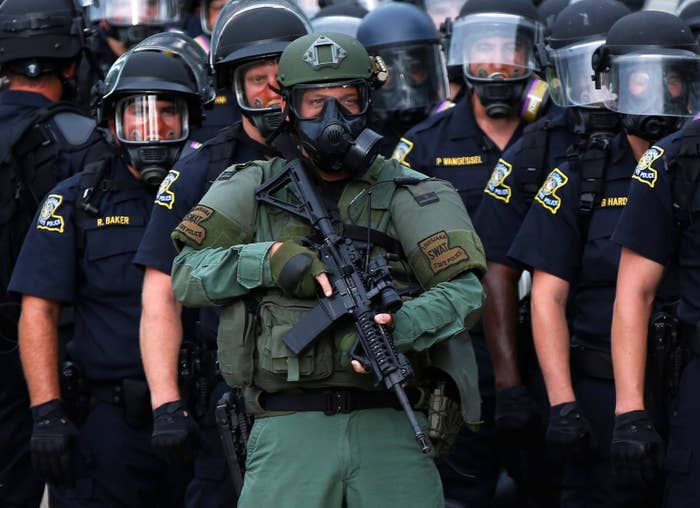 A ban enacted last year by President Obama that barred police departments from obtaining military-grade equipment will get a second look by the White House after police aired concerns about recent shootings targeting officers, BuzzFeed News has learned.
If the ban is lifted, it would mean equipment such as body armor and tank-like armored vehicles could once again be transferred from the armed forces to local police departments, a practice that once caused outcry over why and how departments would use the equipment on city streets.

But the recent attacks targeting uniformed officers in Dallas and Baton Rouge this month prompted police organizations to ask the White House to review the ban, and consider giving departments access to the equipment to protect their officers once again.
"We've been trying to make people understand the utility of that equipment," Jim Pasco, executive director of the Fraternal Order of Police told BuzzFeed News. "It serves a purpose."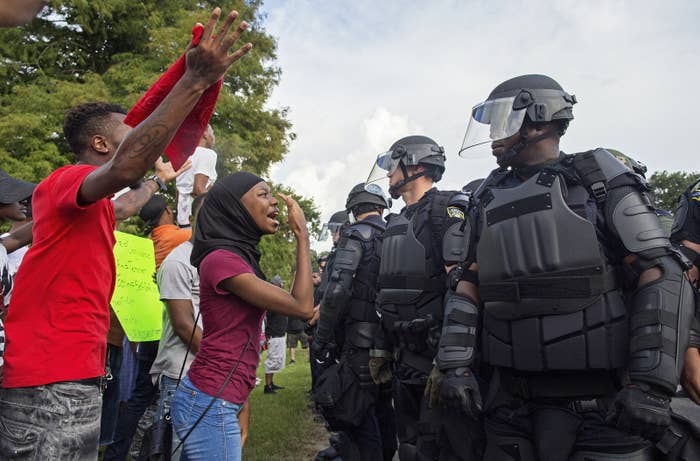 Under what is known as the 1033 Program, military equipment began to be transferred to local police departments in 1996. That program was meant to address high-crime rates and was paired with federal aid for departments to hire more officers.
That program was ramped up after the 9/11 terror attacks, but public outcry over the use of gas masks, armored vehicles, and grenade launchers used for tear gas canisters during protests led President Obama to ban the program in May 2015.
Police departments can still purchase the equipment on their own, but the cost keeps many smaller departments from doing so. On Monday, the New York Police Department announced a $7.5 million plam to buy heavy ballistic helmets and vests for its officers in response to recent attacks on law enforcement.
Though most officers are equipped with bullet-proof vests, those usually do not have the ability to protect them from long-gun rounds. The NYPD program will add the equipment to 3,000 of its patrol cars.
"Now, more than ever, society is asking its police officers to go into harm's way and to face grave danger," Police Commissioner William J. Bratton said in a statement. "The department is fortunate to have the financial support to ensure that as they do, they have the best equipment and protection available."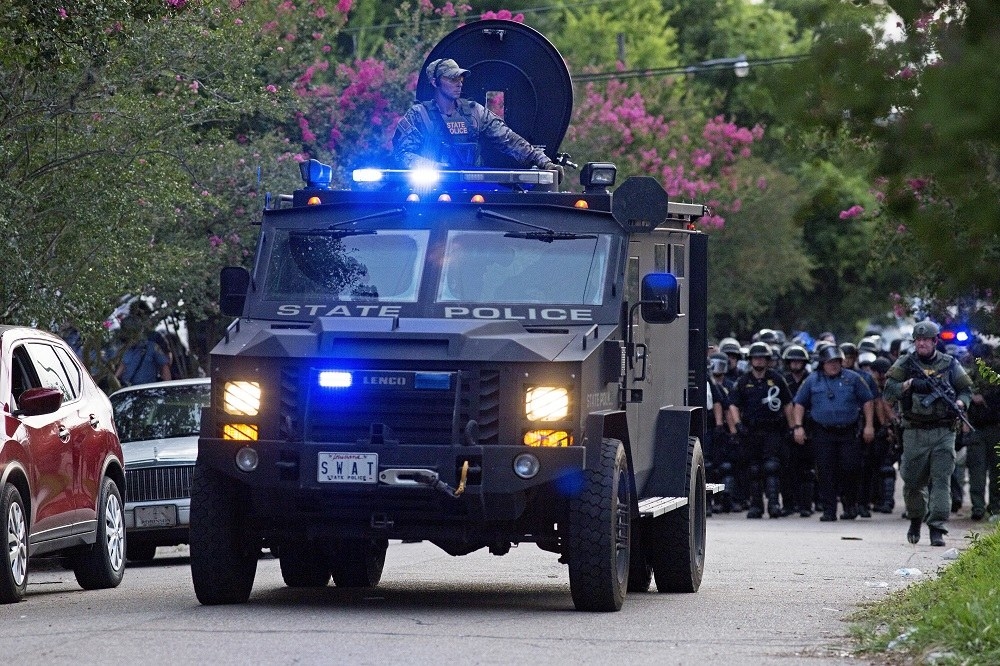 But smaller departments with shallower pockets often do not have the cash to make similar large investments in equipment, or rely on government grants to purchase it.
A White House official confirmed to BuzzFeed News the administration was reviewing the policy, but said it was part of a regular review of the administration's Law Enforcement Equipment Working Group.
"As the recommendations provided for, we review the program regularly with law enforcement and civil rights groups to ensure that it is achieving its goals," the official said.
Law enforcement groups meeting with the White House requested the review this month after officers were killed in Dallas and Baton Rouge. Other incidents, like the attack on a gay nightclub in Orlando, also raised officers' concerns about having the right equipment, he said.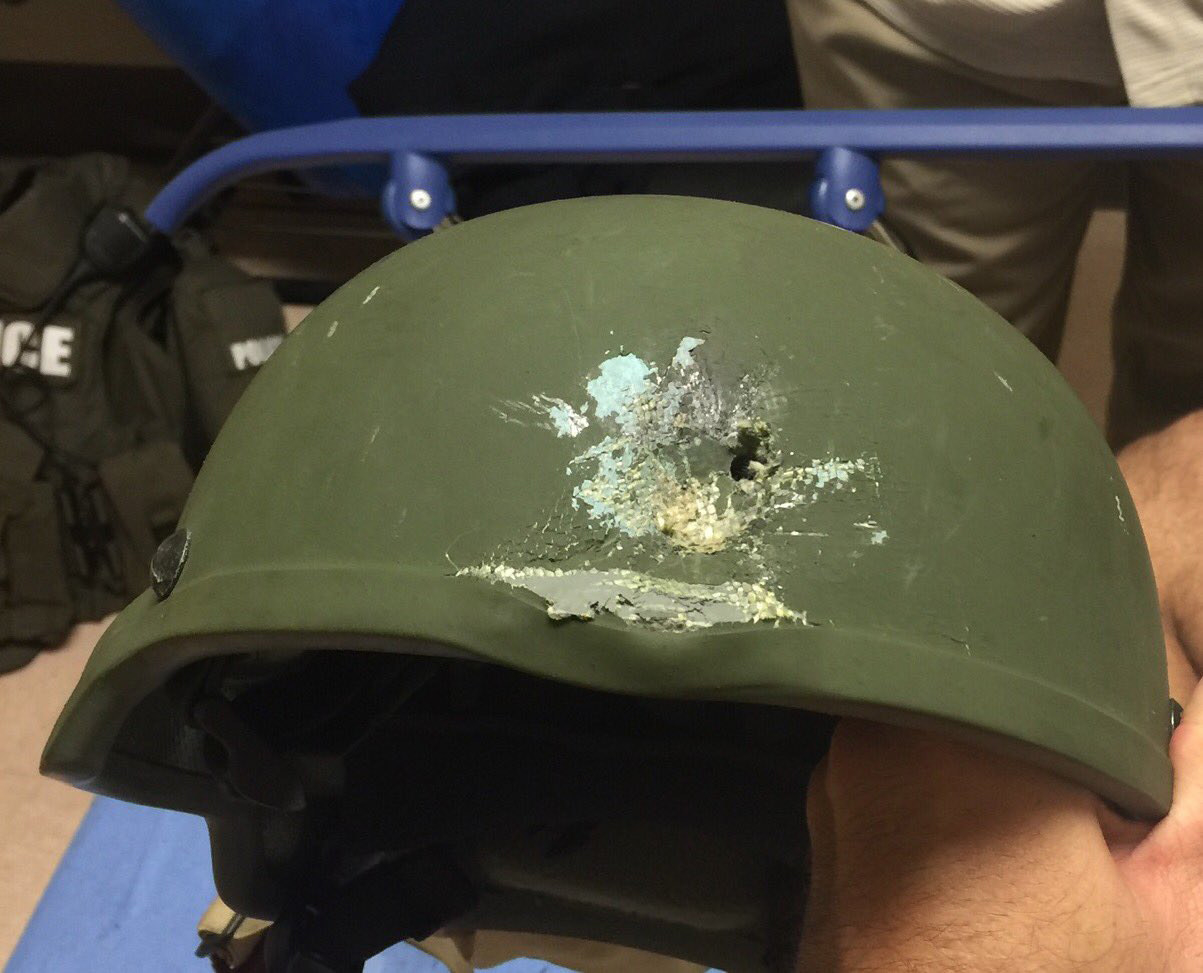 Pasco said law enforcement agencies are aware of the often negative perception of heavily-armed police forces, but the recent targeting of officers requires a review of what equipment police have access to.
"Political correctness goes out the window when you're about to get your ass shot off," he said.
The review comes as the White House is also trying to address the concerns of police violence and the high profile shootings of unarmed black men across the country.
Law enforcement groups were told not to expect the White House "to give us just whatever we wanted," Pasco said. "Our position is, and has been, that there has to be better training for management on when to deploy and when not to deploy."
While White House officials provided no timeline for the completion of the review, Pasco said law enforcement groups were pleased by the response.

"We're heartened," he said.