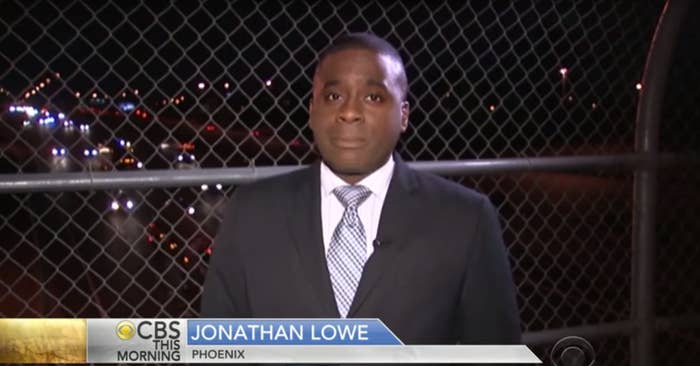 A television reporter on assignment in Arizona was arrested after he allegedly dropped his pants and pooped on someone's front yard.
The reporter for CBS affiliate KPHO, however, was quickly recognized by a neighbor who called police to report public defecation.
"Apparently he needed to relieve himself and he went to one of the homes of the neighborhood," Goodyear police spokeswoman Lisa Kutis told BuzzFeed News.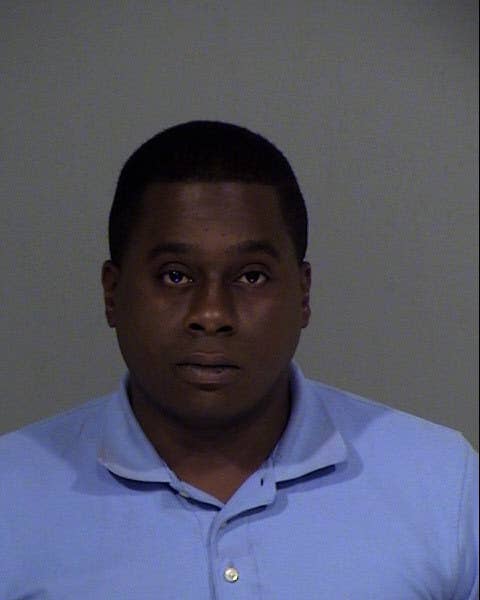 Jonathan Lowe was one of several reporters in the Goodyear neighborhood Monday, where they were covering a story about a man who had allegedly broken the family dog's neck and then tossed it into a barbecue smoker.
The suspect was a former Arizona State University football player and the incident generated a lot of local attention, so news stations sent crews to the neighborhood to cover the story, including Lowe.
Kutis said she was not sure how long Lowe had been parked in the neighborhood covering the story, but the arrest report, posted by KPHO, noted the neighbor saw the van parked for 40 minutes.
It was then she spotted Lowe walking out, pick up several papers off the street, and then squat on the side of her neighbor's yard, according to the police report.
When the officer arrived to talk to the reporter, he didn't deny what happened.
"I know what you want to talk to me about," Lowe told the officer, according the report. "I've been feeling very sick and I've been stuck in this van all day."
The officer told the 33-year-old reporter there was a marketplace a half-mile away. The neighbor who called police had also told the officer that, had Lowe knocked on her door, she would have let him use her bathroom.
But Lowe told the cop he couldn't leave the area.
Lowe was cited and released at the Goodyear Police station, Kutis said.
KPHO did not respond to requests from BuzzFeed News for comment, but in a story published online, referred to Lowe as a "former employee." His profile page on the network's website was also unavailable.