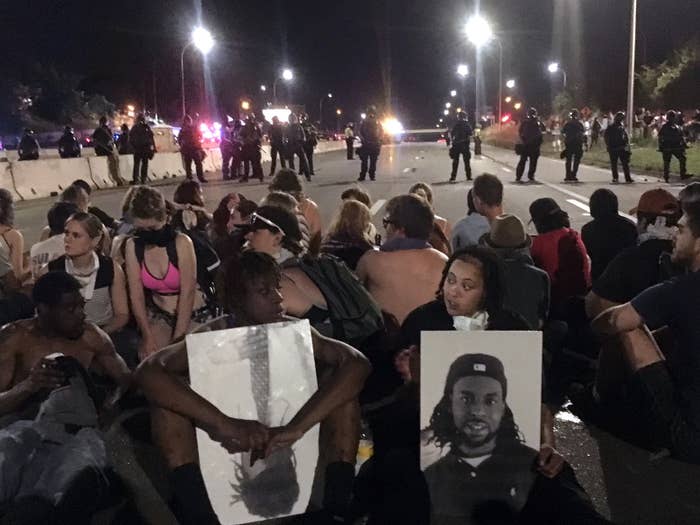 Violence broke out in St. Paul, Minnesota, on Saturday night and continued into early Sunday morning as hundreds of protesters walked onto a highway, allegedly throwing fireworks, rocks, and a molotov cocktail at police.
As a result, over 100 protestors were arrested as a result — 52 for public nuisance and unlawful assembly, and 50 for third-degree riot after protestors walked onto the Interstate, according to the St. Paul Police Twitter account.
"This is the first time in my 28 years we have observed this level of violence toward our public servants," said St. Paul Police Chief Todd Axtell, according to the Star Tribune. "It's really a disgrace."

Axtell also said that 27 officers suffered "minor injuries" when protestors threw "rocks, bottles, fireworks and bricks."
The protesters began at the governor's mansion, but then walked onto Interstate 94, WCCO reported, shutting down traffic on both sides for more than four hours.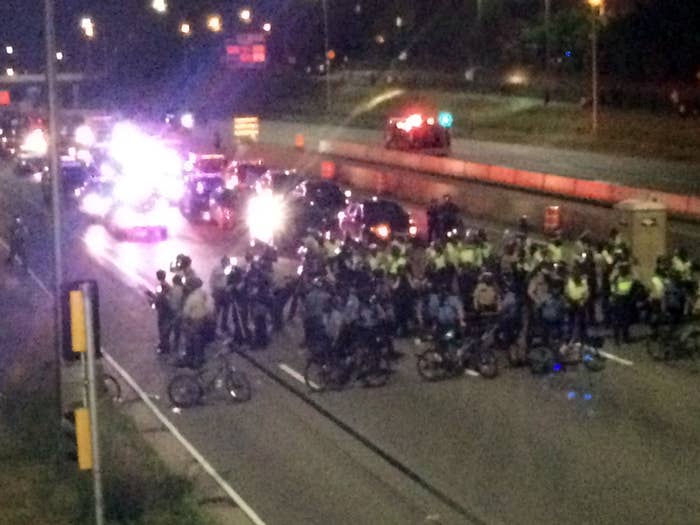 Protests in Minnesota have been ongoing since the deadly police shooting of Philando Castile, who was shot by an officer in his car.
His fiancée, who streamed the aftermath of the shooting on Facebook Live, said Castile told the officer he was armed and licensed to carry a weapon, but was shot while reaching for an ID at the officer's request.
By 10 p.m. local time, St. Paul Police said some people in the crowds were throwing rebar at officers.
Protestors shut down the interstate, at times sitting in the middle of traffic as police formed a line across the road.
Police said fireworks, rocks and bricks, were being hurled at officers.
Authorities said they warned protestors to leave, and used inert gas to try to force the crowd to disperse.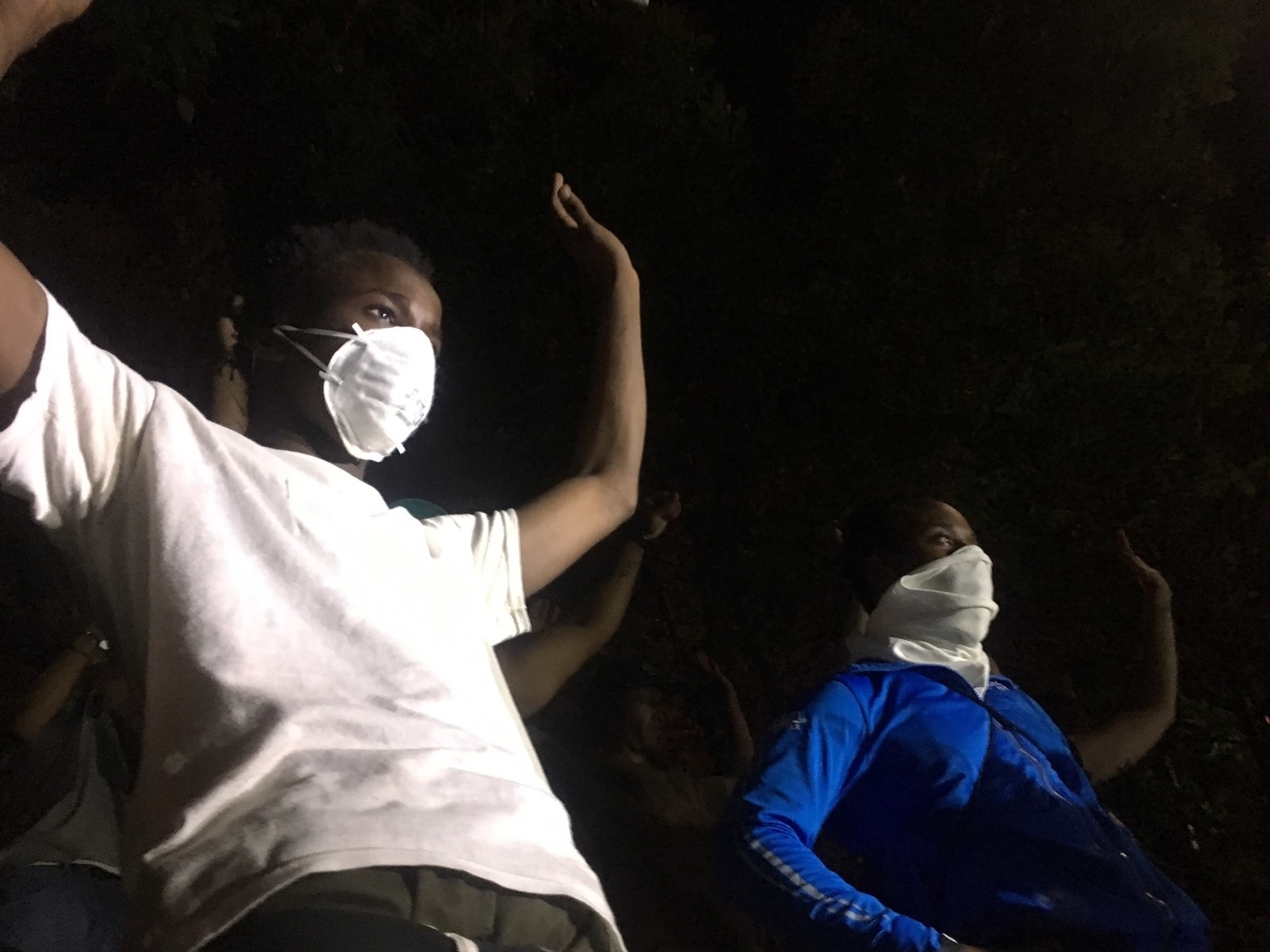 Police said a molotov cocktail was also tossed at officers, but it was unclear whether anyone had been hurt by it.
Many protesters were reportedly leaving the freeway by 1 a.m.
Meanwhile, officers said they were beginning to clear debris from road to try to reopen the freeway.