United CEO Says Airline Will Stop Using Police To Remove People From Planes
The company also confirmed it will reimburse passengers who were on a Chicago flight when a man was dragged down the aisle by security.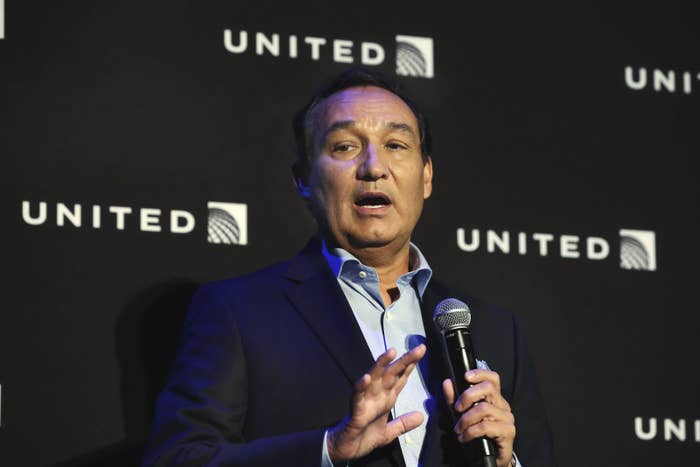 United Airlines will no longer use police to remove passengers from full flights, a sudden policy change for the airline company, which is still reeling from backlash after a man was dragged out of his seat because his flight was overbooked.
"We are not going to put a law enforcement official to take them off," United Airlines CEO Oscar Munoz said in an ABC News interview that aired Wednesday. "To remove a booked, paid, seated passenger - we can't do that."
Munoz said he felt "shame" after watching a video of 69-year-old David Dao being dragged out of his seat Sunday on Flight 3411, which was about to take off from Chicago. It was the first time Munoz spoke publicly about the incident, which quickly sparked public outrage, and resulted in the company losing millions of dollars in value.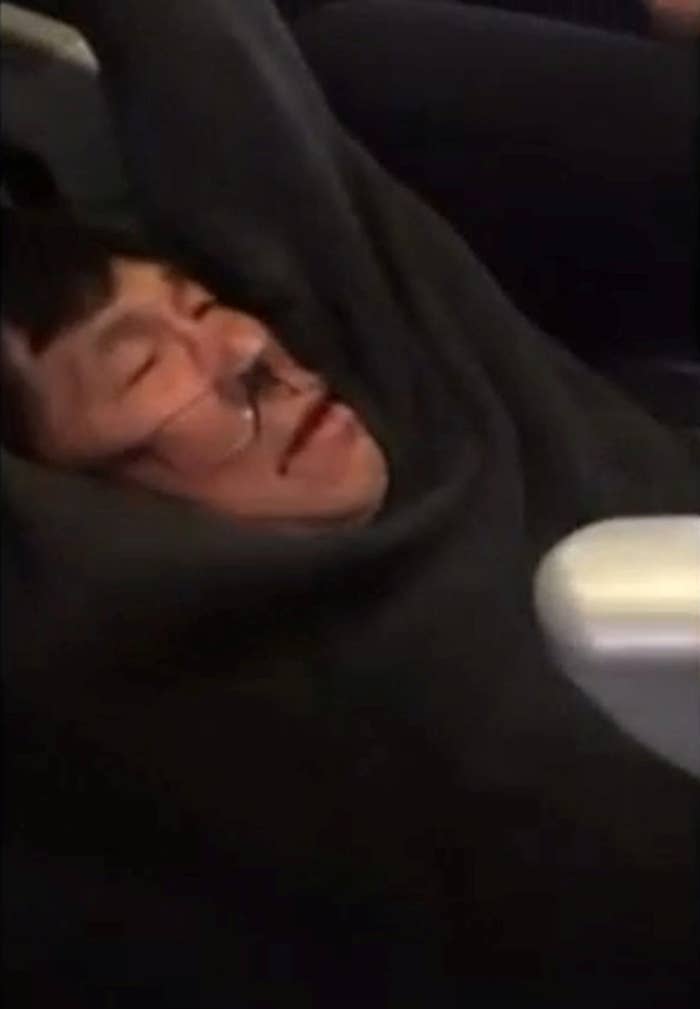 "This can never, will never happen again in a United Airlines flight," Munoz told ABC News. "This is not who our family, United, is."
He added that the company examine its use of law enforcement, as well as what benefits United can offer passengers if a flight is overbooked.
The entire incident, Munoz said, was a "system failure."
"That's on me, I have to fix that."
A company spokeswoman also confirmed to BuzzFeed News that the airline would be refunding the cost of tickets to all of the passengers who were onboard Flight 3411 Sunday.
Passengers were allowed to board the flight from Chicago to Louisville, but four were later told they would have to give up their seats for United employees. When no one volunteered, four were selected, including Dao, who insisted that he had patients to see Monday.
Several passengers in the flight recorded the brutal scene that followed, as airport police officers dragged Dao by his arms down the aisle of the plane.
One of the officers involved was placed on administrative leave Monday. The Chicago Department of Aviation told BuzzFeed News Wednesday that two additional officers have been placed on administrative leave until further notice.
The incident is also under review by the US Department of Transportation.
As outrage brewed on social media Monday, Munoz initially put out a statement apologizing for "having to re-accommodate these customers." He later released another statement apologizing for how the incident was handled.
Talking to ABC News, Munoz said his initial statement "fell short," and that it was something that he "learned from." He added that United has reached out to Dao to apologize, but has not yet been able to make contact.
Munoz also confirmed that he has no plans to resign as CEO. "I was hired to make United better, and we've been doing that," he said.