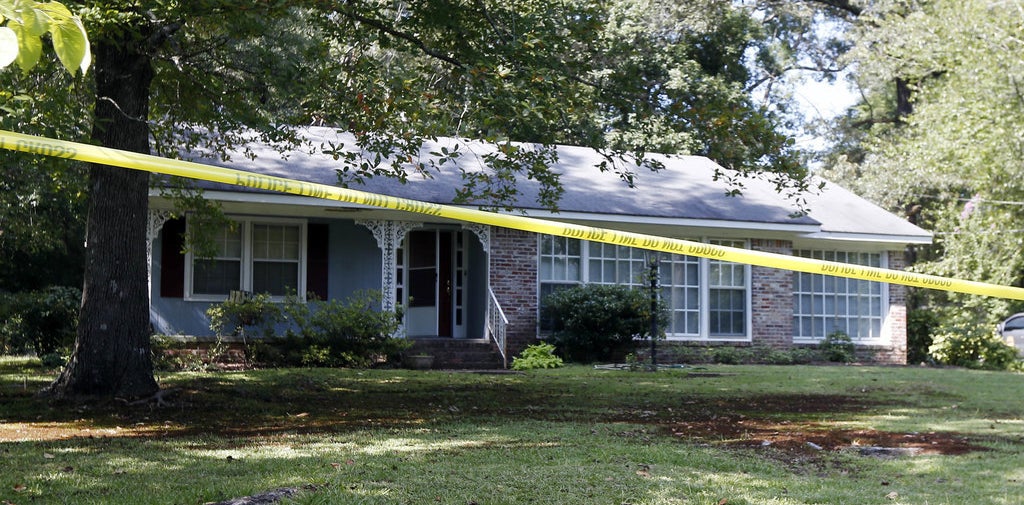 Police crime scene tape surrounds the residence of two Catholic nuns in Durant, Mississippi, and (right) Rodney Earl Sanders, who was arrested over the crime.
A 46-year-old man has been arrested in connection with the deaths of two Catholic nuns who were killed in Mississippi.
Mississippi Department of Public Safety spokesman Warren Strain said in a statement Friday night that Rodney Earl Sanders, of Kosciusko, had been charged with two counts of capital murder in the deaths of Sister Margaret Held and Sister Paula Merrill, both 68.
Their bodies were found when workers at the clinic called police after they failed to show Thursday morning, the Catholic Diocese of Jackson confirmed in a statement.

The two women ministered at a local clinic that services financially struggling families in Holmes County.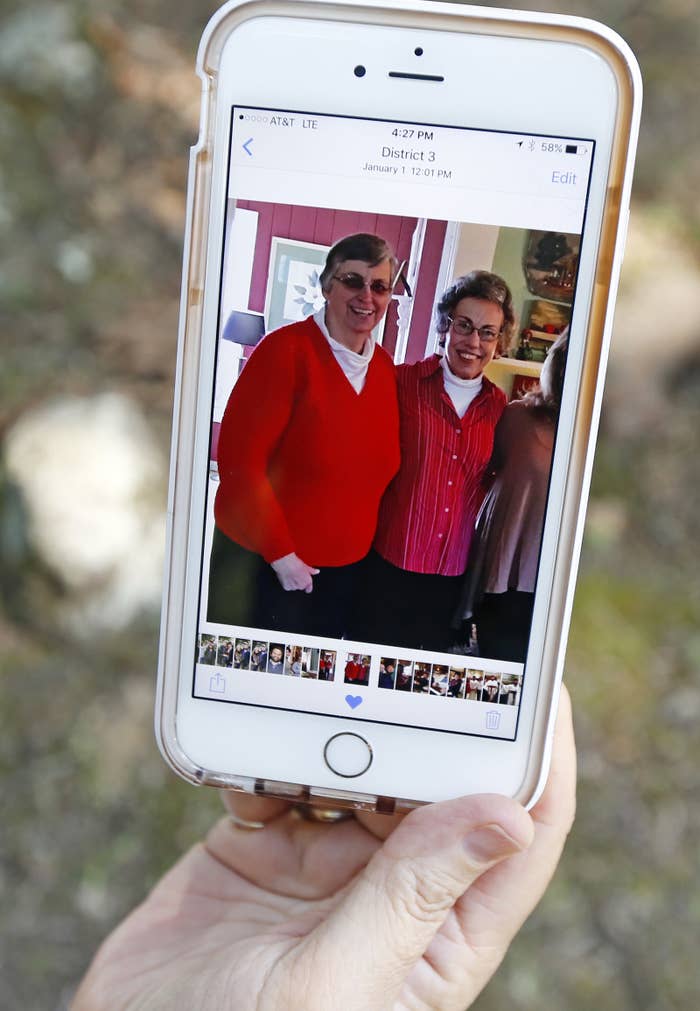 On Friday, the Mississippi Department of Public Safety and Holmes County Crime Stoppers offered a $22,500 reward for information leading to an arrest in the case, WLBT reported.

"These sisters have spent years of dedicated service here in Mississippi," Bishop Joseph Kopacz said.
Durant police recovered the car used by the women Thursday evening, and have towed it to a state crime lab in Jackson for further analysis, Mississippi Department of Public Safety spokesperson Warren Strain told ABC News.
"We have little information at this time," the Sisters of Charity of Nazareth said in a statement. "As a community, we have come together in prayer."
It was not clear how the women died, but Durant Assistant Police Chief James Lee told the Associated Press they did not appear to have been shot.

The Clarion-Ledger reported the women appeared to have been stabbed, although officials were waiting for autopsies to be completed to establish a cause of death.
Maureen Smith, a spokeswoman for the diocese, told BuzzFeed News that co-workers at the clinic went to the women's homes when they did not come in Thursday morning.
"When they saw things that didn't look right, they called police," she said.
Police told the diocese there appeared to be signs of a break-in at the home, Smith said.
The two were nurse practitioners in Holmes County, where they worked with families who are struggling financially.
Sister Paula Merrill had been ministering in the community for about 30 years, according to Smith.
"They served the poor so well," Susan Gatz, president of the Sisters of Charity of Nazareth, said. "Because we are gospel women, please also pray for the perpetrators."