Trump's Phone Calls To World Leaders Didn't Go So Well On "SNL" Either
"America first, Australia sucks, your reef is failing, prepare to go to war."
Being president is hard work, and it's been a rough day for the new president.
"I've had a long day. I'm tired and cranky. And I feel like I could just freak out on somebody," Trump says.
"Then maybe you should call Australia," Bannon says.
"I haven't been briefed or anything, but what could go wrong?" Trump asks.
"Thank you, Mr. Trump, for accepting our refugees," Australian Prime Minister Malcolm Turnbull says.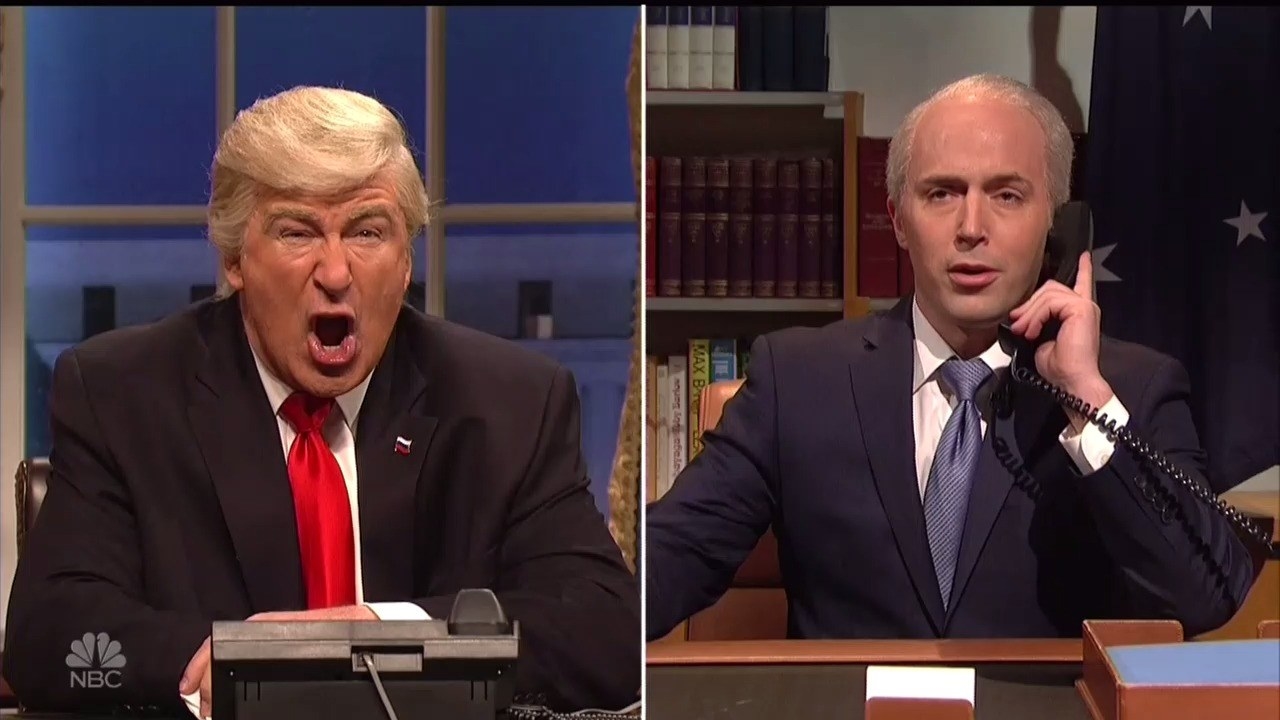 That's right, the US was slated to accept about 1,200 refugees during the Obama administration.
Only problem is Trump's recent executive order temporarily banned refugees from entering the country.
What's the Donald to do?
Alright, time to try it again.
Trump then calls our neighbors to the south, Mexico. He's got a sure fire way to get them to pay for the wall.
"Hola, Presidente Nieto."
"Guy who is going to pay for the wall says what?" Trump says.
"Que?" Nieto replies.
"Guy who is going to pay for the way says what?" Trump asks again.
"Que?" Nieto replies once more.
"No, you have to say, 'What?'" Trump says.
That didn't go well.
Maybe he should try Germany next.
"I want to be serious for a second. Last week it was Holocaust Remembrance Day. As you know, 6 million people were at my inauguration."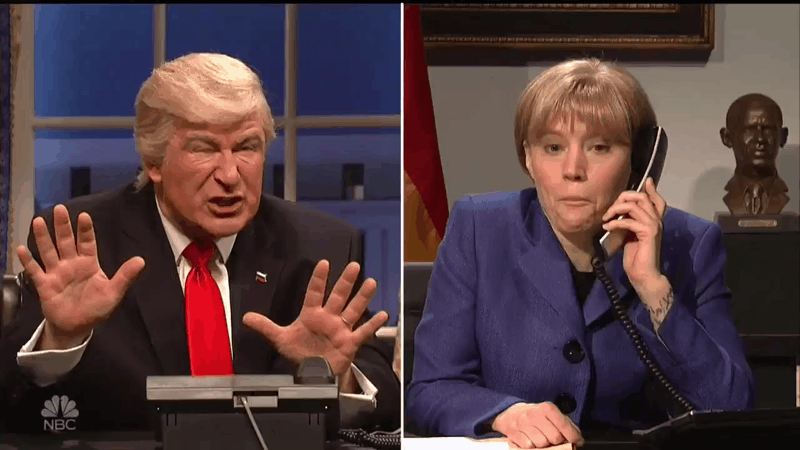 "There were so many people at my inauguration," Trump says. "The media refuses to cover it, so unfair. One day I'm going to write a memoir about this struggle and call it "My struggle."
If only he could pronounce Angela Merkel's name right.
"Don't correct me," Trump tells her.
The call didn't quite go as well as it could.
But it's getting late.
"Okay, Donald. That's enough fun for tonight. Can I have my desk back?" Bannon asks.