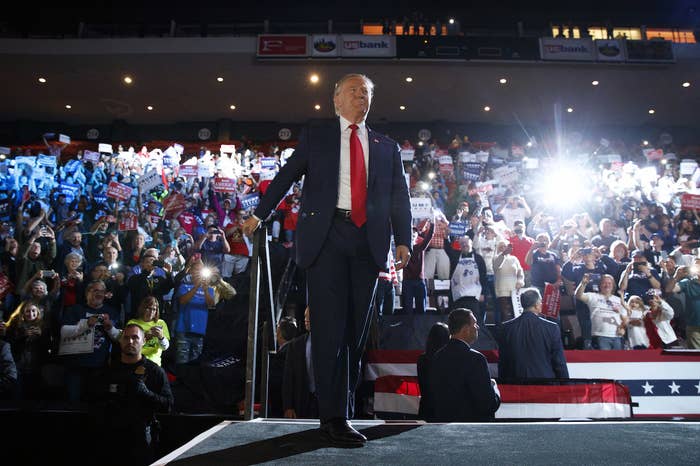 President-elect Donald Trump plans to head back out on the road and into the crowded, boisterous rallies of his campaign for what a campaign official called a "victory tour."
"We're working on a victory tour now," George Gigicos, the campaign's advance team director said Thursday, according to pool reports. "It will happen in the next couple of weeks."
Trump and his team have been meeting in New York's Trump Tower to fill some top cabinet and government positions for when the president-elect is sworn into office on Jan. 20, but officials said they were also working on trip to mark his White House win.
The large rallies were a hallmark of Trump's campaign, often marked with some of the most heated rhetoric before the election and marred by violence against protesters during the early days of the campaign.
His team did not go into specifics into how big, or what form, the cross-country tour would be.
The New York Times also reported that despite his win, Trump has told his aides he would like to continue the rallies across the country during his presidency.

Gigicos on Thursday did not say specifically where Trump would hold the coming rallies, but that it would include "the states that we won and the swing states we flipped over."
The "victory tour" would take place sometime after Thanksgiving, he said.