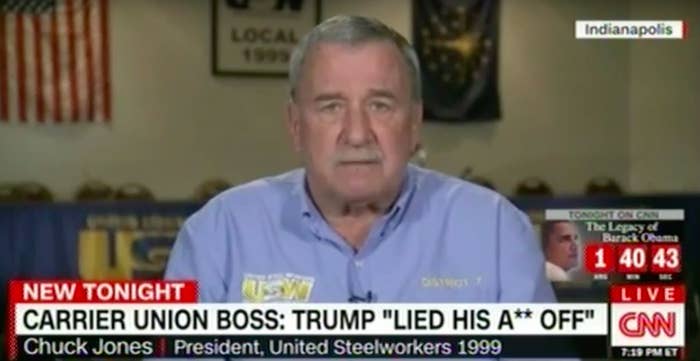 Donald Trump on Wednesday lashed out at a Carrier employee union president as having done a "terrible job" representing his workers, and defended an earlier deal the president-elect said would keep hundreds of jobs from moving to Mexico.
The comments posted on Twitter came just minutes after Chuck Jones of the United Steelworkers Local 1999 union appeared on CNN to reiterate his criticism printed a day earlier in the Washington Post, where he said Trump "for whatever reason, lied his ass off."

Trump has touted the deal keeping more than 1,100 Carrier jobs from being moved from Indiana to Mexico.
He followed up with a second criticism, saying the union should "spend more time working-less time talking."
But on Wednesday, Jones told CNN's Erin Burnett that many of the jobs included in the 1,100 number being repeated by Trump were never leaving to Mexico in the first place.

"What they're doing, they're counting in 350 odd more that were never leaving this country at all," Jones told Burnett. "If you're dealing with people's livelihoods, you sure as hell ought to know what the numbers are."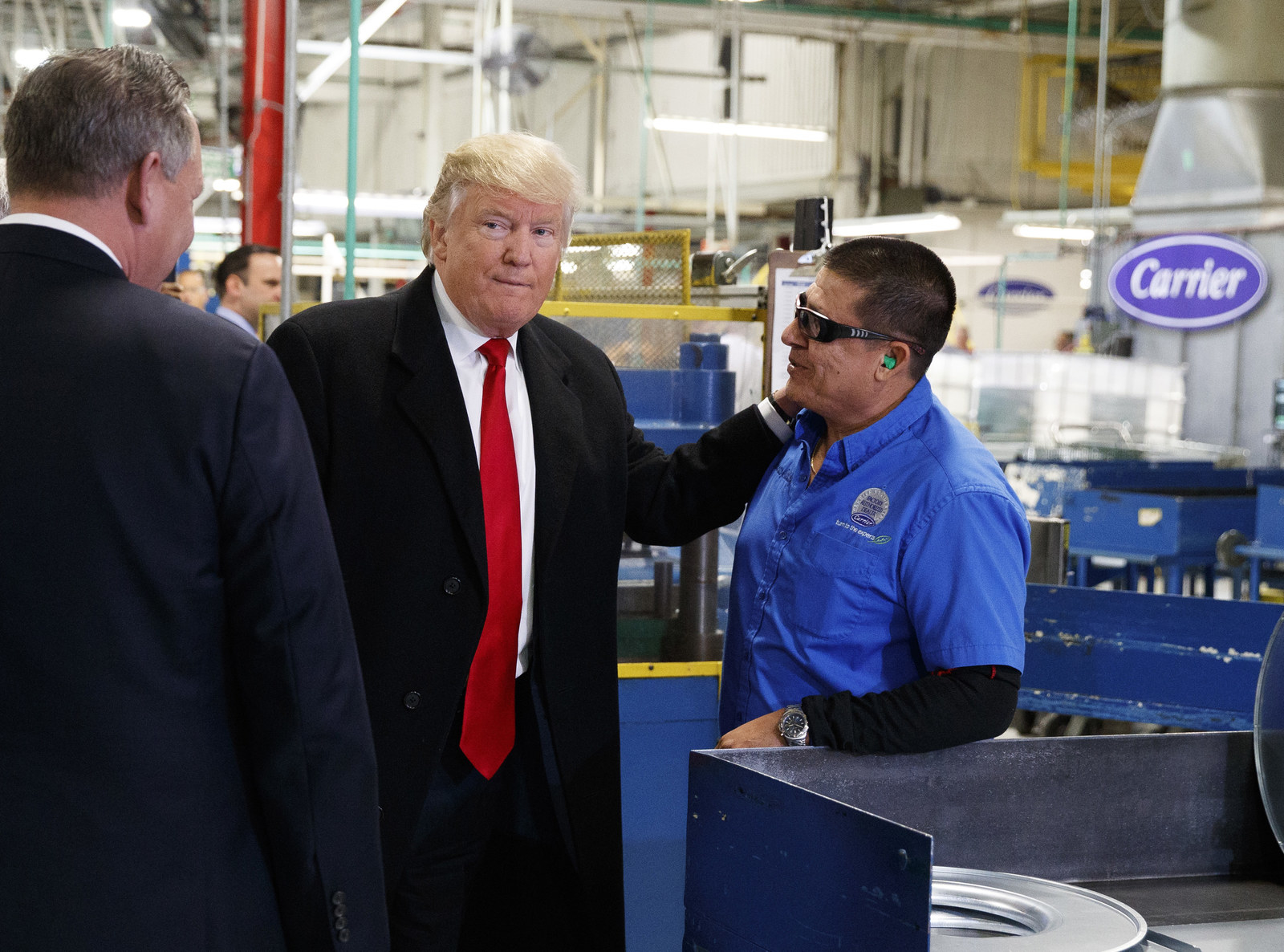 Jones said he was thankful for the the impact Trump might have had to keep some Carrier jobs in the US, but said the number was misleading and also gave false hopes to workers at the plant who thought they would be keeping their jobs after Trump announced the deal.
"They went through a let down period when the company announced a close down," Jones said. "Then all of a sudden this enters in and you hear better than 1,100 jobs retained in Indianapolis, so those folks probably had to think, "OK, I'm keeping my job.' Only to find out last Friday, well, no. There's 550 being laid off now that wasn't mentioned by anybody."
After Trump tweeted about him, Jones' phone became flooded with calls, the Washington Post reported Wednesday night.
The first came from his longtime friend, who alerted him about the president-elect's comments on social media.
"My first thought was, 'Well, that's not very nice,'" Jones said. "Then, 'Well, I might not sleep much tonight.'"
But then other calls came in with more grim and threatening messages.
"Nothing that says they're gonna kill me, but, you know, you better keep your eye on your kids," Jones said on MSNBC later Wednesday night. "We know what car you drive. Things along those lines."

He told the Washington Post that Trump "needs to worry about getting his Cabinet filled and leave me the hell alone."
Asked if the incorrect numbers provided were perhaps the fault of Carrier and not the president-elect, Jones said: "He ought to know by now." He added that he'd received similar calls in the past, and wasn't too concerned by them.
Asked if the incorrect numbers provided were perhaps the fault of Carrier and not the president-elect, Jones said: "He ought to know by now."
Jones also spoke to CNN's Anderson Cooper and pushed back against Trump's tweet.
"People got false hopes they were going to be able to provide for their families," he said.