Trump Has A Red Button On The Oval Office Desk To Order A Coke
No, Pepsi is not OK.
President Trump can order himself a Coke with the simple push of a red button installed at his desk because he's president and he can.
Because, I mean, there's got to be perks when you're the leader of the free world, right?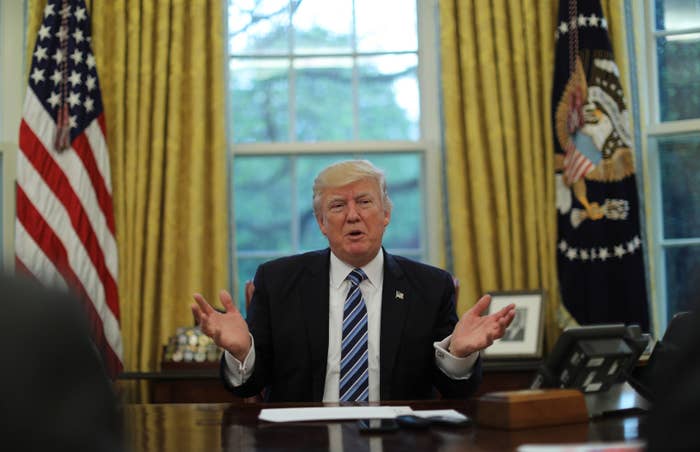 Reporters have already noted Trump's fondness for the sweet bubbly drink.