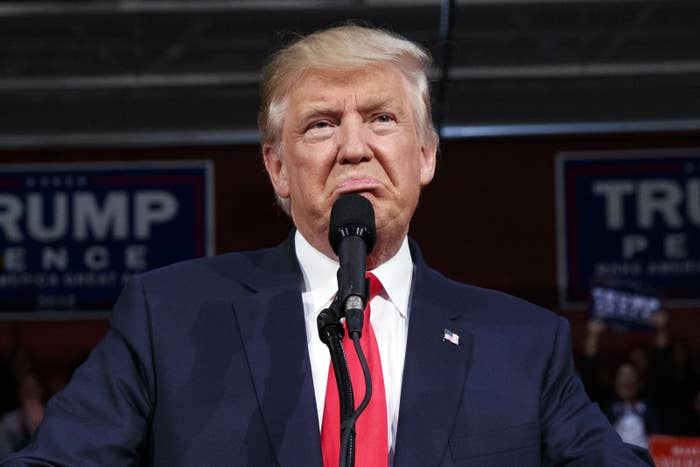 Donald Trump continued his all-out fight with his own party Tuesday during an interview with Fox News' Bill O'Reilly, railing against Republican leaders who have refused to defend him after footage leaked of him making lewd comments about grabbing women.
"They don't give the support that we really need," Trump told O'Reilly during his first interview since the Access Hollywood video surfaced. "I think I may be be better off without their support."
Trump was referring to House Speaker House Ryan, who has said he will no longer defend the Republican nominee after an audio recording of Trump in 2005 saying he could "do anything" he wanted to women because he was a celebrity, including grabbing them "by the pussy," surfaced last week.
Many Republicans criticized the presidential nominee, and some withdrew their endorsement, but Trump doubled down, tweeting Tuesday that "the shackles have been taken off me."

"I think we should get support and we're not getting the support from Paul Ryan," Trump said. "I don't care about his support."
Trump also criticized Arizona Sen. John McCain, who also withdrew his endorsement after the video surfaced.
"Oh, give me a break. John McCain, the guy with the filthiest mouth in the Senate," Trump said of the war veteran. "I wouldn't want to be in a foxhole with a lot of these people."
Trump's spat with his own political party comes just four weeks before the election and as he slides in national polls.
The Republican nominee has apologized for the Access Hollywood comments, but but in doing so has turned up his attack on Bill Clinton. He's also dismissed the comments as "locker room talk."
"I've had a lot of women come up to me and say, 'I've heard that and a lot worse throughout my life,'" Trump told O'Reilly.