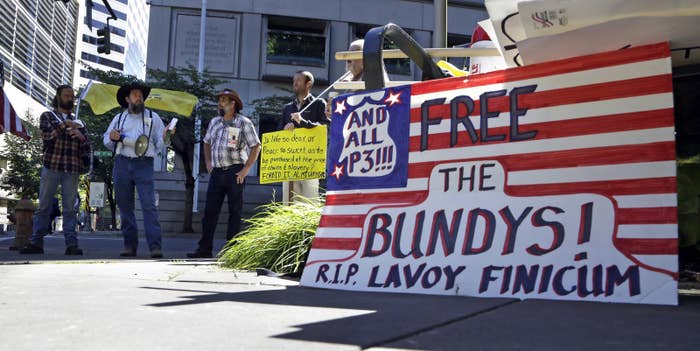 The trial for seven armed occupiers who took over an Oregon wildlife refuge and sparked a tense standoff with federal officials in January got underway Tuesday in a federal courtroom.
In opening statements, defendants and their attorneys argued the standoff at the Malheur National Wildlife Refuge was a peaceful protest against government overreach of public lands and the prosecution of a local ranching family. But a federal prosecutor told jurors the case was not about the defendants' protest or beliefs, but their intimidation and threatening of federal employees.
"We are not prosecuting the defendants because we don't like what they think or said," Geoffrey Barrow said Tuesday, the Associated Press reported. "We are prosecuting them because of what they did."
Outside the courtroom, protesters gathered at the Portland federal courthouse, where supporters of the defendants referred to the men as "political prisoners."

Among the group facing federal charges is standoff leader Ammon Bundy and his brother Ryan, the sons of Nevada rancher Cliven Bundy who also sparked a standoff with federal authorities in 2014.
Cliven Bundy was charged in connection to the Nevada standoff earlier this year after local and federal officials took action against the Oregon occupiers and arrested his sons.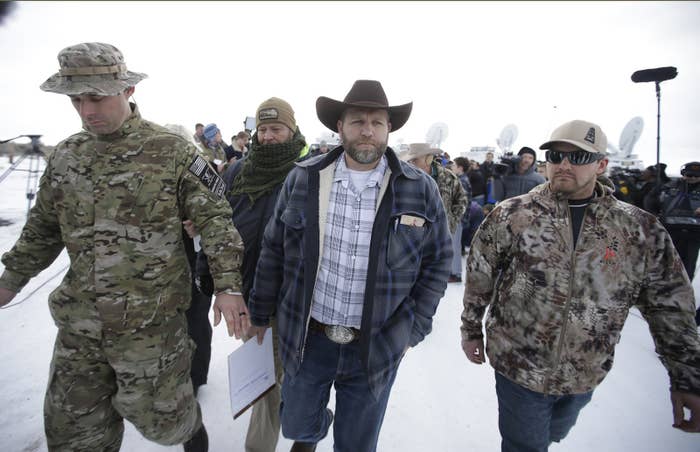 The Oregon occupation drew national attention and highlighted what has been an ongoing battle between ranchers in the West and the federal control of western lands. It also drew attention to what has been a growing anti-government movement embraced by armed militia groups that have been involved in both the Nevada and Oregon standoff.
Most of the occupiers left the refuge on Jan. 26, when state and federal officials launched an operation to arrest the leaders of the group. As they tried to pull over two vehicles carrying leaders of the occupation, one of the drivers fled and crashed into a snow embankment as he came upon a roadblock on a rural road.
LaVoy Finicum, an Arizona rancher, was shot and killed as he exited his truck and reached toward his pocket, authorities said.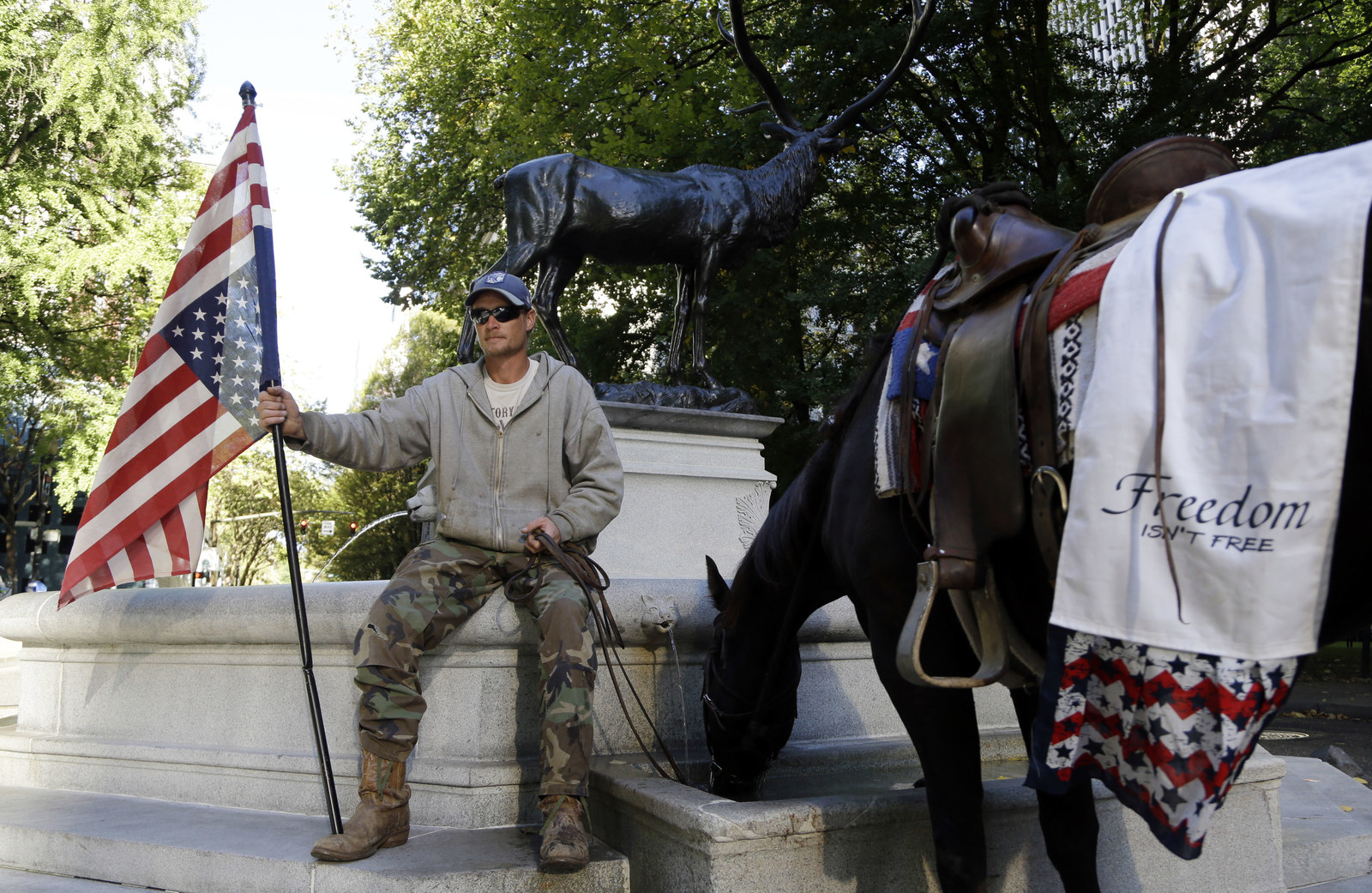 "(Ammon Bundy) did what he did to demand accountability from the federal government," Marcus Mumford, Bundy's attorney, said in court. "He demanded the federal government obey the law - the nerve."
Mumford also argued none of the protesters pointed a gun at law enforcement officers.
Ammon Bundy's brother, Ryan Bundy, has chosen to act as his own attorney.
"I felt we were not there to break the law, but to enforce the law," Ryan Bundy said. "I am very in favor of government as long as it's done correctly."
Barrow argued the Bundys and supporters conspired not only to take over the federal refuge, but to threaten and intimidate local and federal officials in the area.
A total of 26 people were charged in the 41-day standoff. All but seven agreed to sign plea deals.